Colorado shooting reminds Kelly of Giffords attack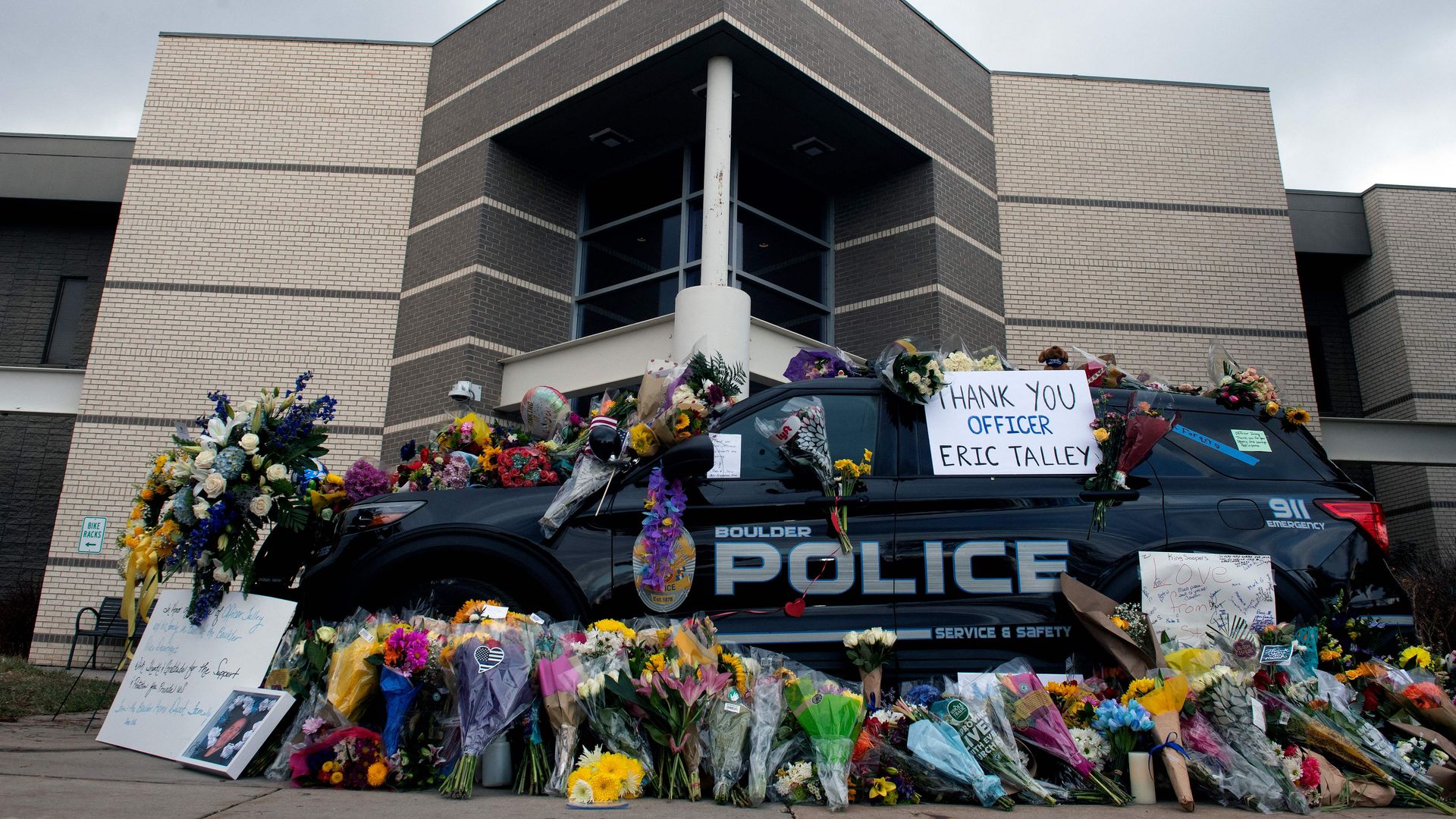 Sen. Mark Kelly told Axios on Wednesday the mass shooting in Boulder, Colorado, brought back sad memories of when his wife, Gabby Giffords, was shot in the head outside a supermarket in Arizona.
What they're saying: "Because it was a grocery store, you know, reminded me a lot of what it was like in January 2011," Kelly said. "It's really heartbreaking. This happens all too often in our country. I mean two in a week, 18 people dead."
Kelly (D-Ariz.) and Giffords, a House member who represented the Tucson area, became gun-reform advocates in the aftermath of her shooting.
Following Monday's attack, which killed 10, Giffords herself tweeted it was "an especially personal tragedy for me. ... It's been 10 years and countless communities have faced something similar. This is not normal."
Kelly, a former Navy fighter pilot and astronaut elected to Congress in November, told Axios the White House has not yet reached out to him about the shooting or to engage on potential gun reform. He remains hopeful they can work with Congress to finally find a solution.
"The gun violence we see is unlike any other developed country, and there are things we can do about it. We know what works."
He specifically called for better background checks on gun buyers.
Flashback: In January 2011, then-Rep. Giffords was shot in the head while delivering remarks outside a grocery store in Tucson, sustaining injuries that still affect her mobility and speech.
Six people died, including her aide, the chief judge for the U.S. District Court for Arizona and a 9-year-old girl.
Last week, another eight people were shot and killed at three sites around Atlanta, Georgia.
Go deeper