Scoop: Inside the Senate GOP's private debate about earmarks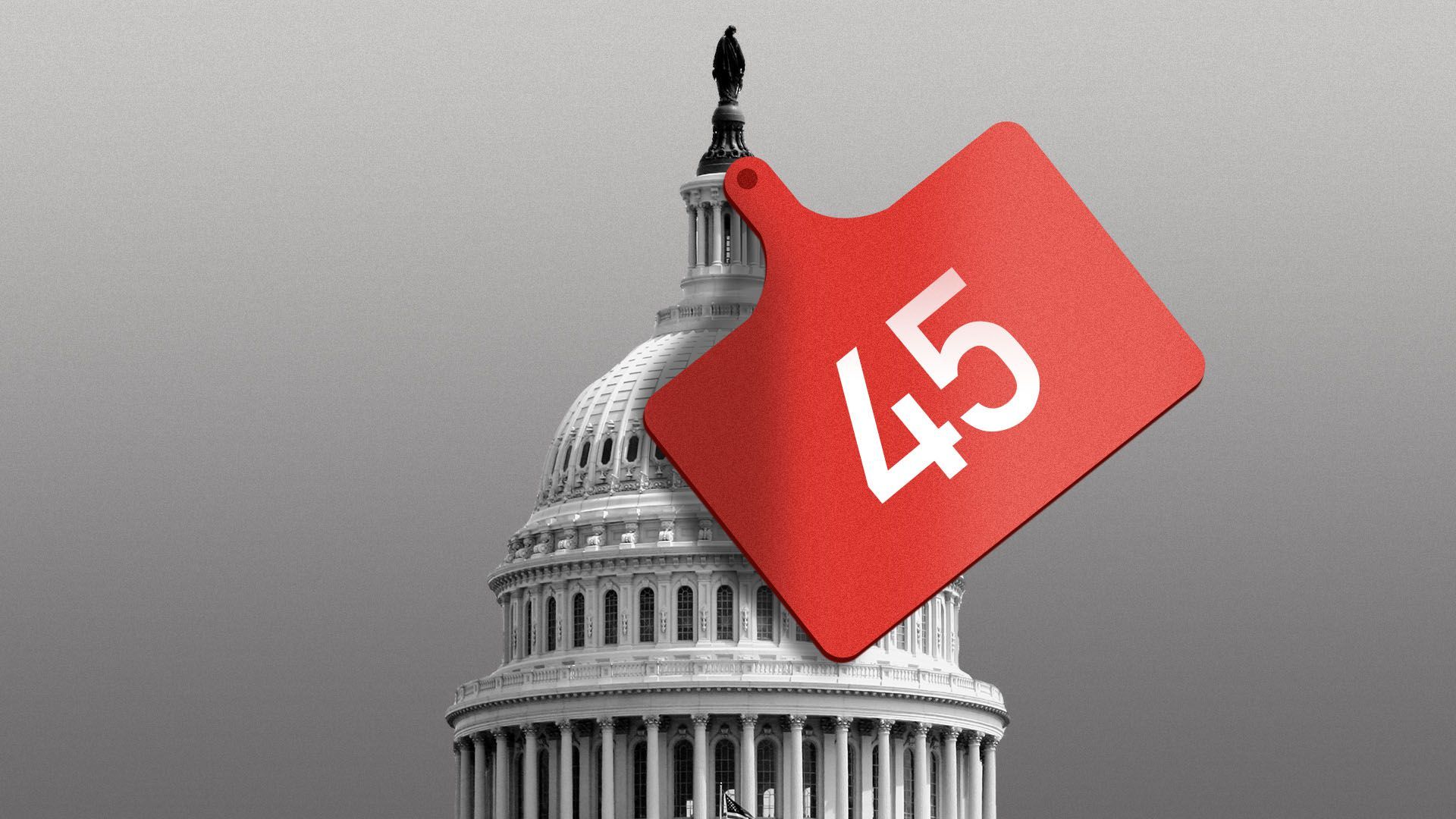 Sen. Lindsey Graham has been using Donald Trump to sell skeptical fellow Senate Republicans on bringing back earmarks.
Why it matters: Both parties swore off member-directed spending a decade ago, saying it too often led to corruption. Democrats are bringing it back this year, House Republicans agree — yet Senate Republicans remain the final holdouts.
Graham told colleagues last week "the top Republican in the country, meaning Trump, supports earmarks, and why shouldn't we?"
The South Carolinian invoked the former president and Republican leader-in-exile as the powerful Senate Appropriations Committee held a closed-door meeting to discuss the road ahead for government spending.
A source inside the room in the Capitol paraphrased Graham's argument.
In a telephone interview with Axios on Monday evening, Graham confirmed he'd made a forceful case to his colleagues.
"Democrats do it; if we don't do it, we're stupid," Graham said he argued.
He said Democrats will gain political advantage if they can direct money to competitive states while their counterparts don't. "We shouldn't just be out of the game."
Graham doesn't buy the two main arguments against earmarks: that corruption is inevitable or that they inherently lead to more government spending.
Transparency in the process can protect against corruption, he said. And halting earmarks didn't lead to reduced spending.
Advocates have argued earmarks incentivize bipartisan dealmaking, since members of both parties get invested in legislation when it contains spending especially directed toward their individual districts.
They also argue their past abuses can be prevented with public disclosure of earmarks, a ban on directing them to private companies and a limit on their size.
Between the lines: Graham made his comments as the Appropriations Committee members discussed earmarks and the fact that the three other corners of Capitol Hill had green-lighted the practice.
Graham acknowledged Senate Republicans' resistance but noted that House Republicans also had been vehement public critics — until backing member-directed spending in a secret vote.
What we're watching: Sen. Richard Shelby of Alabama, the top-ranking Republican on Appropriations, told Axios the reversal by House Republicans "helps create the dynamic" to win approval for earmarks in the Senate.
He and Sen. Patrick Leahy (D-Vt.), the committee chairman, "are talking about it; we're friends," adding, "I think we have a constitutional right ... to control the money, the Congress does."
The big picture: Senate Minority Leader Mitch McConnell has publicly cast doubt about whether his conference will bring back earmarks.
On Fox News' "Special Report" last month, host Bret Baier noted that under President George W. Bush, McConnell was a proponent of earmarks — and asked whether it made sense to "restore the spending authority that essentially went to the executive branch."
McConnell replied, "I represent the entire conference," and that the "overwhelming majority ... is not in favor of going back to earmarks."
What's next: A Senate leadership source said the earmarks question won't be resolved until next month at the earliest.
That will "almost certainly" be at a special GOP conference meeting — and by secret ballot, should a vote be requested.
Go deeper