Judge lifted Boulder assault weapons ban days before mass shooting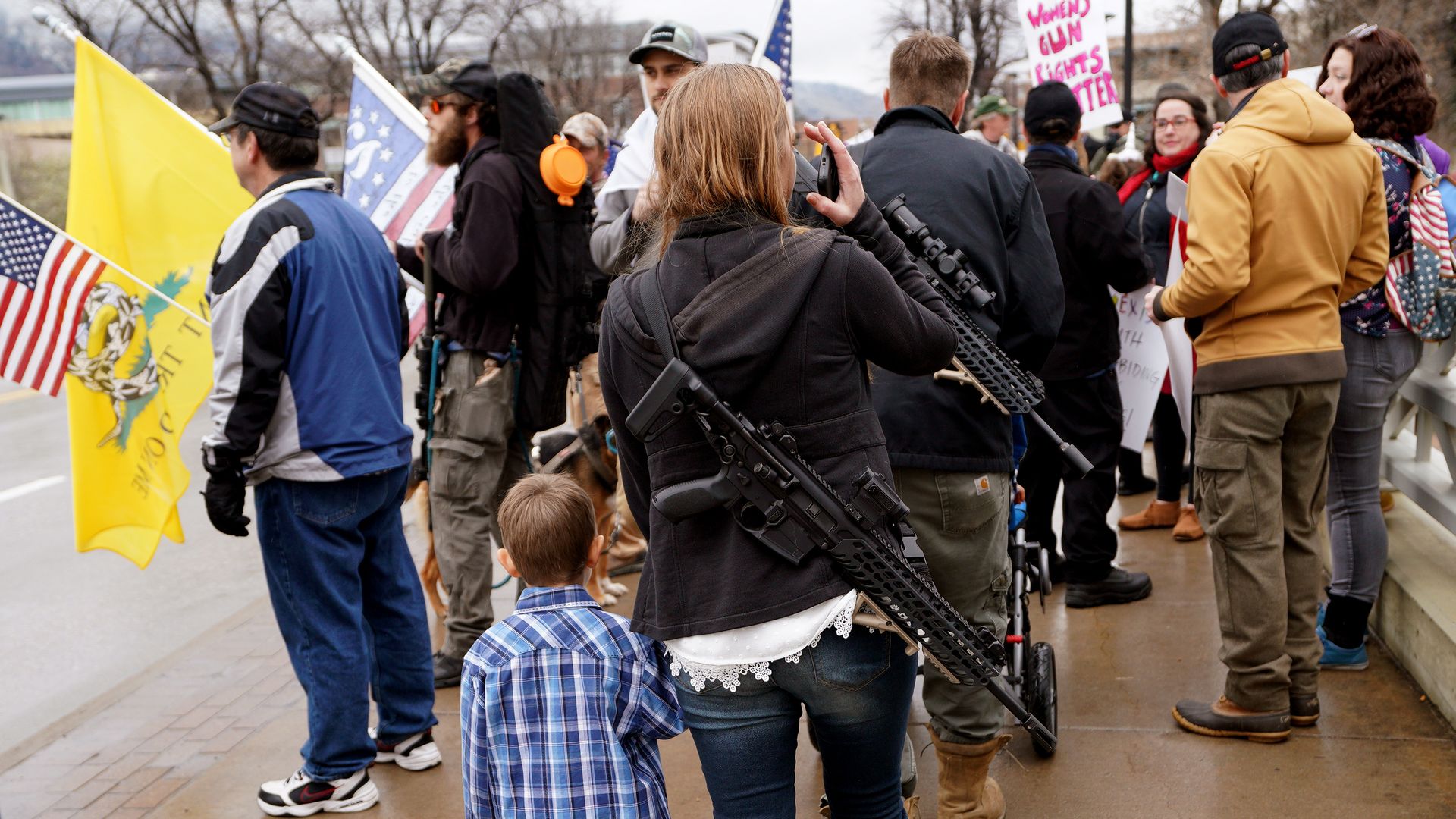 A judge in Colorado overturned Boulder's assault weapons ban 10 days before a gunman opened fire in a grocery store in the city and killed 10 people.
Why it matters: Monday's mass shooting suspect, Ahmad Al Aliwi Alissa, 21, bought an AR-556 semiautomatic pistol on March 16 — four days after Boulder County District Court Judge Andrew Hartman ruled a 2003 state law invalidated the city's ban on assault-style weapons and large-capacity magazines (LCMs).
For the record: Assault weapons are still available for purchase elsewhere in Colorado, and even with a ban in Boulder, it's possible such firearms could still be brought into the city.
The case highlights the patchwork of inconsistent laws on firearms that exists across Colorado and the U.S. — and Hartman noted the state law was designed to avoid this.
Details: "The Court finds that the need for statewide uniformity favors the state's interest in regulating assault weapons and LCMs," Hartman said in his judgment.
"Statewide uniformity in regulations prohibiting the possession and transfer of assault weapons and LCMs aligns with the legislature's declared interest in protecting citizen's fundamental right to bear arm and consistent treatment under criminal law."
The constitutionality of the Boulder ban is being challenged in federal court.
Of note: While Boulder outlawed the firearms in 2018, Denver's assault weapons ban was allowed to stand in 2006 in part because it already existed before the state law was introduced.
The law was left in place after the State Supreme Court was tied 3-3 in the ruling, with one recusal, the New York Times notes.
What to watch: "If the case reaches the Colorado Supreme Court, justices there could for the first time issue a statewide ruling on whether local governments can pass more restrictive gun laws than those in state statute," the Denver Post reported last Thursday.
Legal experts noted to the news outlet that lawyers not only look at the facts of a case when deciding whether to take it to the highest court, "they also look at the timing and the political climate."
On Tuesday, President Biden called on Congress to pass gun control legislation — including bans on assault weapons and high-capacity magazines.
Go deeper