Verizon to center media arm around new subscription platform Yahoo+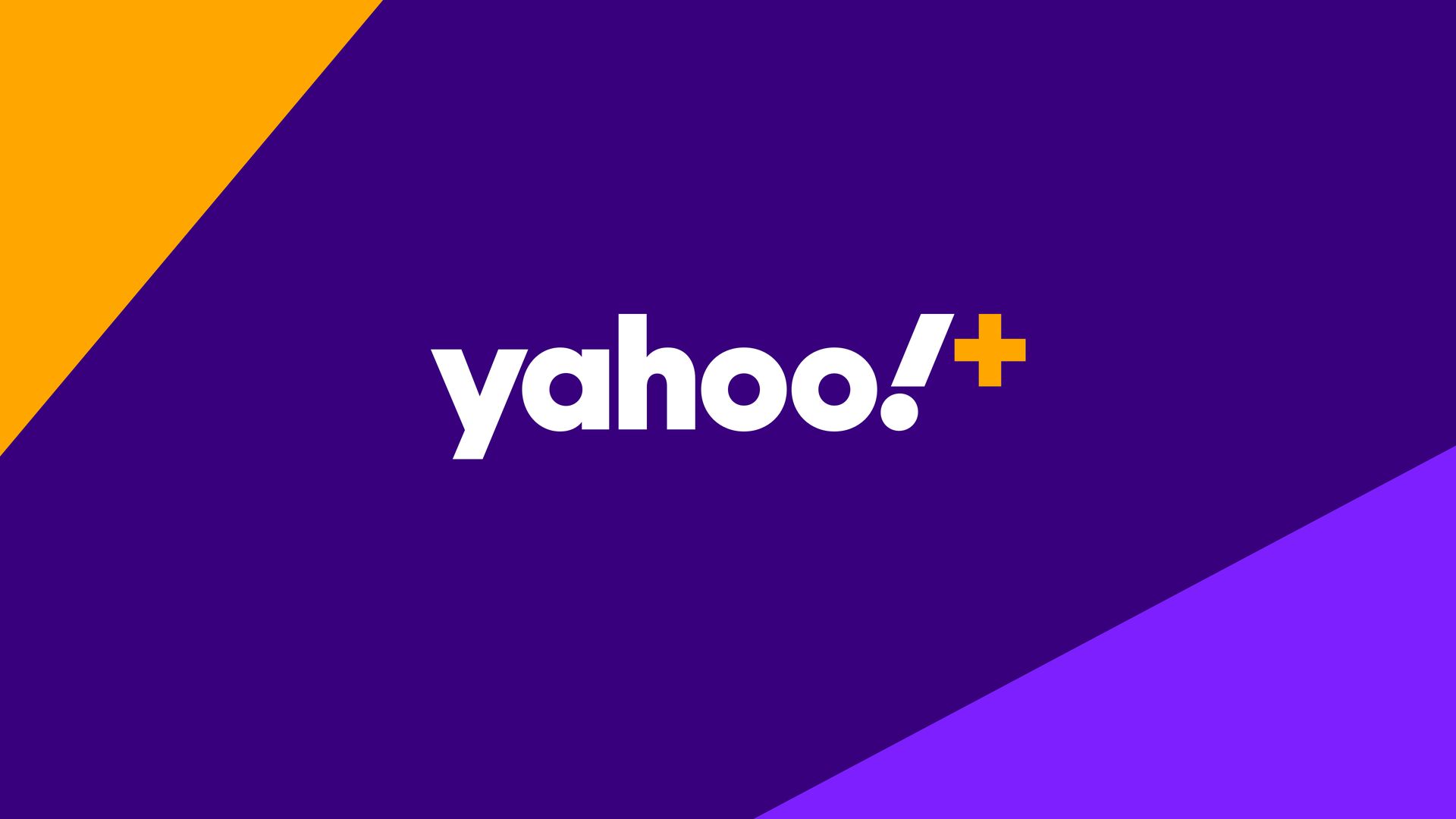 Verizon Media Group, the media division within Verizon, has 3 million people that pay for subscriptions across its portfolio of Yahoo-related products, like Yahoo Fantasy, Yahoo Finance and others, executives tell Axios.
Why it matters: Moving forward, the goal will be to rebrand most of its media franchises as Yahoo products, and to focus on selling subscriptions to those products via a rebranded subscription portfolio called "Yahoo Plus."
Driving the news: "Yahoo is the future of our consumer facing brand," says Joanna Lambert, Head of Consumer at Verizon Media.
"Over time, we will be moving non-Yahoo brands and centralizing them around Yahoo," she says. Already, the company has rebranded its media studio RYOT as Yahoo Ryot Lab, as well as its women's brand "Makers" as "Makers by Yahoo."
Other media outlets, like TechCrunch, AutoBlog and Engadget have not yet been renamed or rebranded. Those niche brands are now integrated across the Yahoo ecosystem in relevant categories.
MAKERS by Yahoo is a part of Yahoo Life, Autoblog is part of Yahoo Autos, and Engadget and TechCrunch are part of Yahoo News and Yahoo Finance. A Yahoo Tech category is on its way.
As part of the "Yahoo Plus," portfolio, Yahoo will offer several subscriptions — some already offered in beta — including:
Yahoo Fantasy Plus: Research tools, trade insights for Fantasy games
Yahoo Finance Plus: Formerly called Finance Premium, which will offer tiers for retail investors (Plus Lite) and seasoned traders (Plus Essentials)
Yahoo Mail Plus: Ad-free email, as well as customization features, like disposable addresses or domain blocking. 
Yahoo Plus Protect: Device protection and tech support plans in conjunction with Asurion, a device insurance company.
TechCrunch: ExtraCrunch, a members-only community from TechCrunch, charges users for access to investor surveys, market analysis, expert interviews, etc.
The company is also experimenting with "Tastemakers," which gives users free access to Yahoo subscription brand premium features, like investor reports.
The idea behind the Tastemakers program is to help lure more people to subscribe to Yahoo products.
For now, all Yahoo-branded products are offered as separate subscriptions. In the future, the company may consider combining them.
For each additional subscription a user buys within the Yahoo Plus, they get a deeper discount to others, allowing consumers to mix and match subscriptions. The idea is to create a highly-personalized subscription experience.
Between the lines: Verizon acquired Yahoo for $4.48 billion in 2017. At the time, the deal was meant to give Verizon lots of data so that it could sell targeted advertising against its entire portfolio of brands, including AOL, which it purchased two years prior for $4.4 billion.
Today, media giants are shifting away from depending solely on digital advertising and instead are diversifying their revenue streams with subscriptions, commerce and events.
The big picture: It became clear a few years ago that Verizon Media Group's strategy to create an advertising network that could compete with Google and Facebook wouldn't be enough to float its business. Verizon took a $4.6 billion write-down for its media unit in late 2018.
Verizon Media revenues were $2.3 billion last quarter — making it the first quarter of year over year growth since the Yahoo acquisition in 2017.
Yahoo is the biggest entity within Verizon Media Group, which also includes AOL, and some of its smaller sites like Engadget and Autoblog. The company has sold some of the other sites, like Tumblr and HuffPost.
"Being a tech media company, we have much more to offer than just content, but also tools and utilities," says Lambert.
"From a strategy perspective, we have enormous scale that is unlike most media companies in the world," says Lambert. "The question becomes, 'how do we take that audience and drive them from being free users to subscribers of really valuable paid offerings?'"
According to Comscore, Verizon Media was the fourth most-trafficked media entity across desktop and mobile last month in the U.S., behind Google, Facebook and Microsoft.
Lambert says the company also sees deeper subscription engagement as an opportunity to invest more into commerce.
What to watch: Yahoo News products do not have a subscription, but the company is doing user exploration on what that could look like right now.
"It's a significant and growing brand and business for us, especially as we have been focusing primarily on reaching younger generations," Lambert says, noting the company has over 1.1 million TikTok subscribers.
What's next: Lambert says that Verizon Media Group's goal is to diversify its revenue to be evenly split between advertising, subscription and commerce.
Go deeper