NBA and NFL diversity "starts in ownership," ESPN analyst says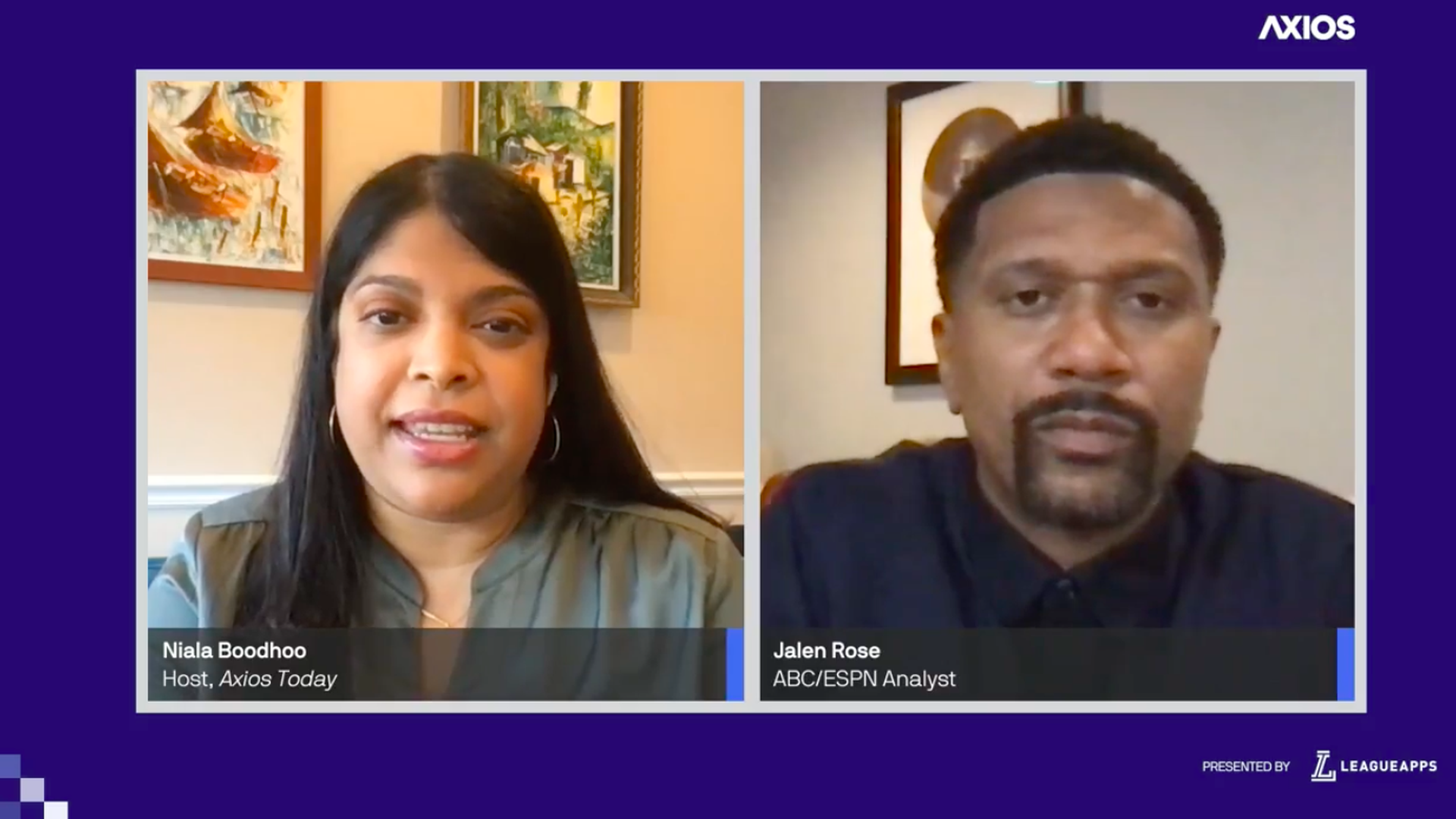 A lack of Black leadership in the NFL and NBA is an "extremely" concerning trend, ABC/ESPN analyst Jalen Rose told Axios in a virtual event on Tuesday.
Why it matters: People of color still face systematic barriers in sports and glaring inequities at all levels — including youth sports, college games, and in their post-playing careers, Axios' Hard Truths found.
What they're saying: "It doesn't start [with] coaching. It starts with ownership," Rose said.
"There aren't four Black owners in both sports combined," he said, referring to the NFL and NBA. "And it's 64 teams. And so, that then trickles to a low number of presidents, a low number of general managers, which plays itself out."
"But when you look on the floor, primarily Black players. We look on the field, primarily Black players. So what that tells you is we're skilled enough to perform. But you don't feel like we're smart enough to be decision-makers, and that's some of the fallout you now see with quarterbacks in the NFL."
One level deeper: Justin Jackson, running back for the Los Angeles Chargers, said the team wanted to use their platform to illuminate issues like racial justice when joining a protest against the killing of George Floyd last summer.
"In that moment in time, we wanted to use that platform to illuminate the issues that we face outside of sports when we are mostly just Black men and our white teammates were right there with us," he said.
Watch the full event here.
Go deeper