Obama calls for action on gun violence after Boulder shooting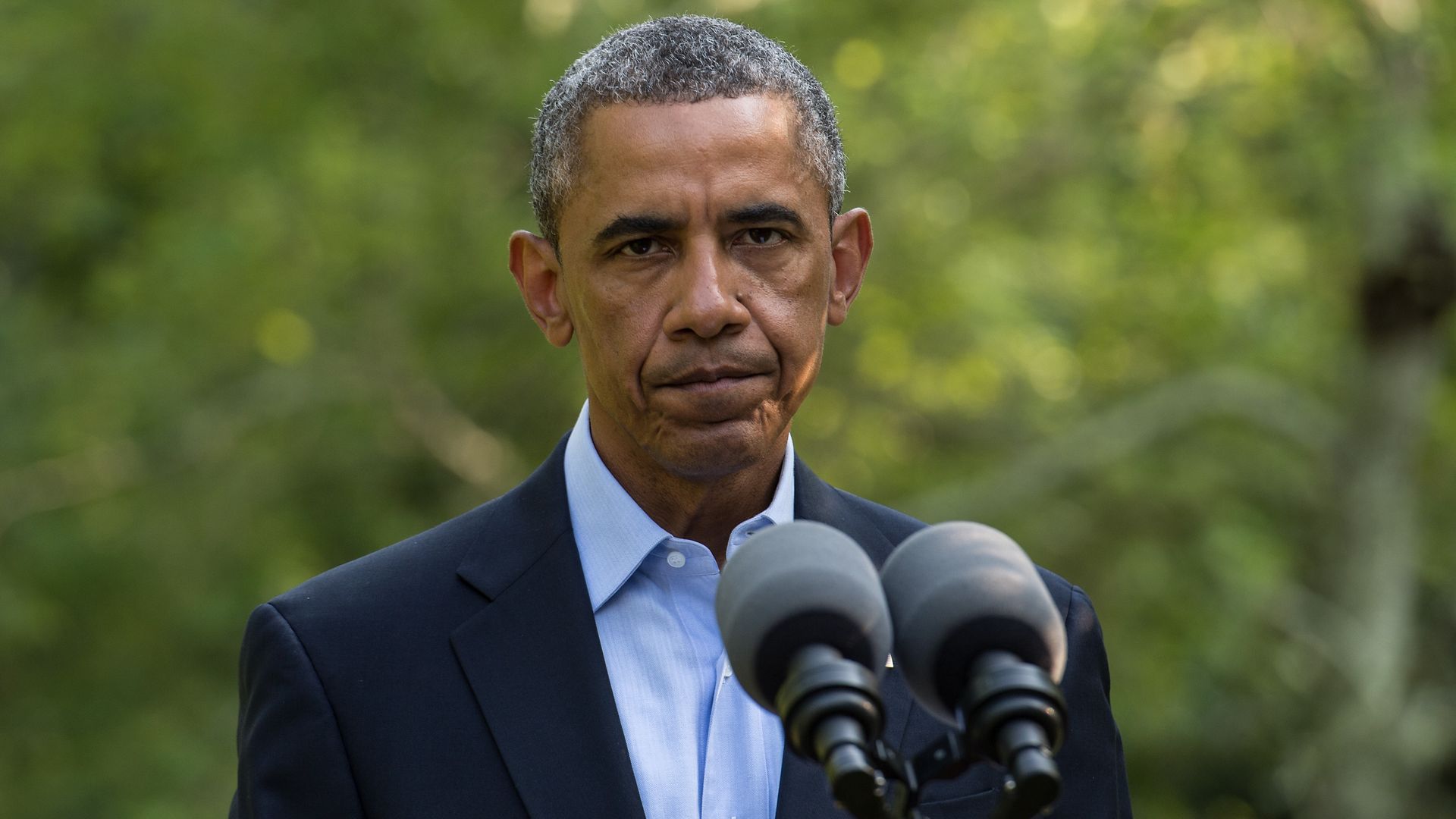 Former President Barack Obama expressed his condolences to the families of the 10 victims of the shooting in Boulder, Colorado, and called on political leaders to take action to curb gun violence, in a statement released Tuesday.
Why it matters: This is the second mass shooting in the U.S. in a week, after a gunman in Atlanta killed eight people on March 16. The shootings have brought a renewed focus on the presence of gun violence in America, following a year during which the coronavirus pandemic slowed the rate of such attacks.
"A once-in-a-century pandemic cannot be the only thing that slows mass shootings in this country," Obama wrote. "We shouldn't have to choose between one type of tragedy and another. "
"[O]ur lives may soon start to return to normal after a long, difficult year filled with so much loss. But in a normal life, we should be able to buy groceries without fear."
What he's saying: "In addition to grief, we are also feeling a deep, familiar outrage that we as a nation continue to tolerate these kinds of random, senseless acts day in and day out without taking any significant action," wrote the former president.
"It will take time to root out the disaffection, racism and misogyny that fuels so many of these senseless acts of violence. But we can make it harder for those with hate in their hearts to buy weapons of war."
Go deeper: Police identify suspect and victims in Boulder grocery store shooting
Go deeper