Biden demands Congress tighten gun laws in wake of Boulder, Atlanta shootings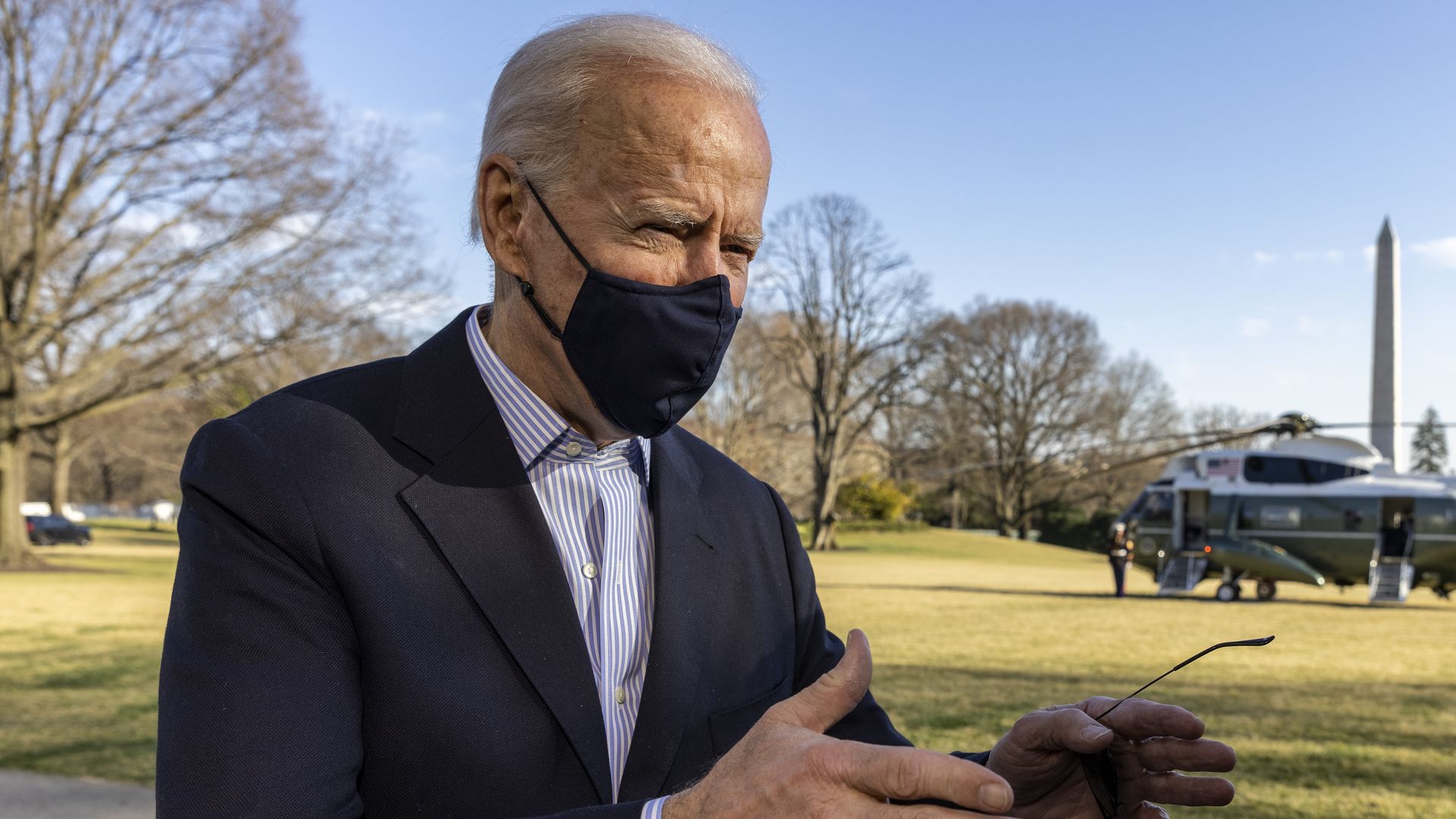 President Biden on Tuesday urged Congress to pass gun control legislation, including two House-approved bills to expand background checks, and renew bans on assault weapons and high-capacity magazines.
Why it matters: They were some of Biden's most forceful comments on gun control since he was elected, and they came in the wake of a mass shooting in Boulder, Colorado, on Monday and a series of shootings in Georgia last week.
What they're saying: "This is not and should not be a partisan issue. This is an American issue," Biden said, noting that he had previously helped pass an assault weapons ban while serving in the Senate.
While cautioning that the facts of the Boulder shooting are still developing, the president said, "I don't need to wait another minute, let alone an hour, to take common-sense steps that will save lives in the future and to urge my colleagues in the House and Senate to act."
"We can ban assault weapons and high-capacity magazines in this country, once again. ... It will save lives, American lives. And we have to act," he added.
The big picture: Ten people died in the Boulder shootings and eight died in Georgia. Both events prompted Biden to order flags lowered to half-staff and have renewed calls for tighter gun regulations in America.
The Senate Judiciary Committee on Tuesday hosted a hearing that addressed gun violence in America, with Chair Dick Durbin (D-Ill.) calling gun violence a "public health crisis."
Republicans rebuked the notion, with Sen. Ted Cruz (R-Texas) arguing, "Every time there's a shooting, we play this ridiculous theater where this committee gets together and proposes a bunch of laws that would do nothing to stop these murders."
Reality check: Any gun control legislation, including the two background check bills passed by the House last week, would need 60 votes to pass in the 50-50 Senate. Biden did not make reference to eliminating the filibuster, which progressives have called on Senate Democrats to do.
Go deeper