Vaccine manufacturing output expected to have tripled from February to March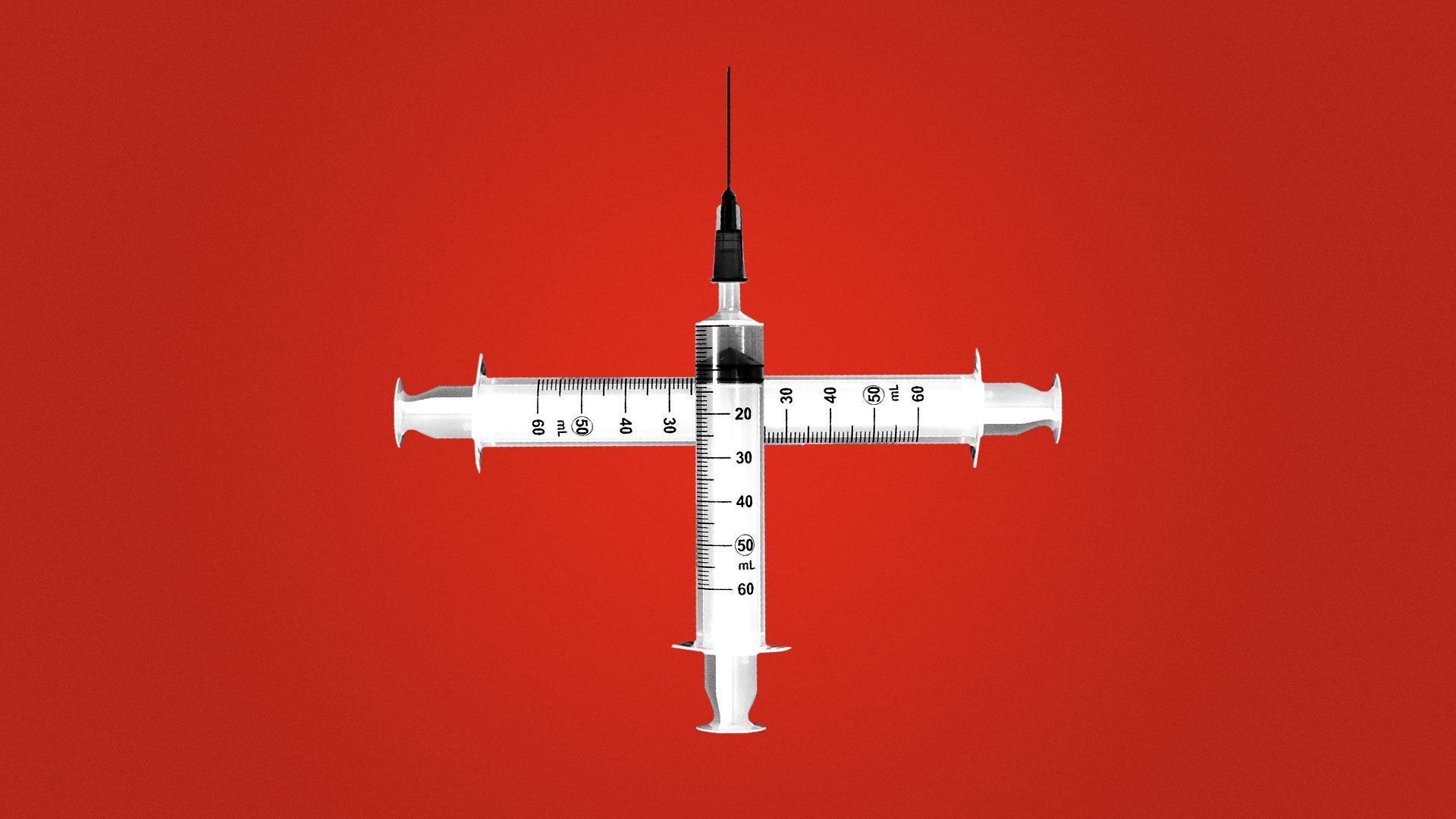 Vaccine makers have drastically increased their manufacturing capacity, and output of the three vaccines authorized in the U.S. is expected to in March be nearly triple the amount produced in February, the Wall Street Journal reports.
Why it matters: The faster shots are made, the faster they can be put in arms, and the sooner life can begin to approach normal.
Details: Pfizer, its partner BioNTech, and Moderna have figured out ways to speed up the process, including scaling up production lines and making certain raw materials themselves.
The federal government has used the Defense Production Act to help manufacturers access supplies.
New partnerships with other drug companies — like Johnson & Johnson's with Merck — will also increase total vaccine output.
By the numbers: The monthly output of the Pfizer, Moderna and J&J vaccines is expected to rise from 48 million doses in February to 132 million doses in March, according to estimates by analysts at Evercore ISI.
Around 2.5 million Americans are being vaccinated a day, on average.
The expected increase in supply should allow 76 million Americans to be fully vaccinated in March, another 75 million to be vaccinated in April and then 89 million in May, according to Evercore estimates.
The Pfizer and Moderna vaccines require two doses.
Go deeper