Senate confirms Boston Mayor Marty Walsh to lead Labor Department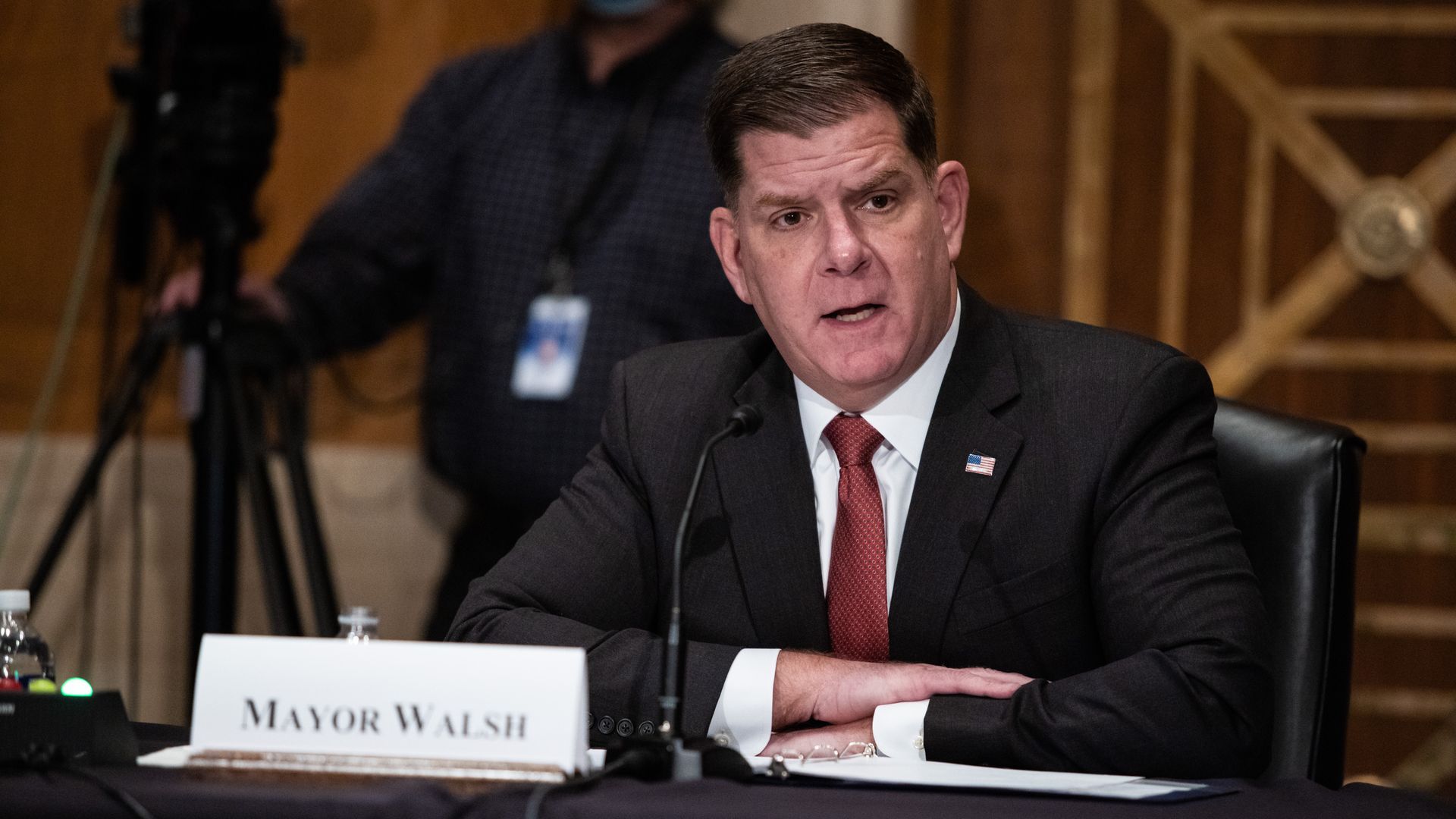 The Senate voted 68-29 on Monday to confirm Boston Mayor Marty Walsh to lead the Department of Labor.
Why it matters: The Senate has now confirmed President Biden's nominees for all 15 executive departments. Walsh will be tasked with overseeing an unemployment crisis brought on by COVID-19 and helping regulators navigate the new realities of a pandemic-era workforce.
Background: Walsh has served as Boston mayor since 2014. He was expected to run for a third term until being appointed to the administration role. The incoming secretary is a former construction worker and a strong ally of trade unions.
Walsh beat out a number of floated names for the role, including California Labor Secretary Julie Su, Rep. Andy Levin (D-Mich.) and former Deputy Labor Secretary Seth Harris.
Walsh faced a relatively smooth confirmation process. He was asked repeatedly about pay and employment disparities for women and people of color during his hearing, to which he testified: "We are dealing with a system of systemic racism that we have to continue to address," per the Washington Post.
The big picture: 21 of the 23 Cabinet or Cabinet-level nominees that require Senate approval have now been confirmed. The Senate still has to vote on Biden's nominee to lead the Office of Science and Technology Policy, Eric Lander, and his nominee for director of the Office of Management and Budget, who has not yet been named in the wake of Neera Tanden's withdrawal.
Go deeper