Companies offer freebies for getting a COVID-19 vaccine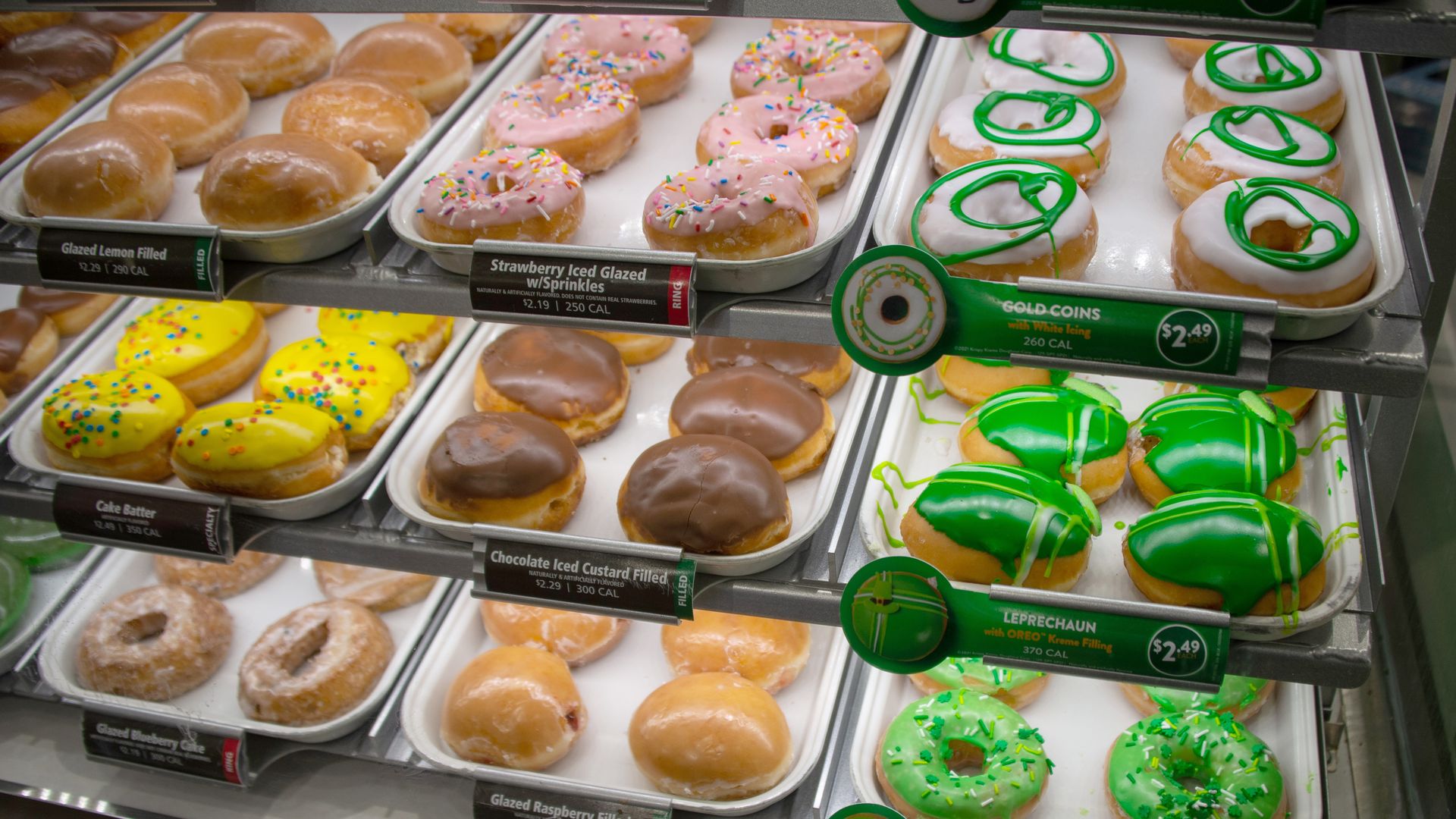 Krispy Kreme on Monday announced that it's launching a year-long promotion to give a free donut to anyone who's received a COVID-19 vaccine.
Why it matters: Although most people won't change their mind on the vaccine solely because of a donut, promotions like this could help build enthusiasm around the vaccines overall.
Krispy Kreme isn't the only company trying to get customers pumped up about immunity.
The big picture: In Michigan, Greenhouse of Walled Lake is offering a free marijuana joint to anyone who's received a COVID-19 vaccine, CNN reports.
Detroit restaurant Oak & Reel will offer 50% off to dine-in customers who've been vaccinated.
Rumbleseat Bar & Grille in Massachusetts has offered 20% off Monday food orders for vaccinated patrons, Mass Live notes.
The Village Tap bar in Chicago will give $10 gift cards to the first 1,000 people who show them proof of receiving a coronavirus vaccine, ABC 7 reports.
Other companies are offering freebies to get you to your vaccination appointment.
Lyft and Uber will provide free transportation to vaccination centers, the Wall Street Journal reports.
StarMetro buses in Tallahassee, Fla., are offering seniors free transportation to vaccination sites, WTXL-ABC News notes.
And rural counties throughout America are working to provide free transport to residents who may lack access to communal vaccine sites, the National Association of Counties writes.
Go deeper