CDC director: U.S. could see an "avoidable surge" of COVID-19 as states loosen restrictions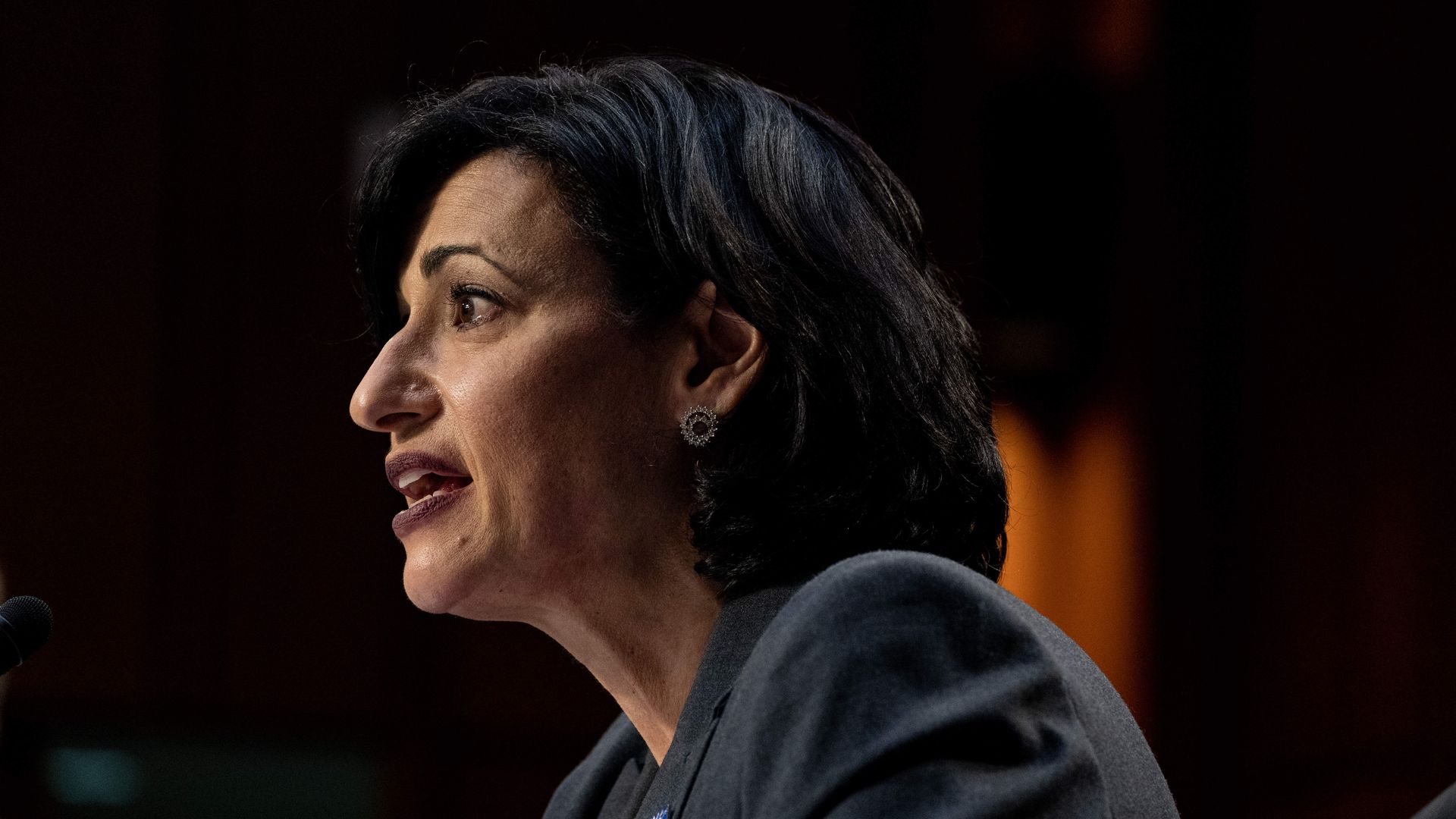 Rochelle Walensky, director of the Centers for Disease Control and Prevention (CDC), said Monday she's concerned the U.S. could experience "another avoidable surge" in coronavirus infections due to new variants, if people don't follow mitigation measures like mask-wearing and social distancing.
Why it matters: A growing number of states have moved to reopen despite the spread of new variants. States are increasingly attributing their coronavirus cases to variants, Walensky noted.
B.1427 and B.1429 are estimated to comprise 52% of cases in California, 41% in Nevada and 25% in Arizona, according to Walensky.
The B.1.1.7 variant, first identified in the U.K., is estimated to account for 9% of cases in New Jersey and 8% in Florida.
What she's saying: "We must act now, and I am worried that if we don't take the right actions now, we will have another avoidable surge — just as we are seeing in Europe right now and just as we are so aggressively scaling up vaccination," Walensky said.
"We are looking at these data, we're reaching out to individual states, trying to encourage them," Walensky added.
"We are having weekly governors' calls. We're doing outreach with states, territories to encourage them to look at their case data, to look at what's happening with the variants and to do as much outreach as we can to try and slow down the relaxation."
The big picture: One in six U.S. adults has been fully vaccinated against the coronavirus.
The U.S. has seen a steady downward trend in the number of daily cases since January, according to data from Johns Hopkins University.
Go deeper