Rio Grande Valley border patrol releasing migrants without court date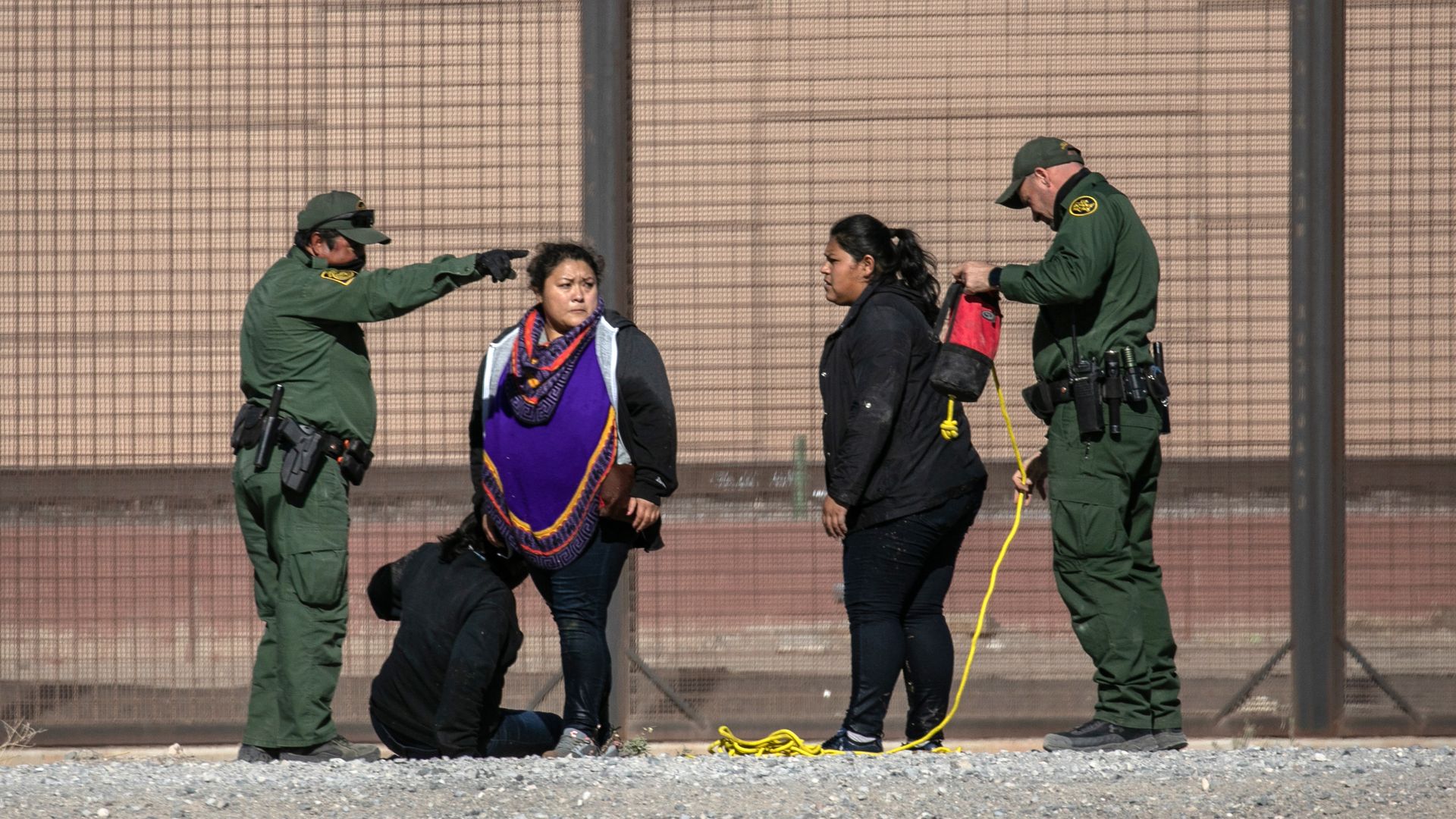 Border patrol agents in the Texas Rio Grande Valley sector used their own discretion to release about 150 migrants Saturday evening without giving them a court date, Axios has learned.
Why it matters: The use of prosecutorial discretion by border patrol to release migrants without a notice to appear in court is unprecedented, according to multiple sources, and is yet another sign of how overwhelmed parts of the border are becoming.
The Rio Grande Valley sector had roughly 5,100 migrants in custody as of Sunday, Rep. Henry Cuellar (D-Texas) told Axios.
They were supposed to keep the number of migrants in their custody to about 700 because of the COVID-19 pandemic.
The latest: Guidance sent to border patrol in the sector on Saturday from agency leadership told border patrol agents they can decide to release some migrants — often at bus stations or nongovernmental organizations — without a notice to appear in court, according to a source familiar with the correspondence.
Migrant families and adults are usually first referred to Immigration and Customs Enforcement (ICE) to determine if and where migrants will be detained.
Agents are still using an emergency public health order to quickly expel migrant adults and some families, but the guidance gives them more leeway in deciding what to do on a case-by-case basis, according to the source.
The guidance also says COVID-19 testing should be administered whenever possible. The government has largely relied on local agencies and nongovernmental organizations to provide testing for migrant families and adults.
Fox News first reported on the move, citing multiple border patrol agents.
What they're saying: "In some cases, families are placed in removal proceedings further along in the release process rather than while they are at the border patrol station," a DHS official told Axios in a statement.
"All families, however, are screened at the border patrol station, including the collection of biographical and biometric information and criminal and national security records checks."
Go deeper: Nearly 1,000 kids held by border patrol for more than 10 days
Go deeper