U.S. defense secretary to India: Steer clear of Russian defense systems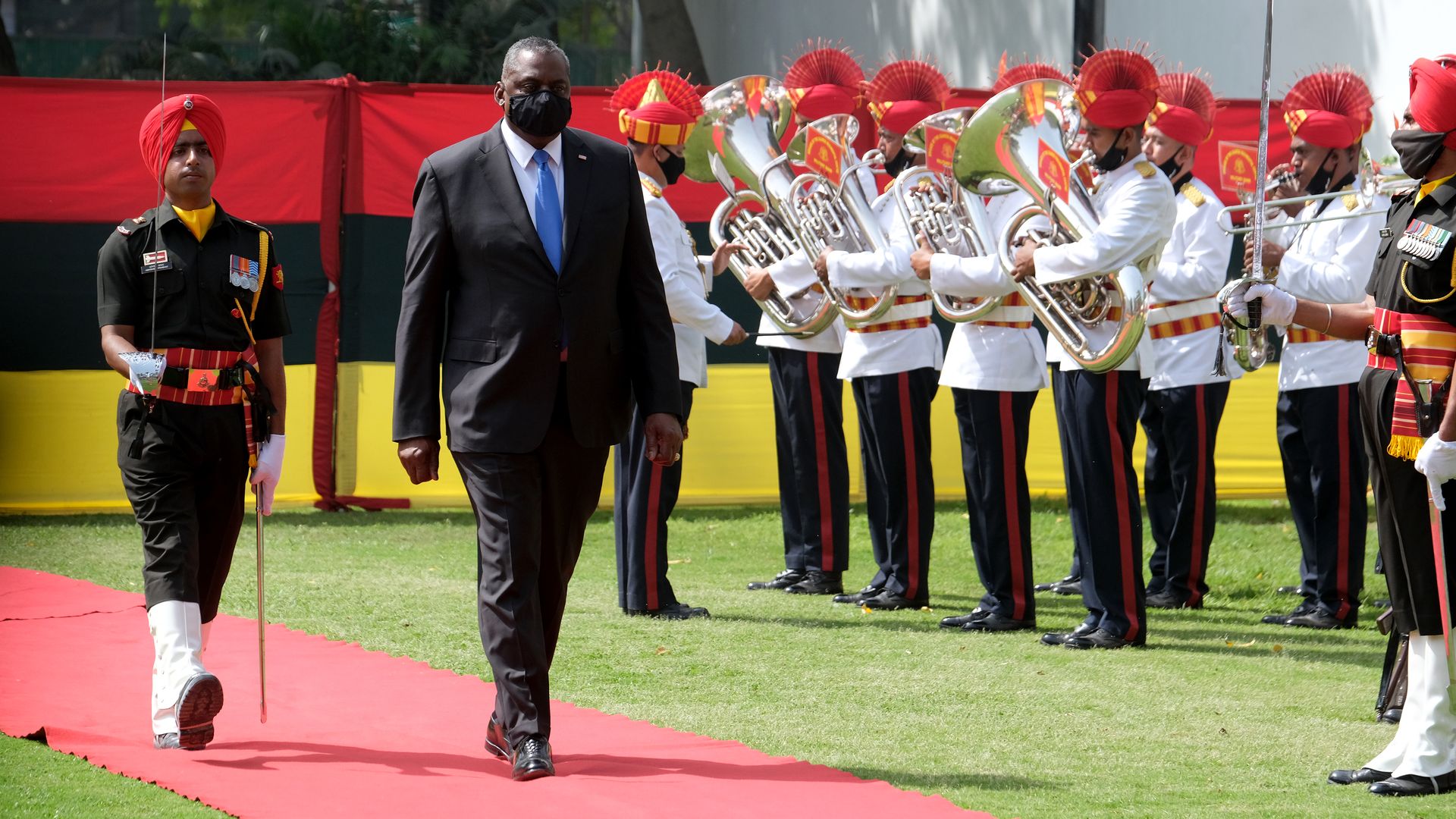 U.S. Defense Secretary Lloyd Austin on Saturday encouraged India to rethink its planned purchase of Russia's S-400 air defense system to avoid U.S. sanctions, according to Reuters.
Why it matters: No Russian air defense systems have been delivered to India and sanctions are not currently being discussed, Austin told reporters, though the U.S. sanctioned its NATO ally Turkey late last year in response to its 2017 purchase of the defense system.
Washington fears Russia's S-400 system could be used to gather intelligence on its F-35 stealth fighter jet program.
The U.S. has long been concerned about the proliferation of the anti-aircraft system, which may be capable of shooting down advanced aircraft like the U.S.' F-35.
The S-400 is also a direct competitor to U.S.-made air defense systems like the Terminal High Altitude Area Defense.
Context: India made a $800 million initial payment in 2019 for the S-400, and the first set of systems are anticipated later this year, according to Reuters.
What they're saying: "We certainly urge all our allies, our partners to move away from Russian equipment ... and really avoid any kind of acquisitions that would trigger sanctions on our behalf," Austin told reporters in New Delhi, per Reuters.
Go deeper