U.S. homelessness increased for 4th consecutive year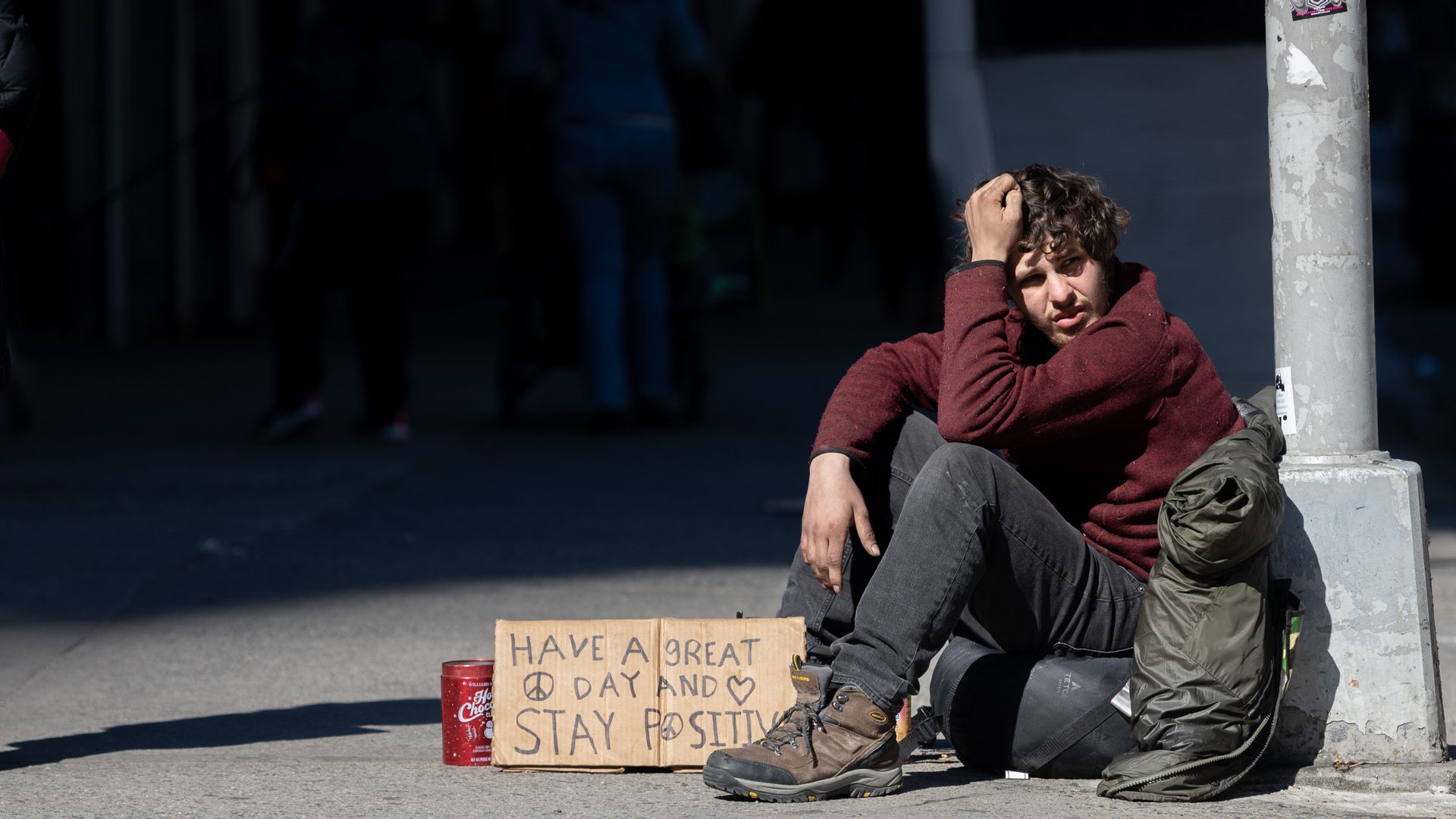 Homelessness across the U.S. increased by 2.2% in 2020 compared to 2019, making it the fourth straight year that the nation's population of homeless people grew, according to a report released by the Department of Housing and Urban Development on Thursday.
Why it matters: The uptick, based on a once-a-year count in January 2020, does not reflect the impact of the coronavirus pandemic, which unleashed financial pain on millions of people across the country and likely contributed to increased homelessness — especially in communities of color.
What they're saying: "The findings of the 2020 AHAR Part 1 Report are very troubling, even before you consider what COVID-19 has done to make the homelessness crisis worse," HUD Secretary Marcia Fudge said in a statement.
"Housing should be a right, not a privilege, and ensuring that every American has a safe, stable home is a national imperative," she added.
By the numbers: On a single night in 2020, roughly more than 580,400 people experienced homelessness across the U.S.
61% stayed in shelters while the remaining 39% were in unsheltered locations, such as on the street or in abandoned buildings.
The report also found that homelessness among families remained essentially the same compared to 2019 with fewer than 172,000 people in families with children experiencing homelessness.
Homelessness among veterans did not improve either despite significant drops in the number of homeless vets in prior years.
The 2.2% increase from 2019 represented 12,751 more people.
The big picture: HUD said it would explore the pandemic's effect on homelessness in future reports.
The Biden administration's $1.9 trillion coronavirus relief bill passed this month includes $50 billion in essential housing and homelessness assistance, according to the National Low Income Housing Coalition.
Go deeper