House adopts resolution condemning Myanmar coup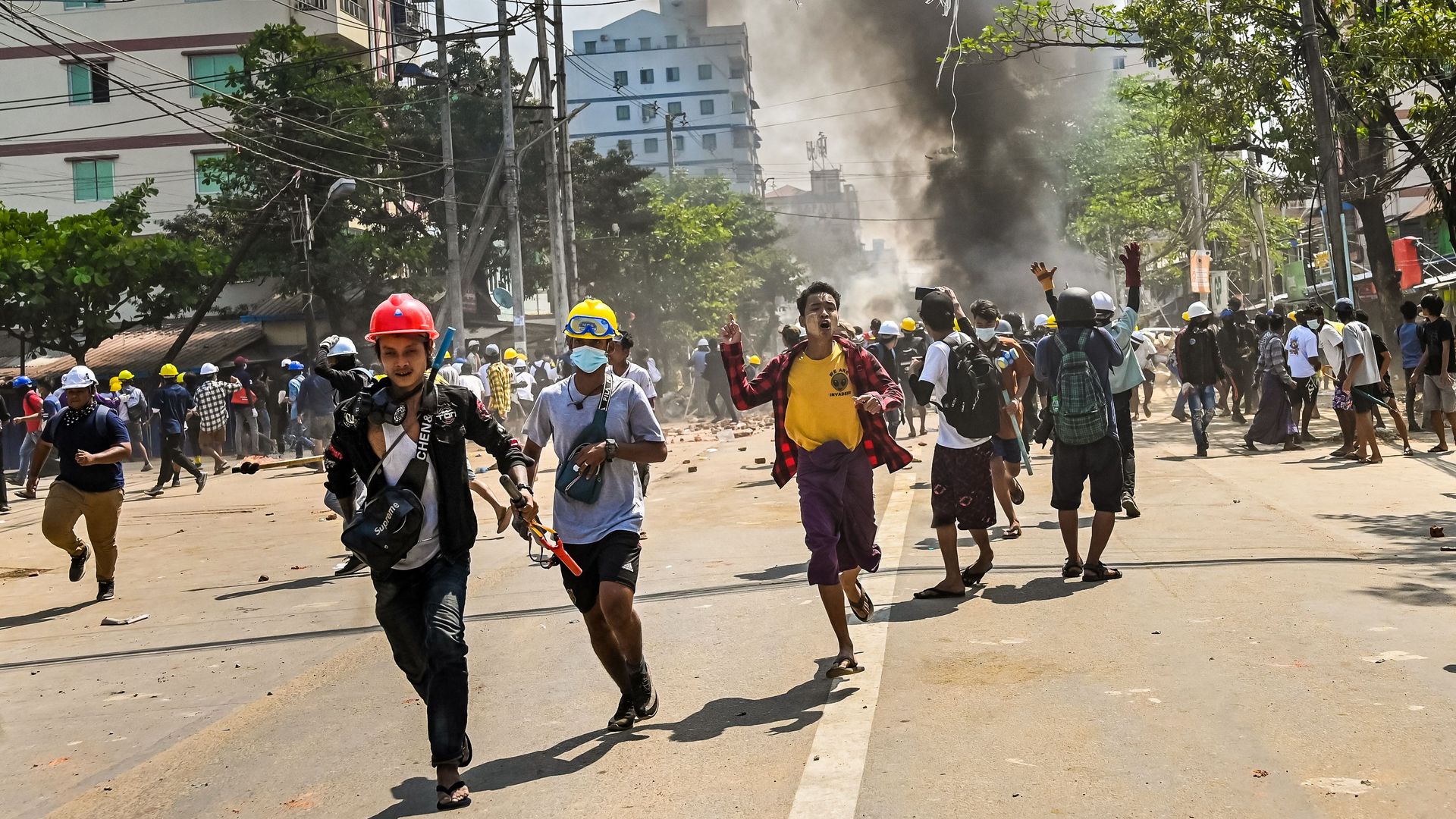 The House adopted a resolution condemning the military coup in Myanmar with a 398-14 vote.
Why it matters: Protesters have been demonstrating in cities across Myanmar for more than a month, demanding the Feb. 1 coup that ended the country's transition to democracy be reversed. All votes against the resolution on Friday came from Republicans.
Context: The military junta now controlling the country has responded to the demonstrations with lethal force, killing at least 224 protesters and arresting more than 2,258 people, according to the Assistance Association for Political Prisoners.
The big picture: The House resolution calls on the junta to release Myanmar's civilian leaders and for elected officials to resume serving in parliament.
The House adopted another bill Thursday by voice vote that, if passed by the Senate and signed by President Biden, would demand the Biden administration to give Congress a report on events in Myanmar and its response to them, according to Reuters.
Republicans who voted against the resolution:
Rep. Lauren Boebert (Colo.)
Rep. Andy Biggs (Ariz.)
Rep. Matt Gaetz (Fla.)
Rep. Thomas Massie (Ky.)
Rep. Ken Buck (Colo.)
Rep. Mary Miller (Ill.)
Rep. Chip Roy (Texas)
Rep. Jody Hice (Ga.)
Rep. Alex Mooney (W.Va.)
Rep. Scott Perry (Pa.)
Rep. Andy Harris (Md.)
Rep. Ted Budd (N.C.)
Rep. Barry Moore (Ala.)
Rep. Marjorie Taylor Greene (Ga.)
Go deeper