NASA completes major test of its next huge rocket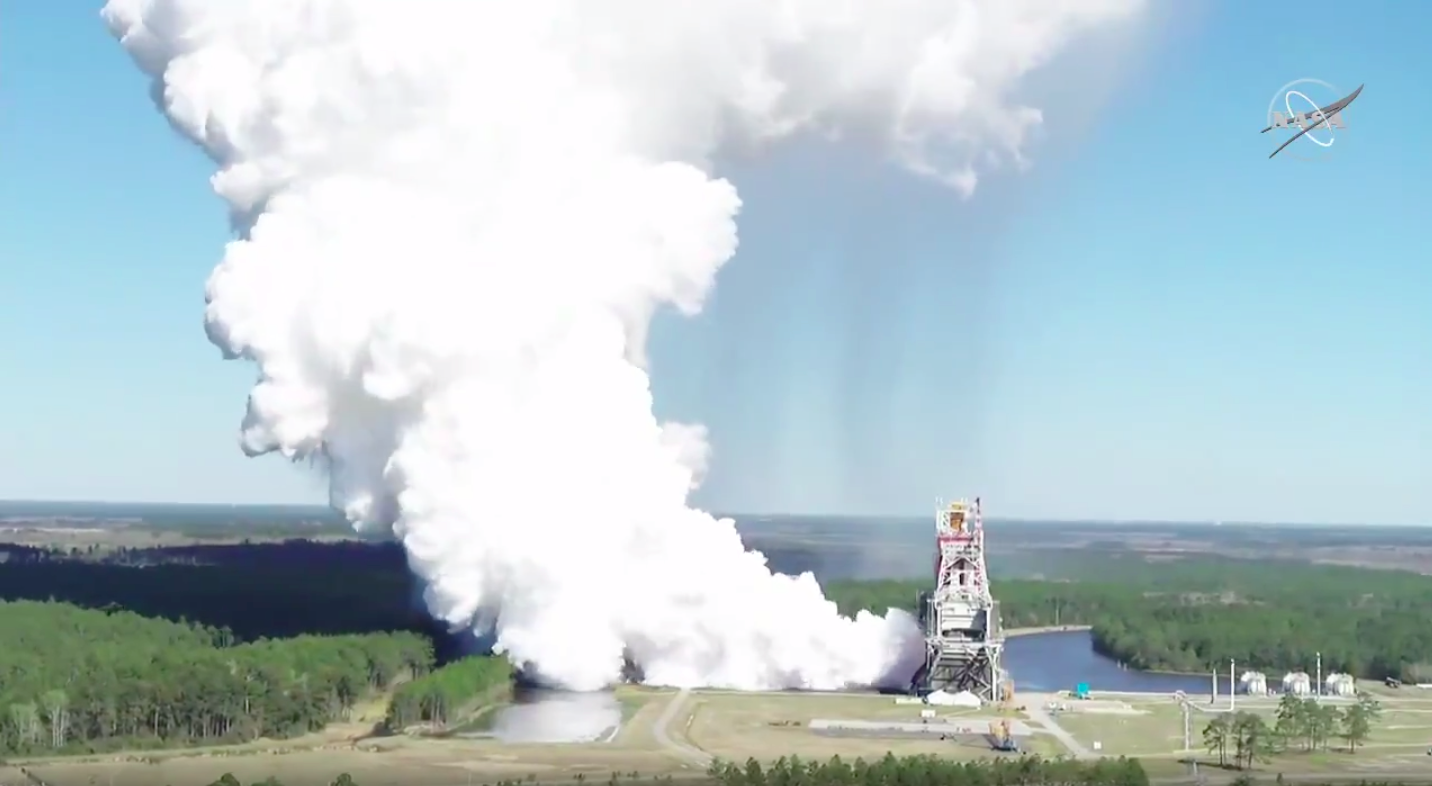 NASA staged a successful test of its massive Space Launch System rocket, designed to take people to deep space destinations like Mars one day.
Why it matters: This test was the SLS' last big milestone before its first test flight, potentially launching later this year. The rocket is billions of dollars over budget and years behind schedule.
What's happening: The test saw the four engines of the core stage of the SLS fire for about 8 minutes while tied down to the pad.
The test comes after an earlier test was cut short, failing to give NASA and its contractors — Boeing, Aerojet Rocketdyne, and Northrop Grumman — the data they needed.
That test, staged in January, only saw the SLS fire for about 1 minute, far less than the minimum 4 minutes required.
NASA will now review the data to evaluate how the booster performed.
What's next: It's not yet clear whether the SLS will fly its first test before the end of the year.
Go deeper: The next big NASA rocket's time has come
Go deeper