McCarthy tries to remove Swalwell from Intel Committee after China spy story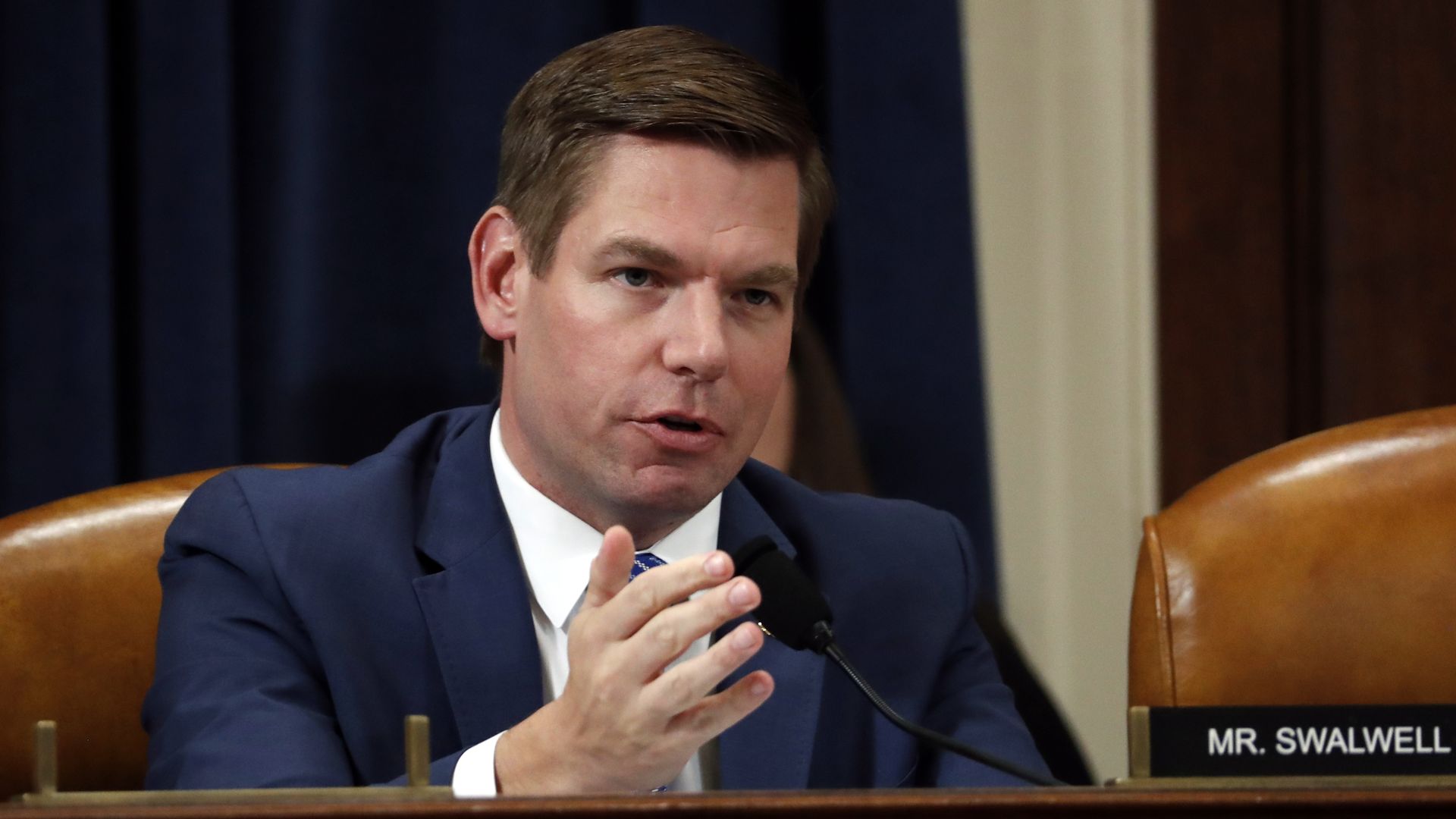 House Minority Leader Kevin McCarthy (R-Calif.) introduced a resolution on Thursday to remove Rep. Eric Swalwell (D-Calif.) from the House Intelligence Committee over his ties to a suspected Chinese spy, Punchbowl News first reported.
The big picture: The resolution will likely not pass in the Democratic-controlled House. Democrats say they have no intention of removing Swalwell from the committee.
Axios first reported in December that Swalwell was one of the California politicians targeted by Christine Fang, a Chinese national and suspected spy who started working with him in 2012.
Swalwell was not accused of wrongdoing and cut off ties with Fang after receiving an FBI briefing.
The resolution says Swalwell "has not denied public reporting that a suspected Chinese intelligence operative helped raise money for Representative Swalwell's political campaigns" and "other troublesome elements of public reporting."
What they're saying: "I don't think that person should be on Intel," McCarthy told Punchbowl News.
"Based upon the information I was given and the speaker was given by the FBI, there is no way he should be on that committee at all."
McCarthy said he did not know about Swalwell's connection with Fang until the Axios story was published.
Swalwell told Politico that the Axios story would not cost him his seat on the House Intelligence Committee, adding that his interactions with Fang were "something that congressional leadership knew about it."
"I'm eager to continue the important work of protecting Americans and supporting the hard-working heroes of our Intelligence Community, and I thank Speaker Pelosi and Chairman Schiff for their support and confidence," Swalwell said.
Intel Chair Adam Schiff (D-Calif.) said Swalwell continues to have his full support.
"Mr. Swalwell will continue to make great contributions to our national security. It's disturbing that Leader McCarthy is attempting to weaponize classified counterintelligence briefings as a political cudgel, and use them to smear a House colleague in the process," Schiff said in a statement.
Go deeper: Read the full resolution
Go deeper