What we know about the victims of the Georgia shootings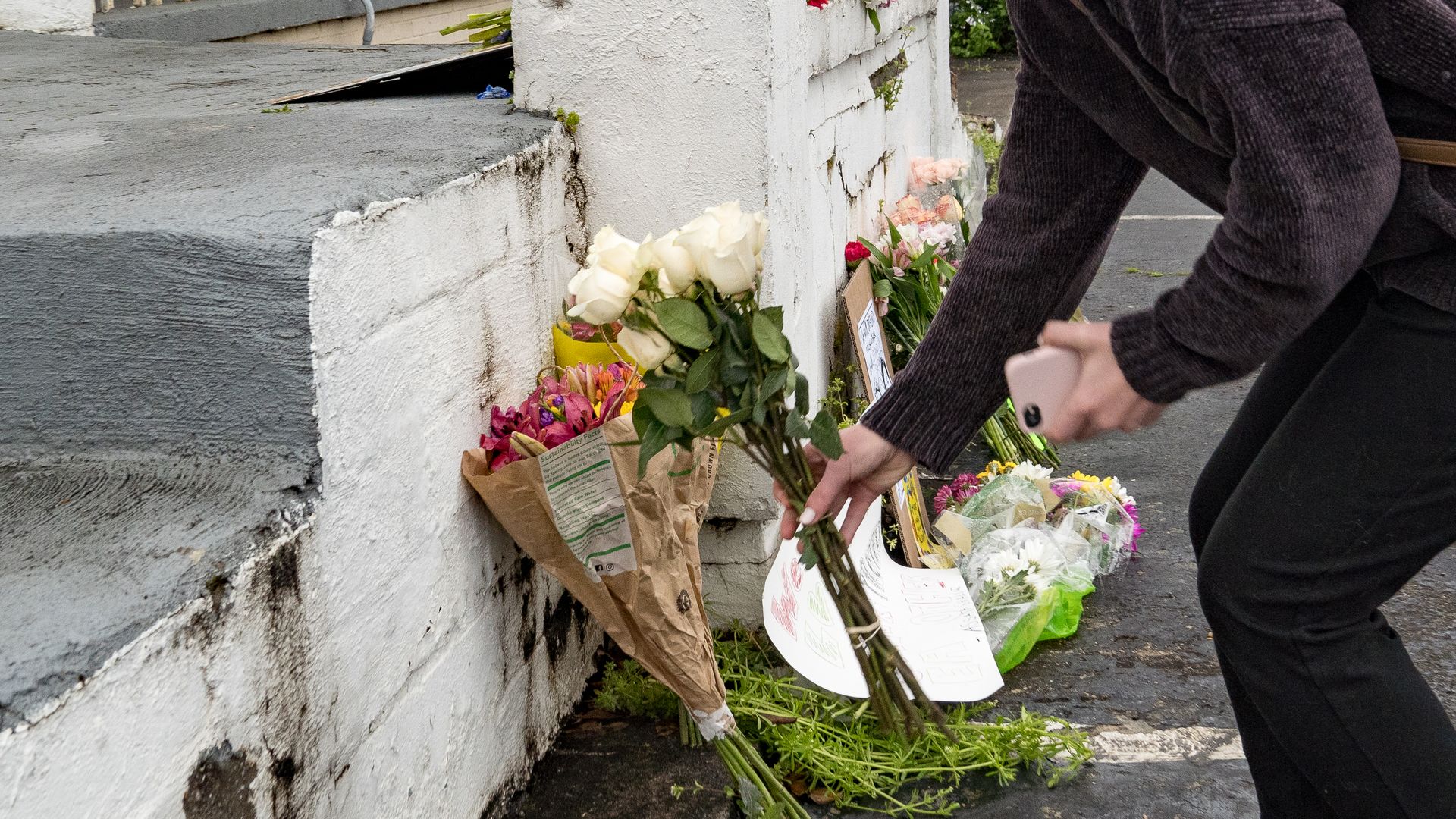 The eight people who died in a shooting spree by a 21-year-old gunman in Georgia this week have been identified by police and Fulton County officials.
Why it matters: The fact that six of the eight victims are Asian women has left Asians and Pacific Islanders across America fearful and alarmed.
Here is what we know about the victims so far:
The Fulton County Medical Examiner on Friday released the names of the other four victims: Soon Chung Park, 74; Hyun Jung Grant, 51; Suncha Kim, 69; and Yong Ae Yue, 63.
The victims earlier identified include: Delaina Yaun, 33; Xiaojie Tan, 49; Paul Andre Michels, 52; and Daoyou Feng, 44.
Kim was a "grandmother who enjoyed line dancing in her spare time," a family member told the New York Times.
Park assisted in managing one of the spas and provided meals for staff, the Washington Post reports. She'd lived in the New York metropolitan area for most of her life, her son-in-law Scott Lee told WashPost.
She stayed with him and her daughter briefly in Lyndhurst, New Jersey, before moving to Atlanta several years ago. She was going to move back into their home in June, Lee said.
Yue was a South Korean-born American citizen, "who loved to introduce our family and friends to her home-cooked Korean food and Korean karaoke," said her youngest son, Bobby Peterson, on a GoFundMe page.
Grant was a single mother raising two sons in the U.S., her son, Randy Park, said on a GoFundMe page.
Randy Park, 23, told the Daily Beast that he and his mom were very close: "She wasn't just my mother. She was my friend."
Yaun was reportedly meeting her husband for a couple's massage when the shooter broke in. Her husband made it out safely, though she did not.
She was a mother of a 14-year-old son and an 8-month-old daughter. Her loved ones believe she was a first-time customer at the spa, Fox 5 Atlanta reports.
Tan, who was originally from China and had one daughter, owned Young's Asian Massage in Acworth, Ga., the New York Times writes.
"She did everything for me and for the family," daughter Jami Webb told USA Today. "She worked every day, 12 hours a day, so that me and our family would have a better life." Tan was killed two days before her 50th birthday.
Feng had, per the Times, recently begun working at Tan's spa.
Michels was a businessman and U.S. Army veteran.
The 52-year-old was one of nine siblings and had been married for over 20 years. Longtime friend Kikiana Whidby said Michels treated everyone like he was their uncle, per the Post.
Of the six Asian women at the spa, four were of Korean descent, per South Korea's foreign ministry.
The ministry said Wednesday, "Our government is closely watching the situation, holding a deep interest in the safety of our compatriots overseas."
Another victim, Elcias Hernandez-Ortiz, suffered a non-fatal shot to the head that traveled into his lungs. He is in intensive care, per CNN.
Hernandez-Ortiz was a father and husband to his wife, Flora Gonzalez Gomez.
Editor's note: This story will be updated as additional information about the victims emerges.
Go deeper