Obama calls for "meaningful action" on gun laws after Atlanta shootings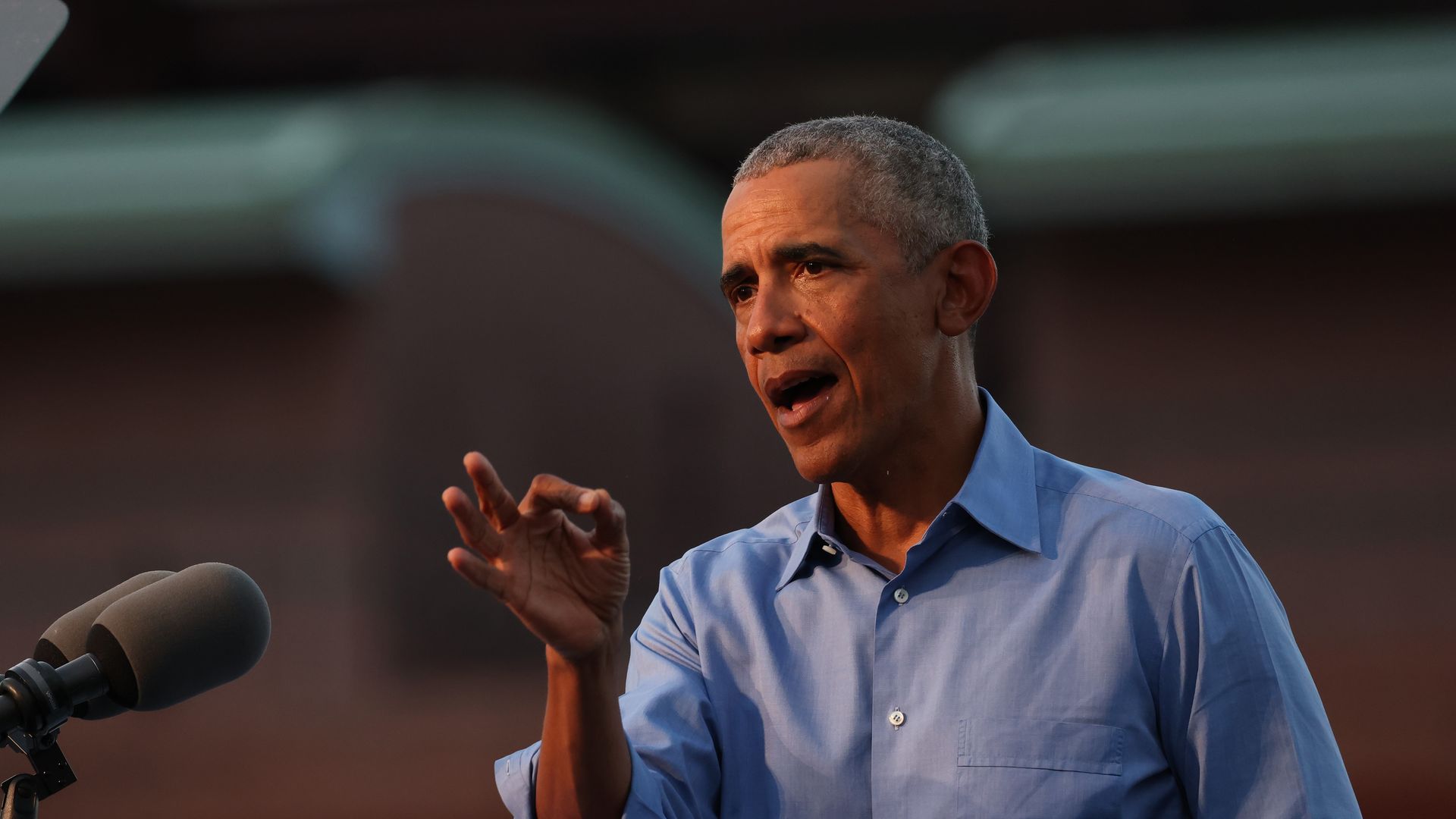 Former President Obama on Wednesday called for lawmakers to take "meaningful action" to address gun violence in the U.S., following the fatal mass shootings inside Atlanta-area massage parlors a day earlier.
What he's saying: "Even as we've battled the pandemic, we've continued to neglect the longer-lasting epidemic of gun violence in America," Obama said in a series of Twitter posts.
"Although the shooter's motive is not yet clear, the identity of the victims underscores an alarming rise in anti-Asian violence that must end," he continued, in reference to the fact that six of the eight victims killed in the spa shootings were Asian.
"Yesterday's shootings are another tragic reminder that we have far more work to do to put in place commonsense gun safety laws and root out the pervasive patterns of hatred and violence in our society."
For the record: Obama has called the failure to pass gun control measures the "greatest frustration of my presidency."
He pushed for gun restrictions following the 2012 mass shooting at Sandy Hook Elementary School in Newtown, Connecticut, which left 26 people dead. But the measure failed in the Senate.
Overhauling the nation's gun laws is a priority for Democrats and President Biden. The House last week passed a bill to expand gun background checks. But the bill isn't expected to pass in the Senate, where Republicans oppose curtailing gun rights.
Go deeper