The "confidence gap" in STEM jobs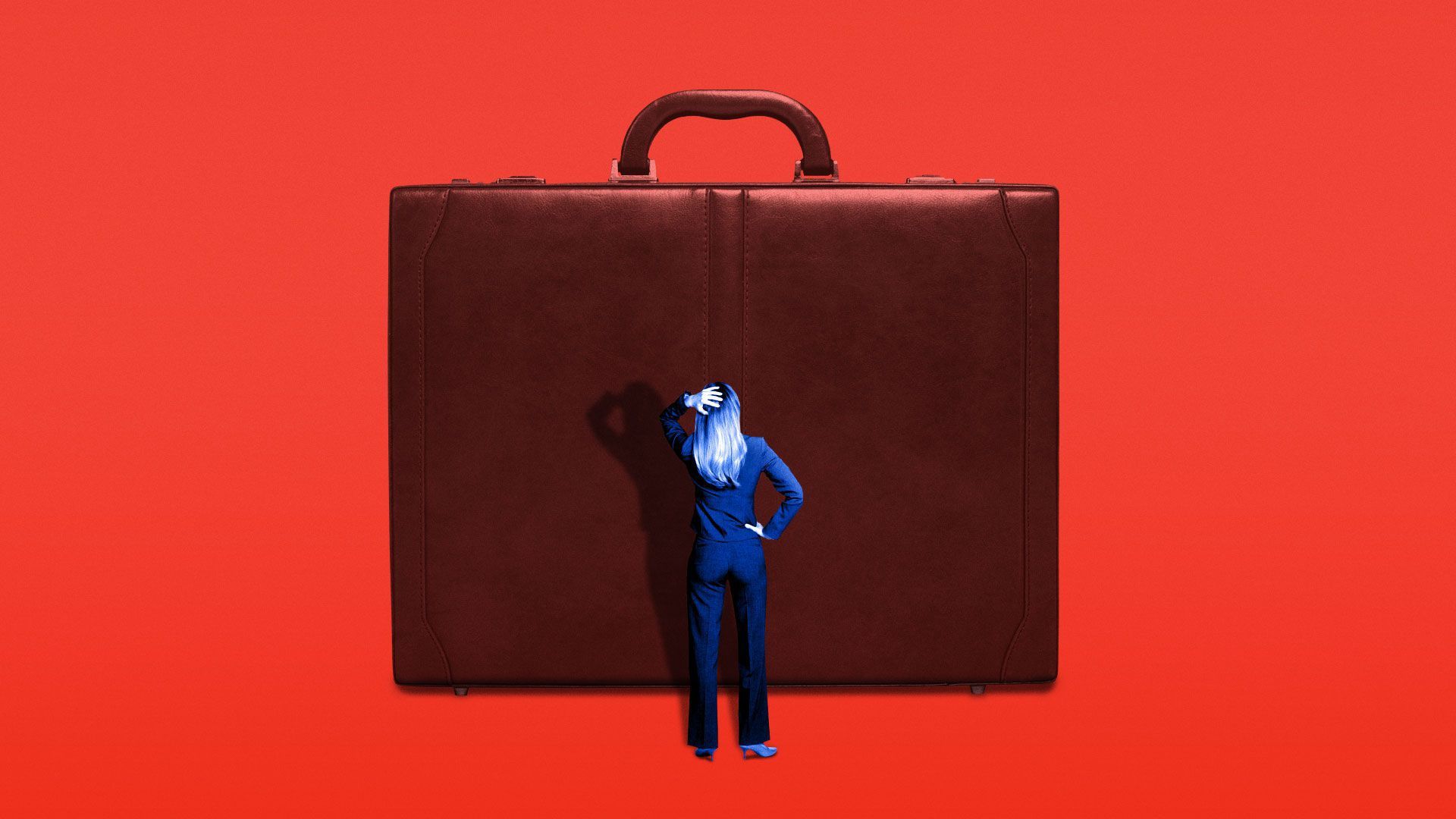 Young women starting out in science and technology jobs consistently get lower starting salary offers than their male counterparts.
The big picture: Part of that initial pay gap can be explained by a "confidence gap," according to a new paper.
Details: The researchers — led by Adina Sterling, a professor at Stanford Graduate School of Business — asked freshly minted graduates to score themselves on common engineering tasks like prototyping.
Men typically scored themselves higher than women across the board.
When comparing men and women from the same schools, with the same majors and in the same GPA buckets, the gaps in self-efficacy scores proved to be strong predictors of salary gaps, Sterling tells Axios.
"On average, women in our sample that graduate with engineering degrees earn less than $61,000 annually, while men earn above $65,000 annually," the researchers write.
Why it matters: Confidence goes a long way in the job-seeking process, she says. "Employers offer salaries that are reflective of self-promotion behaviors, that are based on what applicants are saying about themselves."
That rewards men, who typically appear more confident than women.
High self-confidence — indicated by high self-efficacy scores — might also result in men applying to higher-level jobs with higher salaries right out of school.
The bottom line: Corporate America overvalues confidence, says Sterling. "We put so much emphasis on it, and we don't have a way of vetting overconfidence."
Go deeper