Senate unanimously confirms China expert Katherine Tai as U.S. trade representative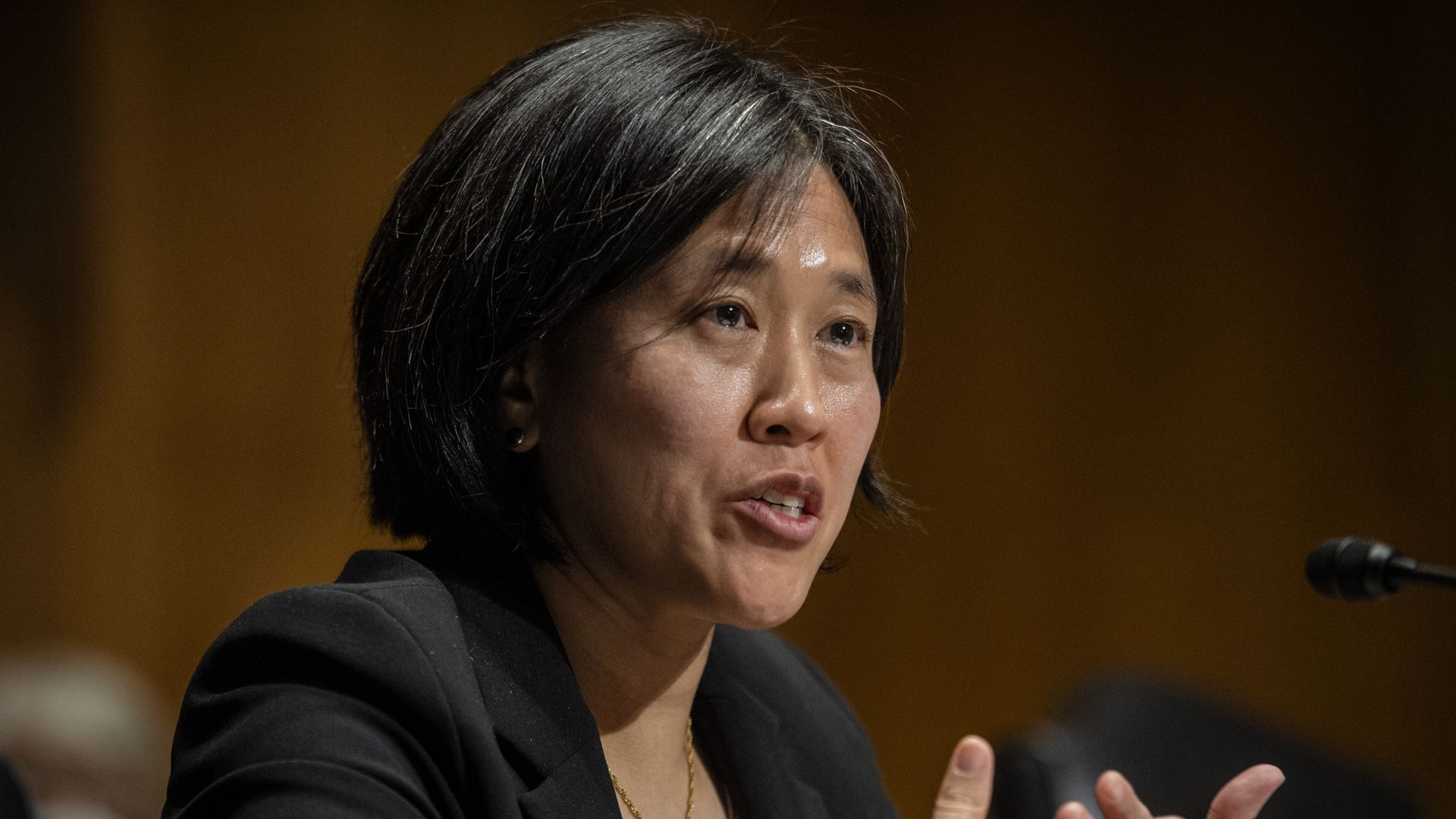 The Senate voted 98-0 on Wednesday to confirm Katherine Tai as United States trade representative, a Cabinet-level position responsible for developing and coordinating international trade and overseeing negotiations with other countries.
Why it matters: Tai, the first woman of color to serve in the position, pledged during her confirmation hearings to aggressively enforce the terms of the "phase one" trade deal former President Trump signed with Beijing in 2020, as well as the United States-Mexico-Canada Agreement.
Background: Tai previously served as the Office of the USTR's chief counsel for China trade enforcement and the chief Democratic trade lawyer for the House Ways and Means Committee. She is fluent in Mandarin.
Between the lines: With White House Office of Management and Budget nominee Neera Tanden having withdrawn her nomination, Tai is the only Asian American Biden appointee at the Cabinet level.
What they're saying: "If confirmed, I will work with Congress to ensure that those tariffs are appropriately responsive to China's practices; account for their impact on U.S. businesses, workers and consumers; and support the U.S. response to the COVID-19 pandemic," Tai wrote in response to congressional questions after her confirmation hearing.
The big picture: Tai did not disclose specific trade policies the Biden administration may pursue, but stressed that it would review existing tariffs and trade negotiations while seeking to strengthen American alliances, according to the New York Times.
The U.S. and European Union agreed in early March to suspend the tariffs imposed in the long-running dispute over government subsidies to airplane manufacturers Airbus and Boeing.
President Biden has previously said that he would not immediately draw down the tariffs the Trump administration imposed on China, saying he will instead work with allies in Asia and Europe to "develop a coherent strategy" on Beijing.
Worth noting: Tai is the first and only Biden nominee thus far to be unanimously confirmed by the Senate.
Go deeper