Vindman says he "should have sued" Trump proxies and right-wing media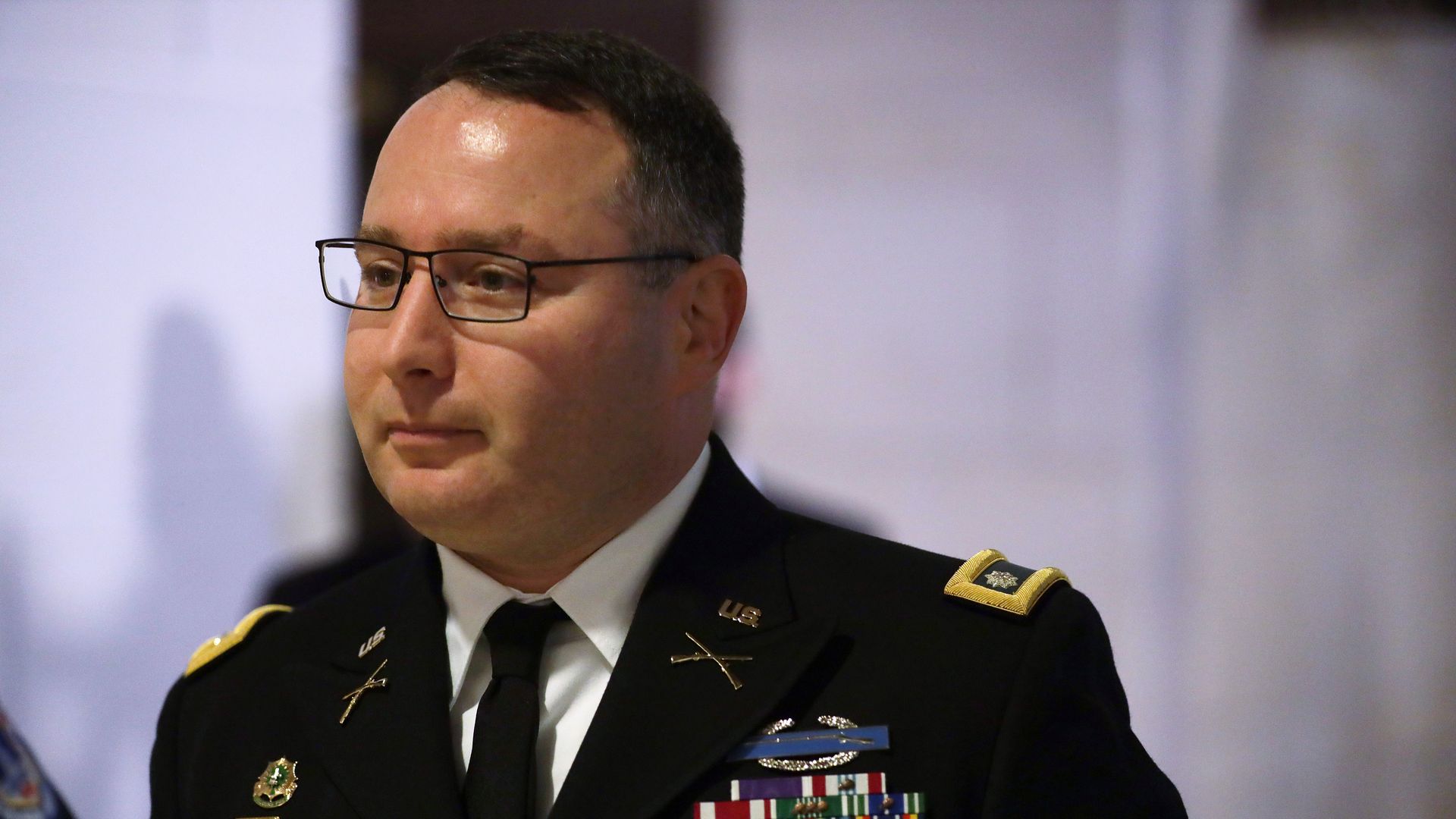 Retired Lt. Col. Alexander Vindman, who testified in the first impeachment hearing of former President Trump, said Monday he "should have sued those who amplified his campaign of defamation."
Driving the news: In an op-ed for Lawfare, titled "Can Litigation Help Deradicalize Right-Wing Media?," Vindman wrote: "After I testified about then-President Trump's misconduct on Ukraine ... Trump and his allies targeted me and my family for retribution."
He said "Trump proxies amplified these themes on television news, internet news, and social media, resulting in risks to my life and my reputation as a public servant," noting he "did not respond forcefully to the threats and defamation."
Of note: Some First Amendment advocates worry that defamation lawsuits can be used as a vehicle to silence the press. And Vindman notes in his op-ed that the First Amendment "gravely limits the available tools to seek accountability for the right-wing media."
"Nevertheless, there are ways to dismantle the right-wing ecosystem of disinformation, an ecosystem that does not begin with insurrection but with more mundane lies," he added.
"Like the many political elites driving insurrection to advance their political aims, the right-wing media is also motivated by a bottom-line calculation: viewers, market share and advertising dollars."
Our thought bubble, via Axios' Sara Fischer: Defamation lawsuits and threats against Fox and other conservative personalities and networks have so far proven somewhat effective in squashing election fraud hoaxes.
But it's doubtful in many situations if lawsuits after-the-fact can do much to reverse the damage that's already been done.
Go deeper