The Nasdaq is bouncing back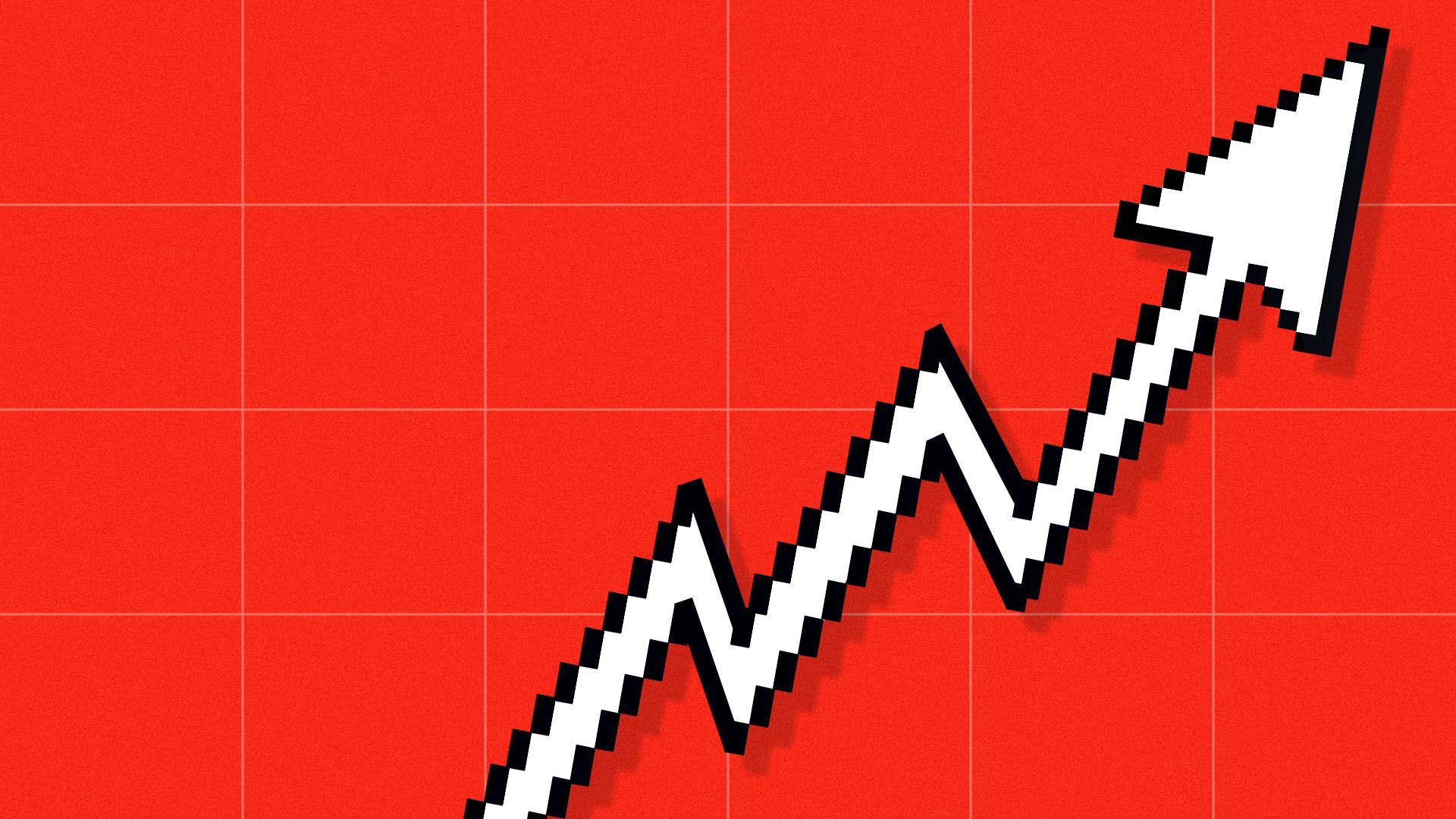 Tech stocks led the way as U.S. equity indexes finished higher on Monday — the Dow and S&P closed at record highs and the Nasdaq rose 1%, having now reversed half of its correction from mid-February.
Why it matters: Bullish momentum again powered the market higher, as traders continue to put rising COVID-19 cases in Europe, spiking U.S. Treasury yields and a moribund labor market out of mind.
What's happening: The first direct stimulus payments began to hit Americans' bank accounts over the weekend and expectations for U.S. economic growth continue to power sky-high expectations.
Between the lines: The decline in tech shares that sent the Nasdaq down 10% from its previous record high is quickly being reversed, even as U.S. interest rates remain at elevated levels around 1.6%, the highest they have been in a year.
Since March 8, the Nasdaq has risen 6.8% compared to a 3.8% rise in the S&P and a 3.6% gain for the Dow, suggesting the selloff in tech shares that took place from mid-February to early March could be a short-lived blip rather than a market-changing event.
The big picture: Tech is climbing back even as expectations for U.S. economic expansion increase, suggesting the "buy anything" rally could be making a return — though bearish investors caution that this exuberance could be a contrarian indicator.
The main holdouts from the recent boomlet have been oil and energy stocks, which fell on Monday.
Energy has been far and away the best performing sector of the market this year.
What's next: After last week's meeting of the European Central Bank, this week is chock full of central bank meetings with press conferences by influential heads every day, beginning tomorrow with the Fed.
The Bank of England meets on Thursday, and the Bank of Japan wraps its meeting Friday.
Go deeper