Exclusive: Front Office Sports rebrands to FOS, expects profitability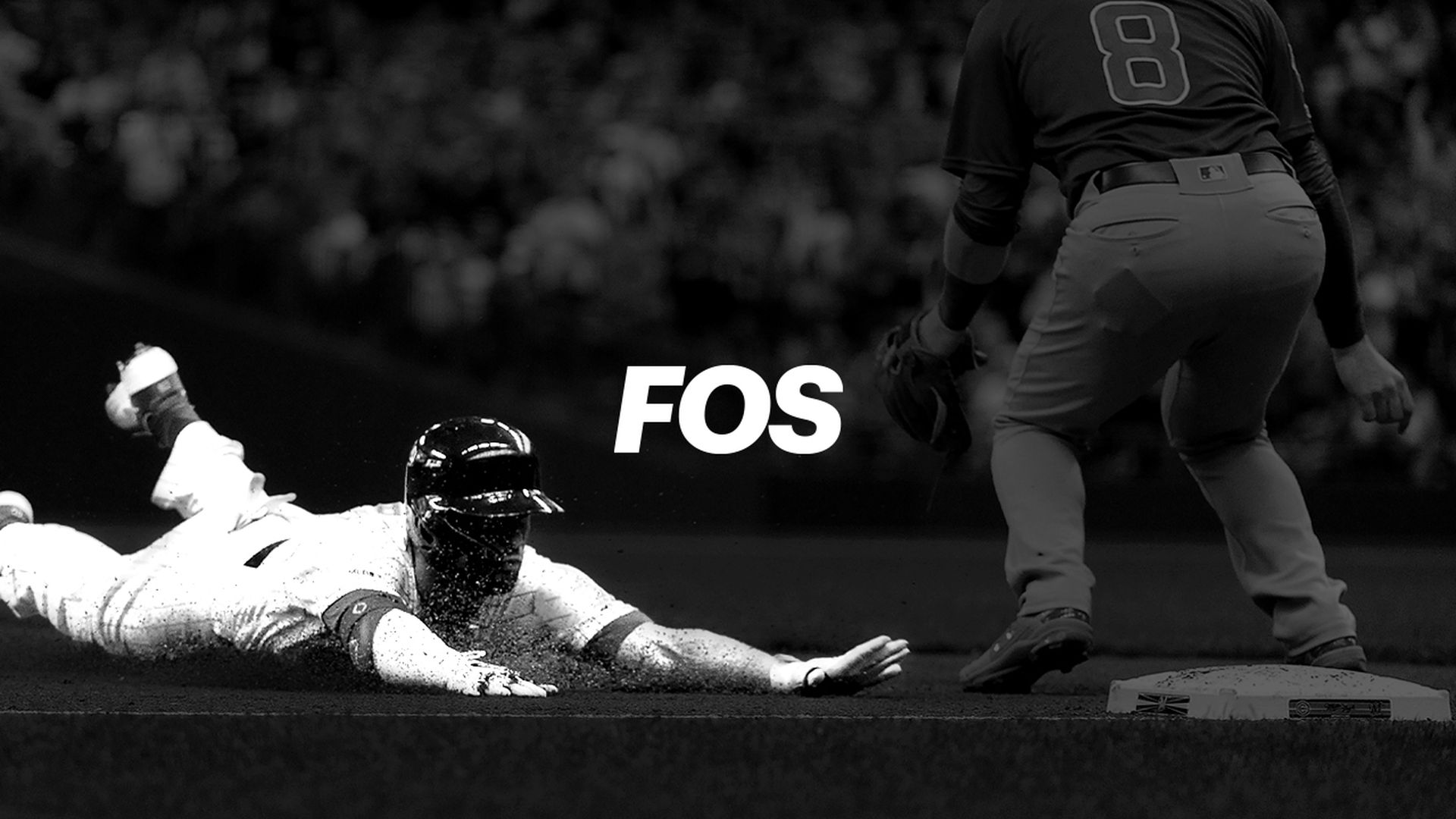 Front Office Sports, the sports media company centered around newsletters, expects to be profitable this year on high 7-figures in revenue, its CEO Adam White tells Axios.
Driving the news: The company moving forward lean into the branding "FOS" as it starts to build more newsletter products for general sports consumers, in addition to its core products catered to professional business audiences.
Details: Front Office Sports was launched by White while he was in college in 2014. It aimed to create a newsletter network for the business of sports and now has roughly 30 full-time employees, up from around 10 this time last year.
Its twice-daily business of sports newsletter "Front Office Sports" is its most popular newsletter with close to 300,000 subscribers.
The company also publishers "Front Office Sports College," a weekly business of college sports newsletter, "The Association," a daily NBA newsletter, and "Sports Section," a daily general sports newsletter.
What's next: In the next month, the company plans to launch "The Rundown," a daily sports betting and fantasy newsletter.
The company has also signed sports betting company DraftKings to an exclusive deal as the official sports betting and daily fantasy partner of FOS. DraftKings will appear via advertising and sponsorships across all FOS products.
Between the lines: While the company's main focus is selling native ads within its newsletters, it also expanded its revenue streams to include advertiser-supported short courses, awards, and social media franchises, like custom player cards.
White says that FOS' short-course product called "FOS Essentials", which launched in February, will be "a seven-figure business" by Q3. The company's first course had over 6,000 people register.
Most of the FOS' advertising partners are Fortune 500 consumer brands, like Pepsi, AB InBev, Hyperice, Bose, DraftKings and Samsung.
The big picture: The pandemic has wreaked havoc on the sports media industry. But for upstarts like Front Office Sports, the crisis has served as an opportunity to leapfrog legacy competitors in digital.
"We are focused on a different sports fan than most. Our audience of 25-to-65-year-old working professionals spend 5+ hours per day in their inbox. Why not meet them where they are?'" says White.
"FOS has been consistently committed to serving its community from day one, it's what attracted us to the business and has resulted in incredible growth at every level," says Jason Stein, founder and general partner at SC Holdings, FOS' sole investor.
Go deeper