Outdoor sports have boomed during the pandemic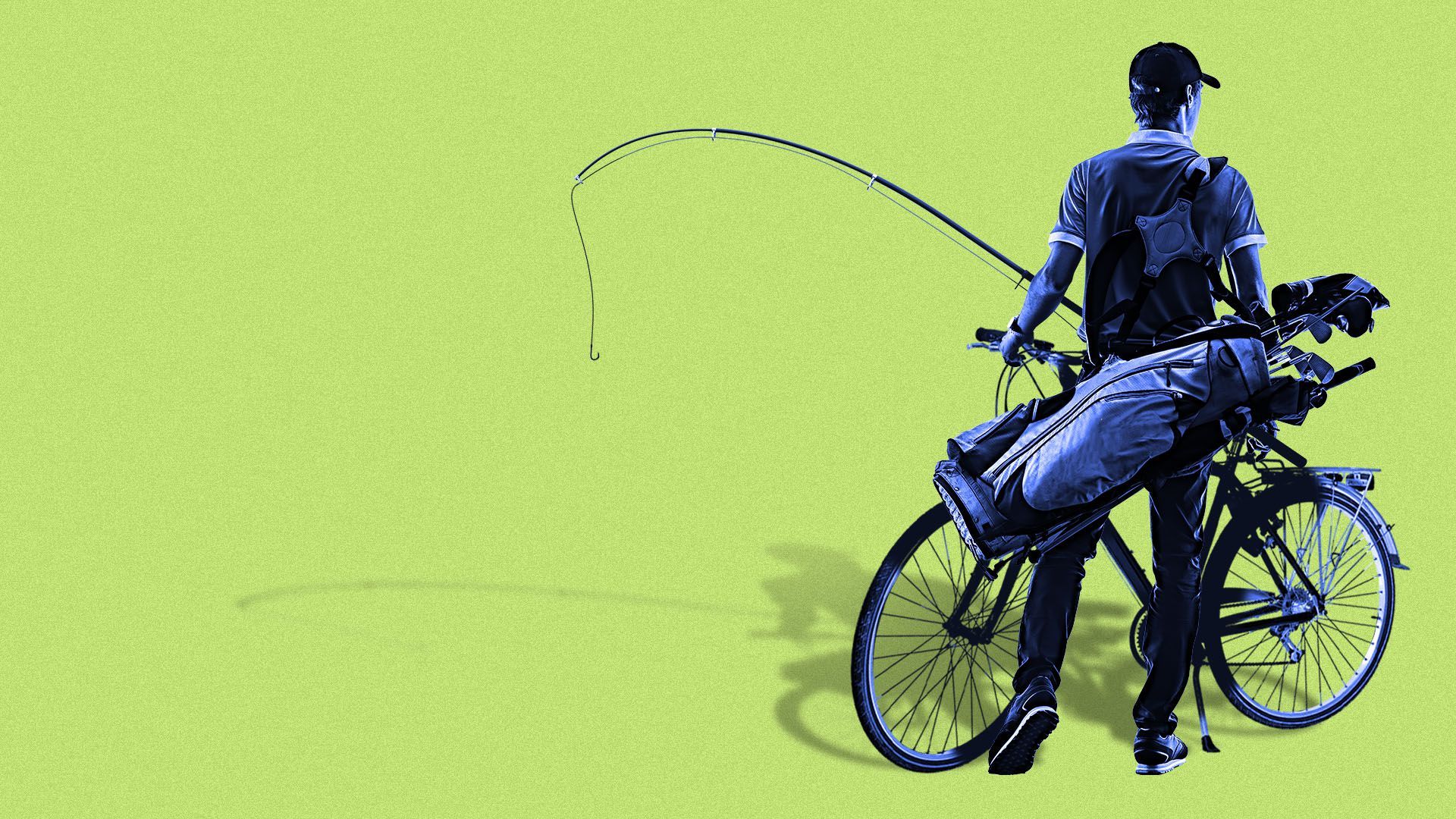 Several outdoor sports and activities boomed during the pandemic as people sought safer, more socially-distant alternatives.
By the numbers: What began with a cycling boom has since expanded to golf courses, tennis courts, hiking trails and beyond.
Golf saw a 27% year-over-year increase in rounds played in the U.S. from June to December.
Tennis saw a 22% increase in the number of people who reported playing at least once, while pickleball saw similar growth.
Outdoors: 8.1 million more Americans hiked in 2020 than in 2019, 7.9 million more went camping and 3.4 million more went freshwater fishing, per AP.
Disc golf: 50 million rounds of disc golf were played worldwide in 2020, roughly doubling 2019's total. 50% of new players played at least five rounds their first month, per UDisc, a scorekeeping app.
"The pandemic skipped us ahead about three years in our growth curve."
—
Josh Lichti, CEO of
UDisc
Looking ahead: Most booms will go bust as the country reopens and people get their lives back. But don't be surprised if some of these activities sustain momentum, particularly as summer approaches.
Go deeper: The pandemic drove people to tennis and golf. Will they keep playing? (NYT)
Go deeper