Why coronavirus patients aren't getting a promising treatment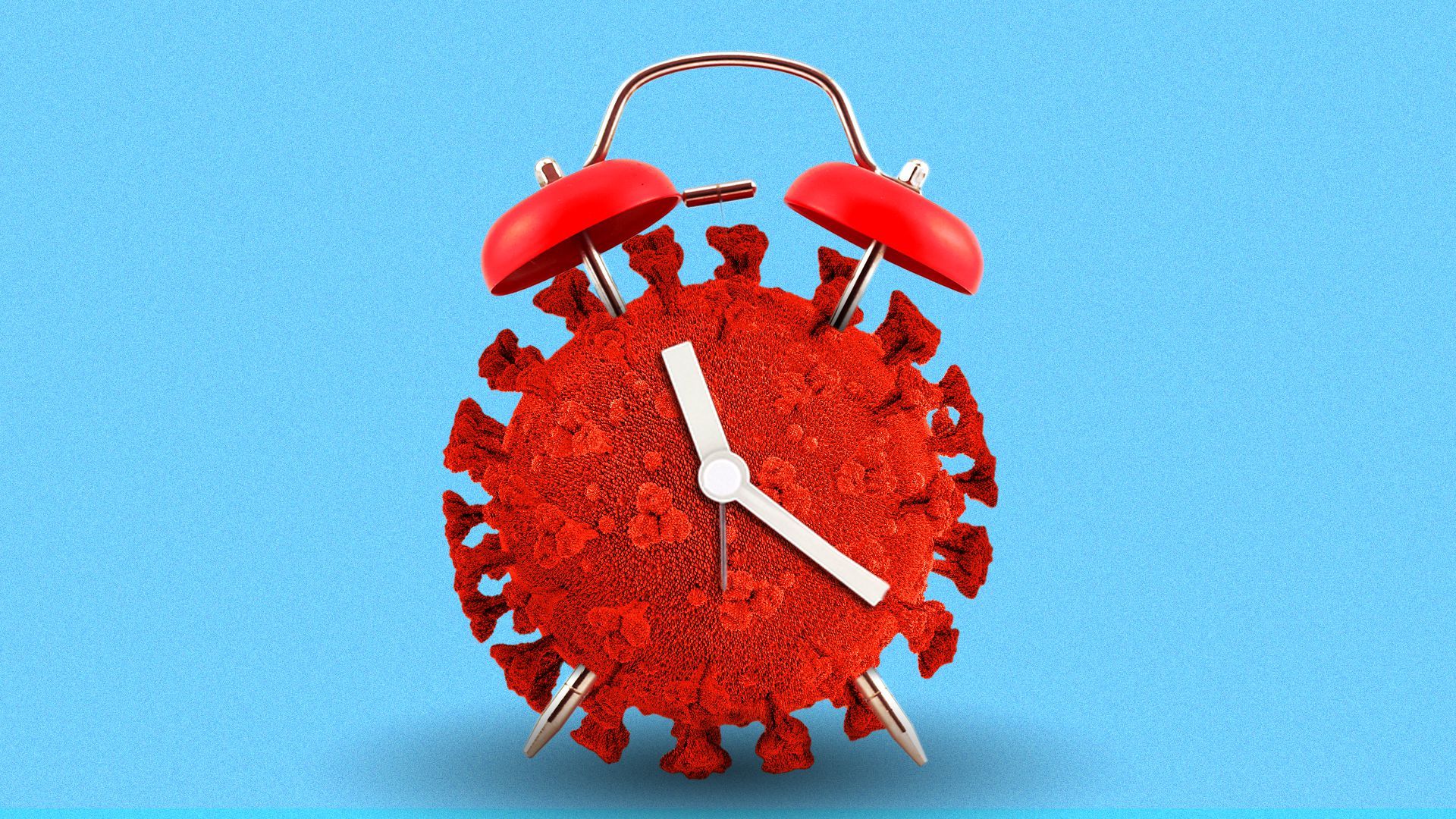 Only a minority of patients are receiving some of the most promising coronavirus treatments.
Why it matters: COVID-19 is almost certainly going to be part of our lives for a long time, even with high vaccination rates. Antibody treatments could make it much less deadly — but only if patients get them.
Driving the news: Two still-unpublished studies found that two specific antibody therapies can prevent hospitalization and death among high-risk people with mild or moderate COVID-19 infections, Nature reports.
An antibody developed by Vir Biotechnology and GSK reduced the likelihood of hospitalization or death among clinical trial participants by 85%.
The second, an antibody cocktail developed by Eli Lilly, reduced the risk of hospitalization and death by 87%.
"It is not a replacement for vaccines, but it is a plan B," Jens Lundgren, an infectious-disease physician at the University of Copenhagen and Rigshospitalet, told Nature.
Yes, but: Only about 1 in every 6 or 7 coronavirus patients eligible to receive antibody treatments are actually receiving them, said Janelle Sabo, who leads COVID-19 therapeutics at Lilly.
That's an improvement from December and January, when only 1 of every 20 to 30 high-risk patients were receiving the treatments, she said.
"The majority are not being treated with the neutralizing antibody, despite the wide availability of it," Sabo said.
The federal government put the number higher, saying that 37% of outpatients at high risk of developing severe symptoms and hospitalization nationally now receive the antibody therapies.
"We are actively working to increase awareness of therapeutics and to provide them to more types of sites such as urgent care clinics, physician's offices, and ambulatory infusion sites," an administration official said.
How it works: Antibody therapies — like the Regeneron treatment that then-President Trump received when he caught the coronavirus — are most effective when they're administered early.
That means patients would need test positive soon after they are infected. But people often don't get tested until they are feeling sick, which could be too late.
Once confirmed positive, a patient then has to have a conversation with a doctor who can connect that patient with a treatment center that infuses the therapies.
"The issue is people aren't going to their primary care physicians to get tested. They're going to community centers and the pharmacy," Sabo said. That "puts a burden on the patient that typically in the health care transaction they don't have."
Finally, that patient has to get to the infusion center.
The bottom line: "We still don't know much about long haulers and reinfection rates and variants," Sabo said. "I think it would be premature to say [COVID]'s become manageable if you're not vaccinated."
Go deeper