EU regulator: Currently "no indication" AstraZeneca vaccine causes blood clots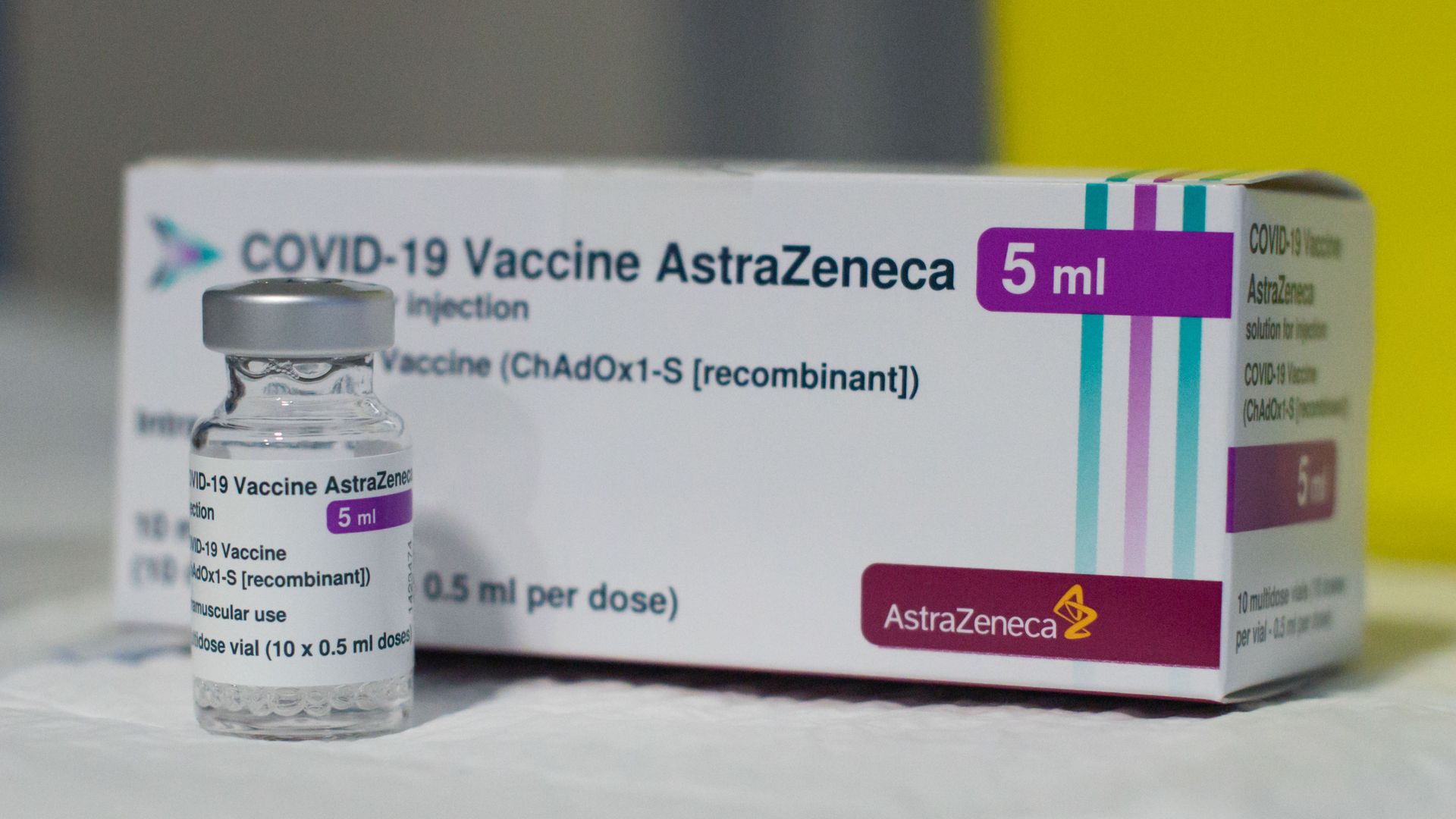 The head of the European Medicines Agency said at a briefing Tuesday that while a full review is ongoing, there is currently "no indication" that the AstraZeneca coronavirus vaccine is responsible for the small number of blood clots reported in patients in Europe.
Driving the news: EMA executive director Emer Cooke said she is "firmly convinced" that the benefits of the AstraZeneca shot "far outweigh" the risks, and expressed concern that the suspension of vaccinations by dozens of European countries could increase vaccine skepticism.
Cooke said that EMA experts will meet on Thursday to come to a final conclusion after conducting a full analysis of the data.
Germany, France, Spain and Italy were among the dozens of countries that suspended vaccinations on Tuesday as they awaited the results of the EMA review.
The big picture: AstraZeneca says that out of the 17 million people who have received the vaccine in the EU and U.K., the number experiencing blood clot symptoms is actually lower than would be expected in the general population.
Go deeper: What's going on with the AstraZeneca vaccine
Go deeper