What to know about the first March Madness in two years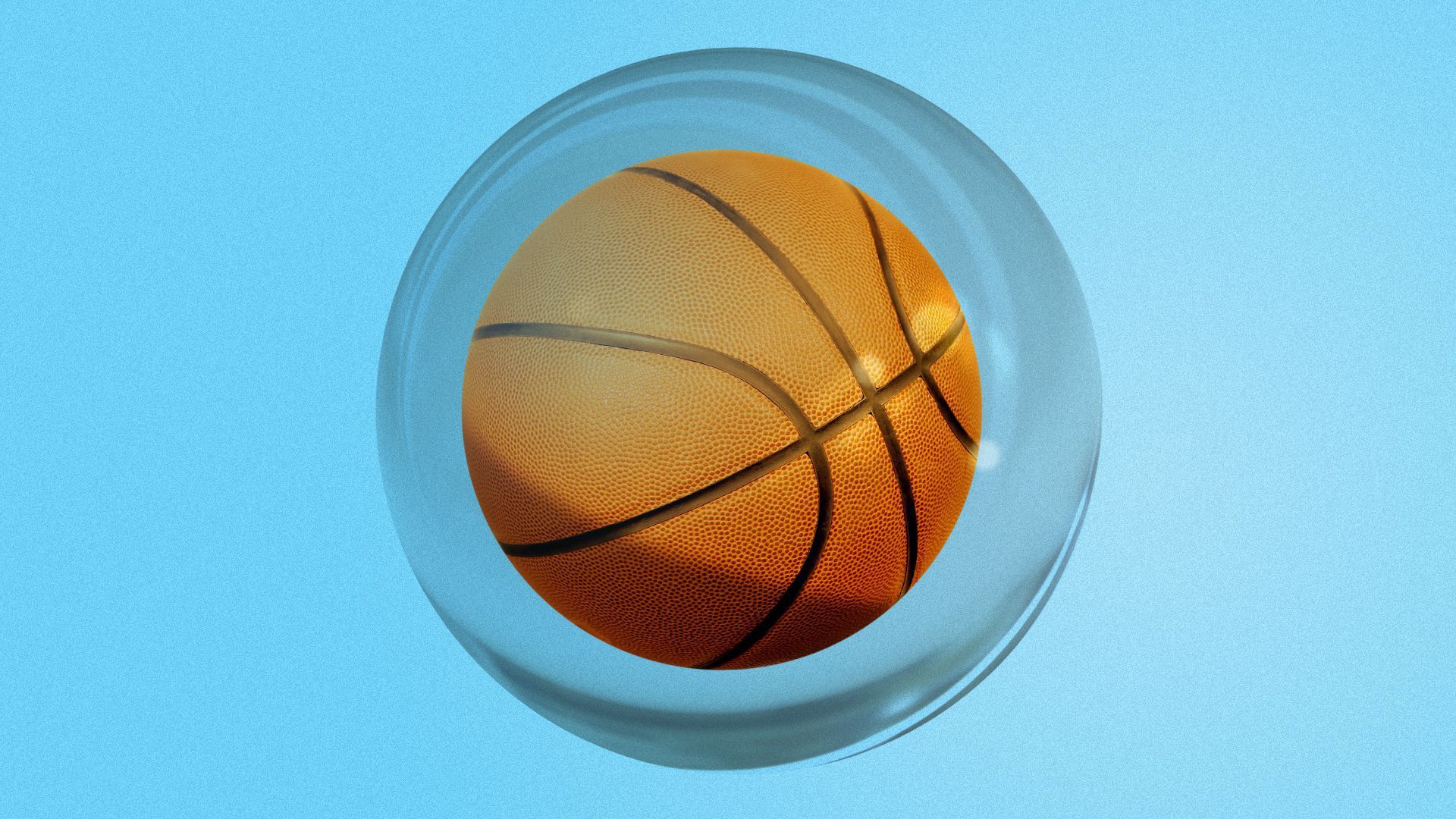 Nearly two years in the making, the Big Dance is finally returning from its pandemic-induced hiatus. Ladies and gentlemen, it's time to fill out your bracket.
Driving the news: 68 teams have been invited to the men's NCAA Tournament in Indianapolis — a bubbled basketball extravaganza unlike anything college sports has ever seen.
No. 1 seeds: Gonzaga, Baylor, Illinois, Michigan
Last four in: Michigan State, UCLA, Wichita State, Drake
First four out: Louisville, Colorado State, St. Louis, Ole Miss
Bids by conference: Big Ten (9), SEC (6), Big 12 (7), ACC (7), Pac-12 (5), Big East (4), American (2), Atlantic 10 (2), West Coast (2), Missouri Valley (2), Mountain West (2), 20 conferences (1)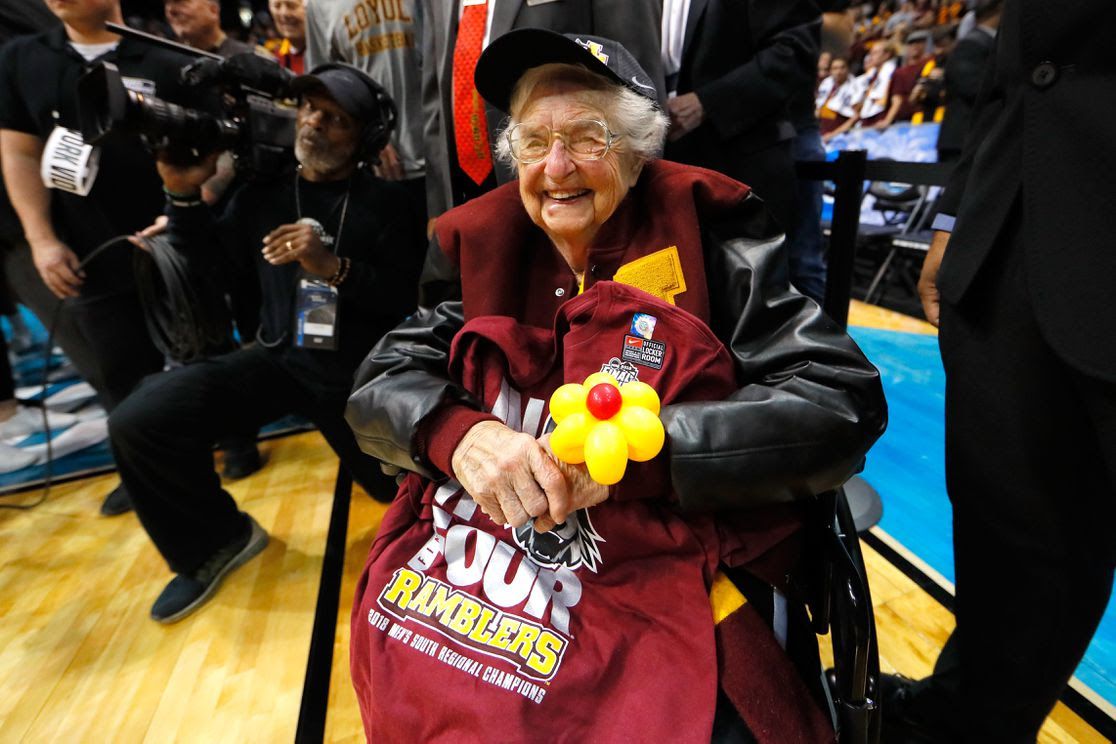 Best matchups:
No. 11 Michigan State vs. No. 11 UCLA: The Spartans and Bruins will play in Purdue's Mackey Arena to conclude Thursday night' play-in games. Safe to say this is one of the best "First Four" matchups ever.
No. 5 Villanova vs. No. 12 Winthrop: This will be a popular upset pick — for good reason. The Wildcats are without star point guard Colin Gillespie and the Eagles are an impressive 23-1.
No. 8 Loyola Chicago vs. No. 9 Georgia Tech: The Ramblers have the nation's best defensive rating, while the Yellow Jackets have lots of momentum after winning the ACC Tournament.
No. 12 UCSB vs. No. 5 Creighton: The Gauchos are one of the most talented mid-majors, and the Blue Jays may still be licking their wounds after losing big to Georgetown in the Big East title game.
No. 13 Ohio vs. No. 4 Virginia: The Bobcats have a stud point guard and nearly beat Illinois. Meanwhile, the Cavaliers won't arrive in Indy until Friday, with most of the roster in quarantine.
By the numbers:
6 shades of orange: Six teams in the Midwest Region have orange as their primary color: No. 1 Illinois, No. 4 Oklahoma State, No. 5 Tennessee, No. 7 Clemson, No. 11 Syracuse and No. 12 Oregon State.
4 top-two seeds: The Big Ten has a pair of No. 1 seeds (Illinois, Michigan) and No. 2 seeds (Ohio State, Iowa), marking the first time a conference has ever earned four top-two seeds.
72-68: No. 9 seeds are 72-68 (.514) all-time against No. 8 seeds in the Round of 64, the only lower seed with a winning record. By comparison, No. 10 seeds are just 55-85 (.393) against No. 7 seeds.
44 schools: With Hartford and Grand Canyon making their debuts, there are now just 44 Division I programs (out of 357) that have never gone dancing.
3rd coach: Iona's Rick Pitino is the third coach to lead five programs to the tournament, joining Lon Kruger and Tubby Smith.
Official seed list
1–10: 1. Gonzaga, 2. Baylor, 3. Illinois, 4. Michigan, 5. Alabama, 6. Ohio State, 7. Iowa, 8. Houston, 9. Arkansas, 10. West Virginia
11–20: 11. Texas, 12. Kansas, 13. FSU, 14. Purdue, 15. Oklahoma State, 16. Virginia, 17. Creighton, 18. Villanova, 19. Tennessee, 20. Colorado
21–30: 21. USC, 22. Texas Tech, 23. BYU, 24. San Diego State, 25. Oregon, 26. UConn, 27. Clemson, 28. Florida, 29. LSU, 30. Loyola Chicago
31–40: 31. UNC, 32. Oklahoma, 33. Missouri, 34. Georgia Tech, 35. Wisconsin, 36. Maryland, 37. Virginia Tech, 38. VCU, 39. St. Bonaventure, 40. Rutgers
41–50: 41. Syracuse, 42. Utah State, 43. Michigan State, 44. UCLA, 45. Wichita State, 46. Oregon State, 47. Georgetown, 48. Drake, 49. Winthrop, 50. UC Santa Barbara
51–60: 51. Ohio, 52. North Texas, 53. Liberty, 54. UNC Greensboro, 55. Abilene Christian, 56. Morehead State, 57. Colgate, 58. Eastern Washington, 59. Grand Canyon, 60. Cleveland State
61–68: 61. Oral Roberts, 62. Iona, 63. Drexel, 64. Hartford, 65. Mount St. Mary's, 66. Texas Southern, 67. Norfolk State, 68. Appalachian State
Go deeper:
Go deeper