Updated Mar 15, 2021 -

World
European countries suspend AstraZeneca vaccinations amid reports of blood clots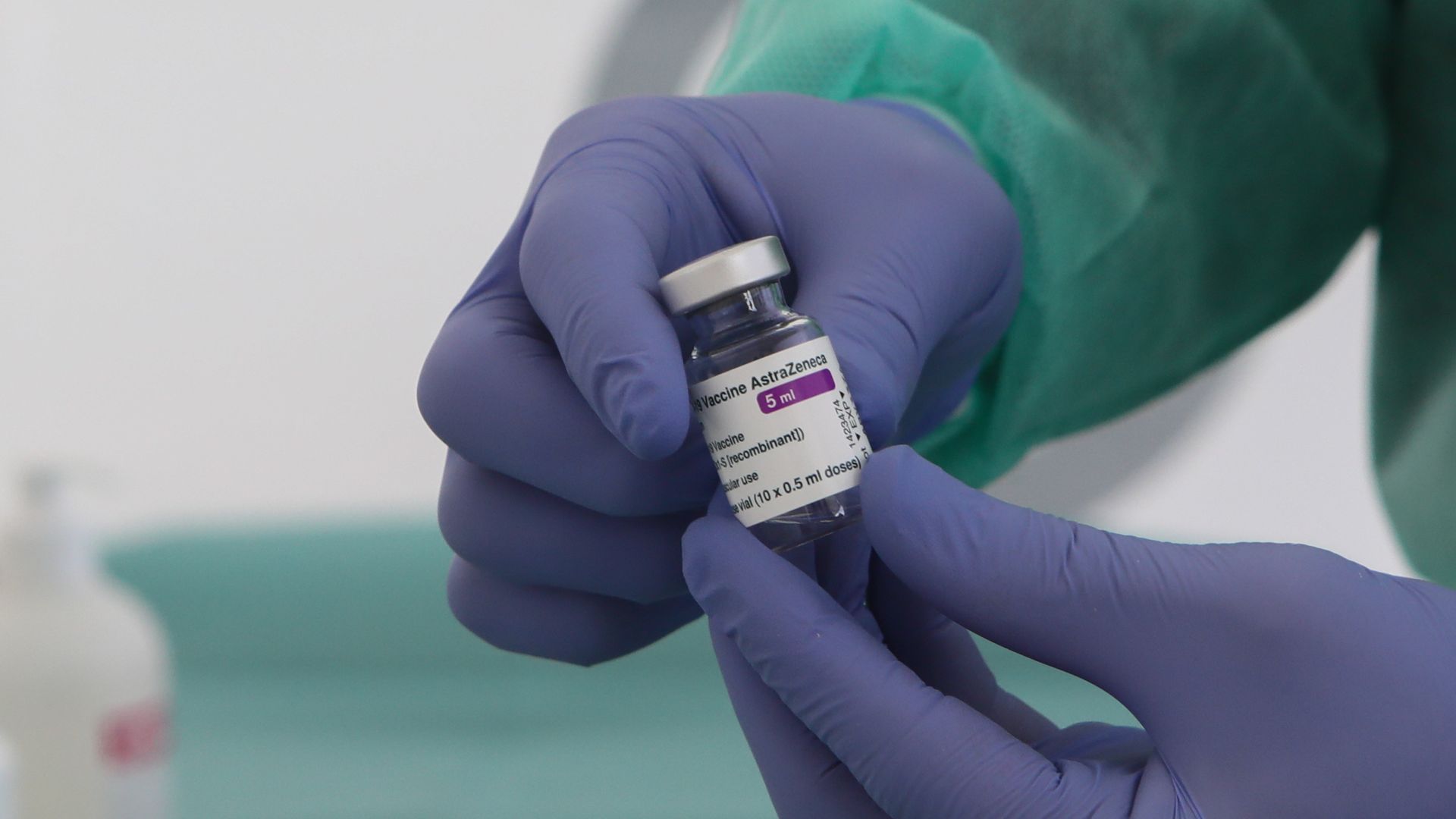 France, Germany, Italy and Spain on Monday became the latest countries to suspend use of the Oxford-AstraZeneca coronavirus vaccine as EU regulators investigate reports of blood clots in recipients, joining Denmark, Norway, the Netherlands, Ireland and several others.
The latest: The European Medicines Agency said in a statement it would carry out a" rigorous analysis of all the data related" to blood clots this week, but added: "While its investigation is ongoing, EMA currently remains of the view that the benefits of the AstraZeneca vaccine in preventing COVID-19, with its associated risk of hospitalisation and death, outweigh the risks of side effects."
The state of play: AstraZeneca has insisted that its vaccine is safe, and the World Health Organization has cautioned countries against suspending vaccinations. The countries said they were taking the steps as a precautionary measure.
What they're saying: AstraZeneca said in statement Sunday that there have been 15 cases of deep vein thrombosis and 22 cases of pulmonary embolism among the 17 million people vaccinated in the European Union and United Kingdom thus far.
"This is much lower than would be expected to occur naturally in a general population of this size and is similar across other licensed COVID-19 vaccines," the pharmaceutical company said.
"The nature of the pandemic has led to increased attention in individual cases and we are going beyond the standard practices for safety monitoring of licensed medicines in reporting vaccine events, to ensure public safety," AstraZeneca's chief medical officer Ann Taylor said.
A World Health Organization spokesperson said Monday: "As of today, there is no evidence that the incidents are caused by the vaccine and it is important that vaccination campaigns continue so that we can save lives and stem severe disease from the virus."
The big picture: AstraZeneca is one of four coronavirus vaccines that have received emergency authorization in the EU, in addition to Pfizer, Moderna and Johnson & Johnson. AstraZeneca has not yet applied for emergency authorization in the U.S., as it awaits data from a large clinical trial.
Go deeper