Border officials brief House Republicans on caring for migrants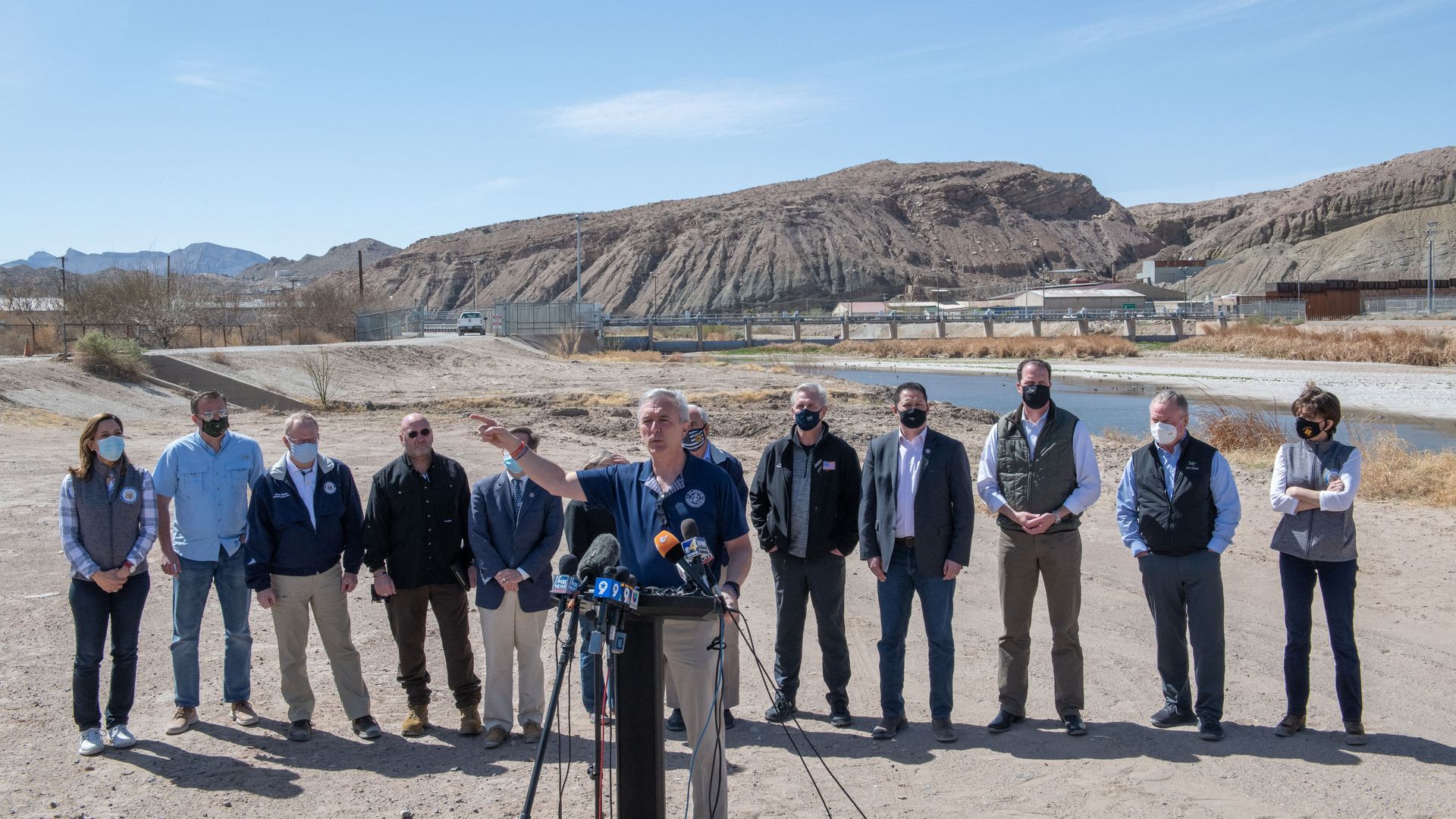 Border officials told House Republicans today they are having to pull agents from patrolling the border to process and care for the growing number of migrant children and families in their custody, according to two sources familiar with the briefing.
Why it matters: Thousands of children are now being held for days and the number of people illegally crossing the border continues to rise, so shelters for minors are rushing to find more space.
Officials at the El Paso Central Processing Center briefed 13 Republican congressional members, including House Minority Leader Kevin McCarthy and Homeland Security Committee Ranking Member John Katko, during their visit — which has been decried by some Democrats as a political stunt.
Between the lines: Border officials told members that 120 of the station's border patrol agents have been pulled from patrolling the border to help process migrants waiting to be transferred to detention centers or shelters, the sources said.
They've also had to pull from the same budget used for payroll and benefits to buy supplies for migrants.
Border officials expressed concern that the Biden administration would end the use of a public health order to quickly remove migrant adults and some families to Mexico — a Trump-era tool the Biden administration has continued to use except for unaccompanied minors.
What they're saying: McCarthy and others harshly criticized the Biden administration in a presser after the tour. "This trip has confirmed for me that there is indeed disorder at the border by executive order," Katko said.
Republican members also expressed concern that CBP was not testing migrants for coronavirus.
Go deeper