Asma al-Assad faces Syrian war crimes investigation in U.K.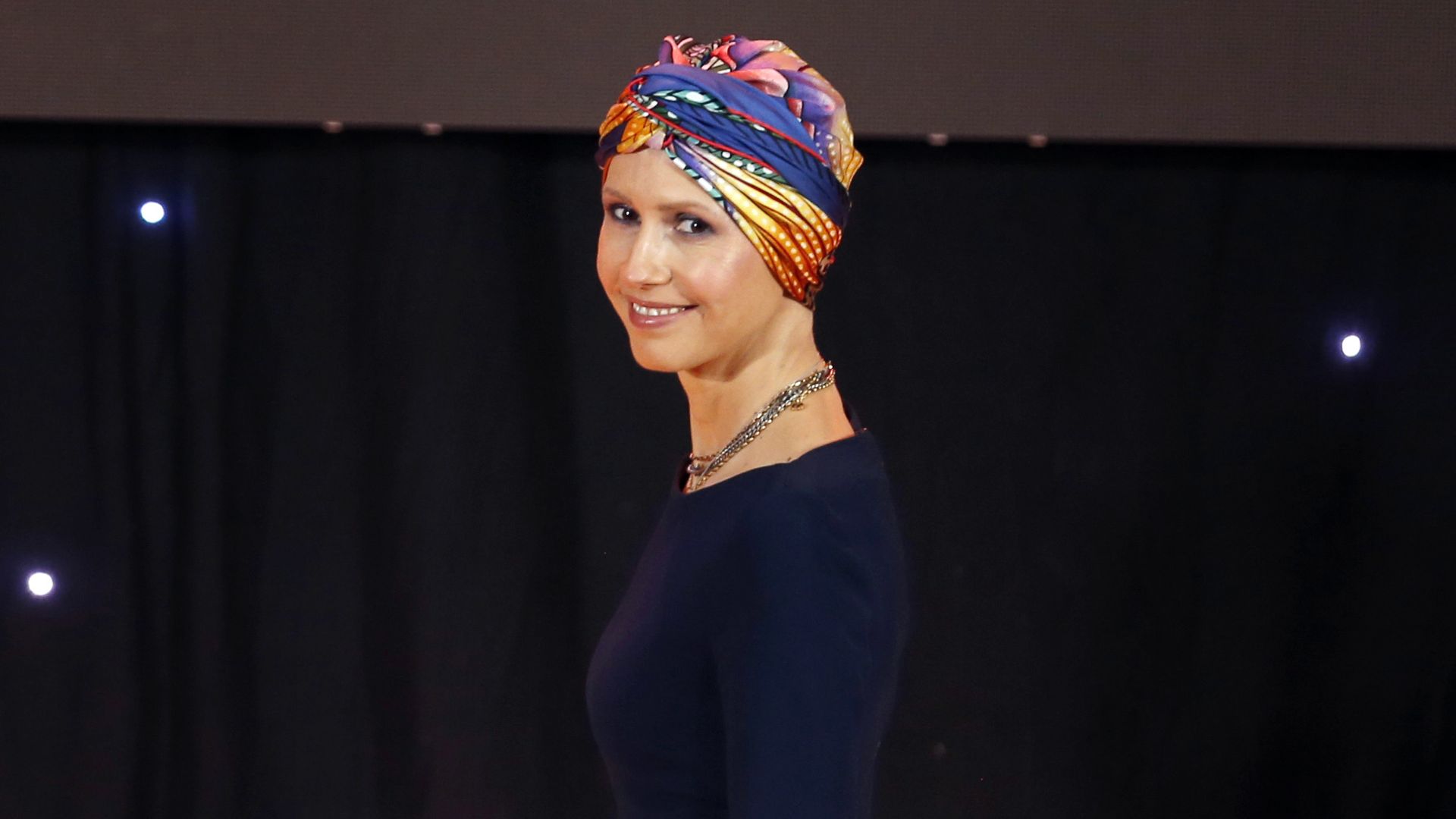 British police have opened a preliminary investigation into allegations that Asma al-Assad, the wife of Syrian dictator Bashar al-Assad, "incited and encouraged terrorist acts" in Syria, the Times of London first reported Sunday.
Why it matters: While it's unlikely she'd obey a court summons in the U.K. if prosecuted for war crimes, she could face loss of British citizenship if convicted. The news comes two days before the 10th anniversary of Syria's civil war.
Driving the news: Guernica 37 International Justice Chambers, a legal group that specializes in transnational litigation and human rights, said in a statement that it had submitted "two confidential filings and evidence" to London's Metropolitan Police War Crimes Unit on the 45-year-old Assad.
The group said it had spent "months" investigating allegations that the London-born Assad had "encouraged or incited acts of terrorism."
Guernica 37 said she's among a group of "influential actors" who've used a "propaganda campaign" and that the Syrian regime's "sophisticated propaganda and misinformation campaign" is "akin to that of genocide denial."
Given Assad is a British national "it is important that she faces prosecution if the evidence supports the allegation and not merely stripped of her citizenship," the group added.
What they're saying: The Metropolitan Police didn't immediately return Axios' request for comment but told Sky News that its War Crimes Unit, part of the Counter Terrorism Command, "received a referral" on July 31, 2020, "relating to the ongoing Syrian conflict."
"The referral is in the process of being assessed by officers from the War Crimes Unit," the statement added.
Of note: It's unclear precisely how many Syrians have died in the conflict, which began on March 15, 2011, following protests that were part of the Arab Spring uprising against oppressive regimes and low standards of living.
Go deeper