Ebola outbreak in Guinea may be linked to 2014 epidemic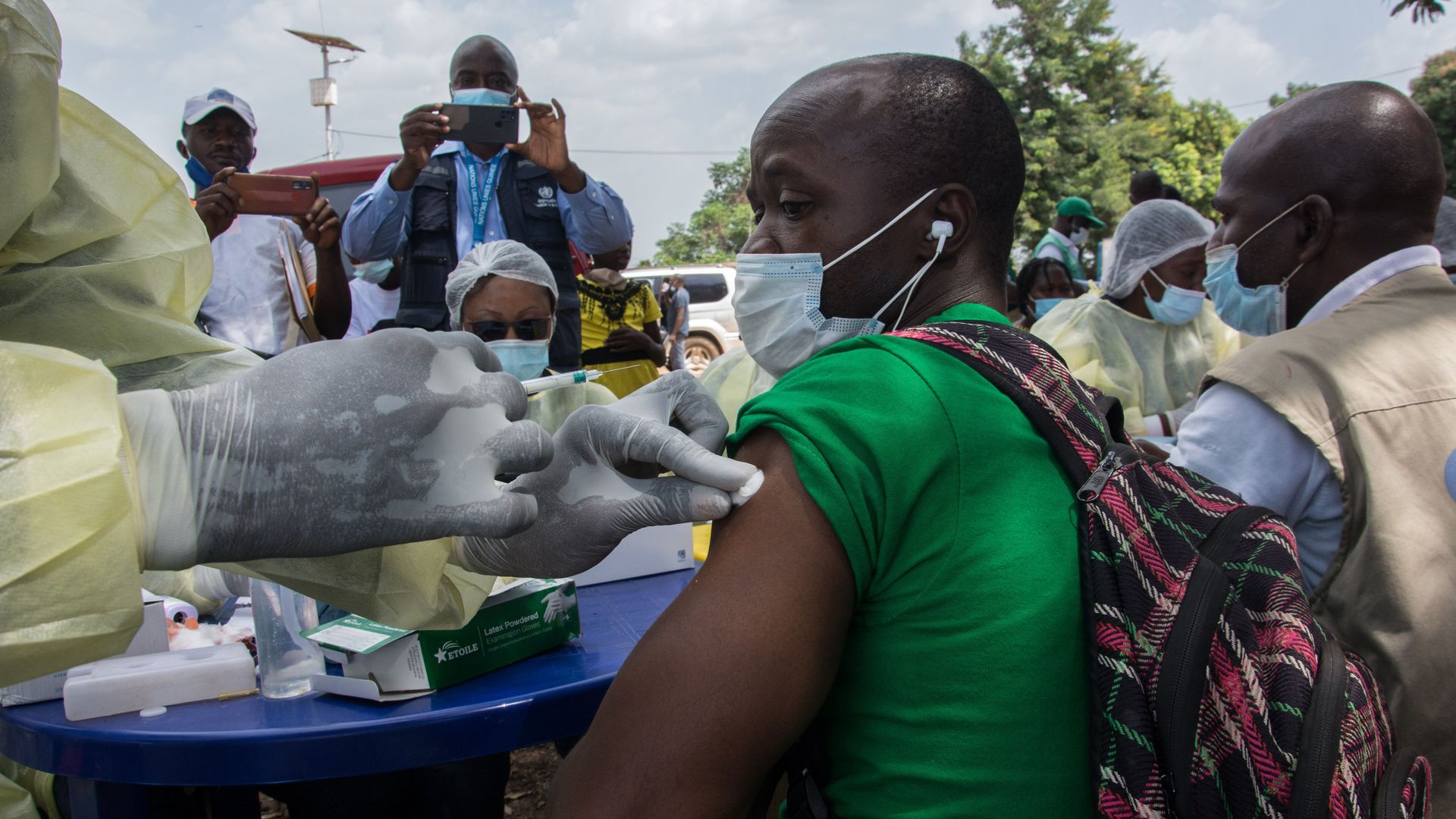 The virus driving the recent Ebola outbreak in Guinea is genetically similar to the virus that ravaged West Africa during the 2014 epidemic, World Health Organization emergencies chief Michael Ryan said at a press briefing on Friday, according to AP.
Why it matters: It suggests the current Ebola outbreak sickening people in Guinea may have been caused by a survivor of the epidemic that ended roughly five years ago.
Context: Guinea's Ministry of Health declared an Ebola epidemic after three people died from the virus and four others became infected in early February.
The Minister of Health of the Democratic Republic of the Congo also declared an Ebola outbreak last month, though it is unknown if its outbreak is tied to the 2014 epidemic.
What they're saying: Ryan said based on genetic sequencing data, the current outbreak in Guinea was unlikely to be linked to transmission from an animal, which is how most previous Ebola epidemics got started.
"[This] is much more likely to be linked to a persistence [of virus] or latency of infection in a human," Ryan said, adding that this would probably be the longest time a virus has persisted between outbreaks, according to AP.
"More studies are going to be needed," Ryan said.
The big picture: The Centers for Disease Control and Prevention announced in February travel restrictions on people coming to the U.S. from Guinea and the DRC.
The CDC stressed that the risk of Ebola to the United States "is extremely low."
Go deeper