Manhattan District Attorney Cy Vance will not run for re-election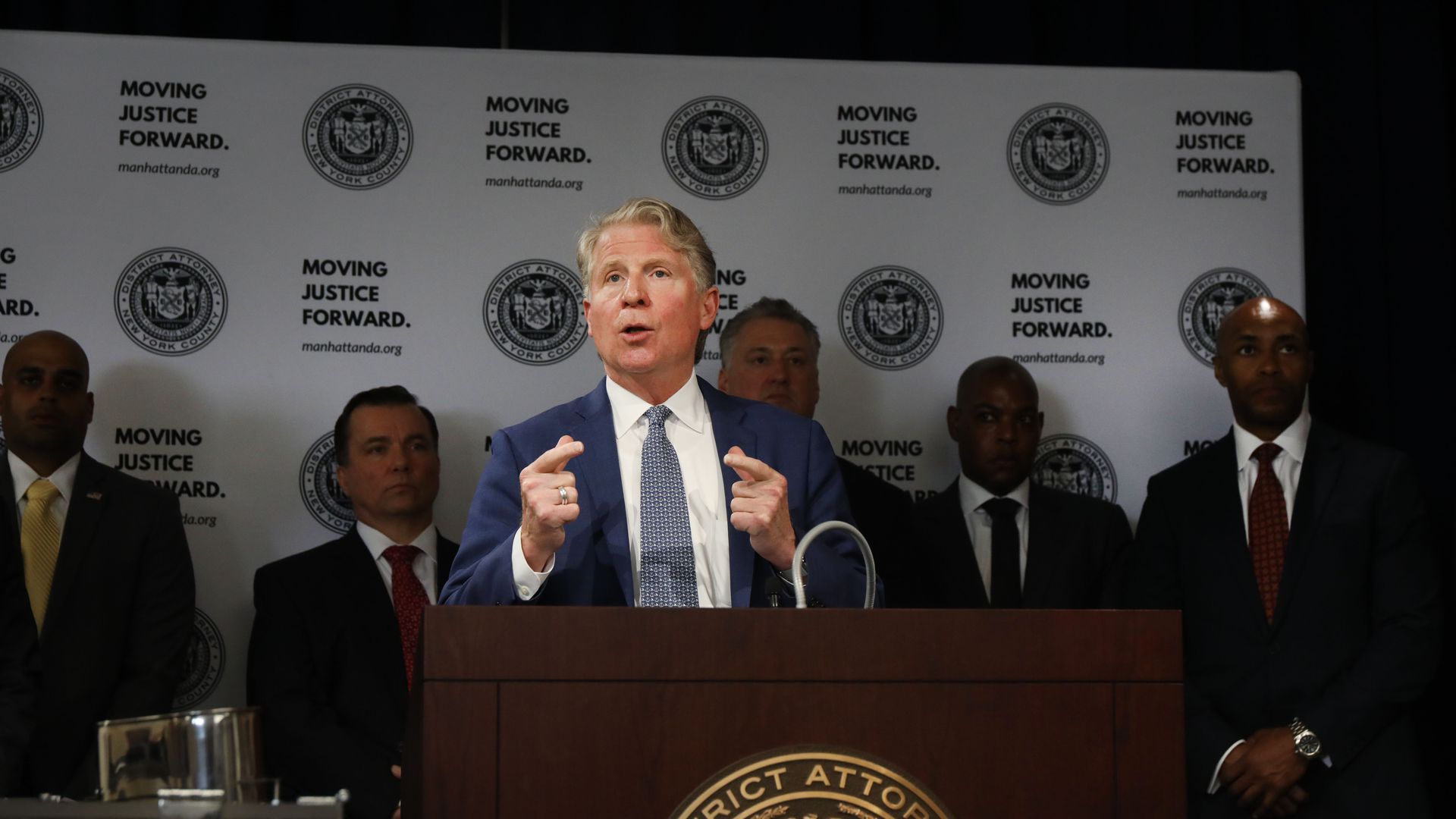 Manhattan District Attorney Cyrus Vance will not run for a fourth term and plans to leave office on Dec. 31, he told the New Yorker's Jane Mayer in a wide-ranging interview published Friday.
Why it matters: It leaves one of the country's most high-profile state prosecutors with just nine months to make a charging decision in the biggest case of his career — a criminal investigation of former President Trump and his business empire.
If the Manhattan DA's grand jury probe does ultimately bring charges against Trump, it is unlikely that Vance would preside over the former president's trial.
Vance's investigation began after federal prosecutors declined to pursue charges against Trump for hush money payments paid to porn star Stormy Daniels during the 2016 campaign, but has since expanded to potential bank, tax and insurance fraud by the Trump Organization.
What they're saying: "There's nothing worse than a politician who doesn't know when to leave," the 66-year-old Vance told Mayer about his decision to retire.
On Trump, who has denied wrongdoing and accused the DA and other prosecutors of politically motivated "witch hunts," Vance said: "When you have all the power we have as prosecutors, it can't be leveled against people for political purposes."
"We've prosecuted Republicans and Democrats, and we've investigated and not prosecuted Republicans and Democrats. It's got to be based on the facts."
Driving the news: Sources tell Mayer that the DA's office, which recently obtained millions of pages of Trump's financial documents after a Supreme Court ruling ended a long-running subpoena battle, has been ramping up its investigation as of late.
The change came soon after Vance brought on Mark Pomerantz, a prominent former federal prosecutor in New York, and hired a top forensic accounting firm "capable of crunching vast amounts of financial data," according to the New Yorker.
One source told Mayer that the decision to hire Pomerantz, who is best known for prosecuting mobsters, was made partly "to scare the shit out of people."
The bottom line: "If the case proceeds, some have argued, it won't only be Trump on trial but the justice system itself," Mayer writes.
Go deeper