Rubio sides with Alabama warehouse workers in Amazon union battle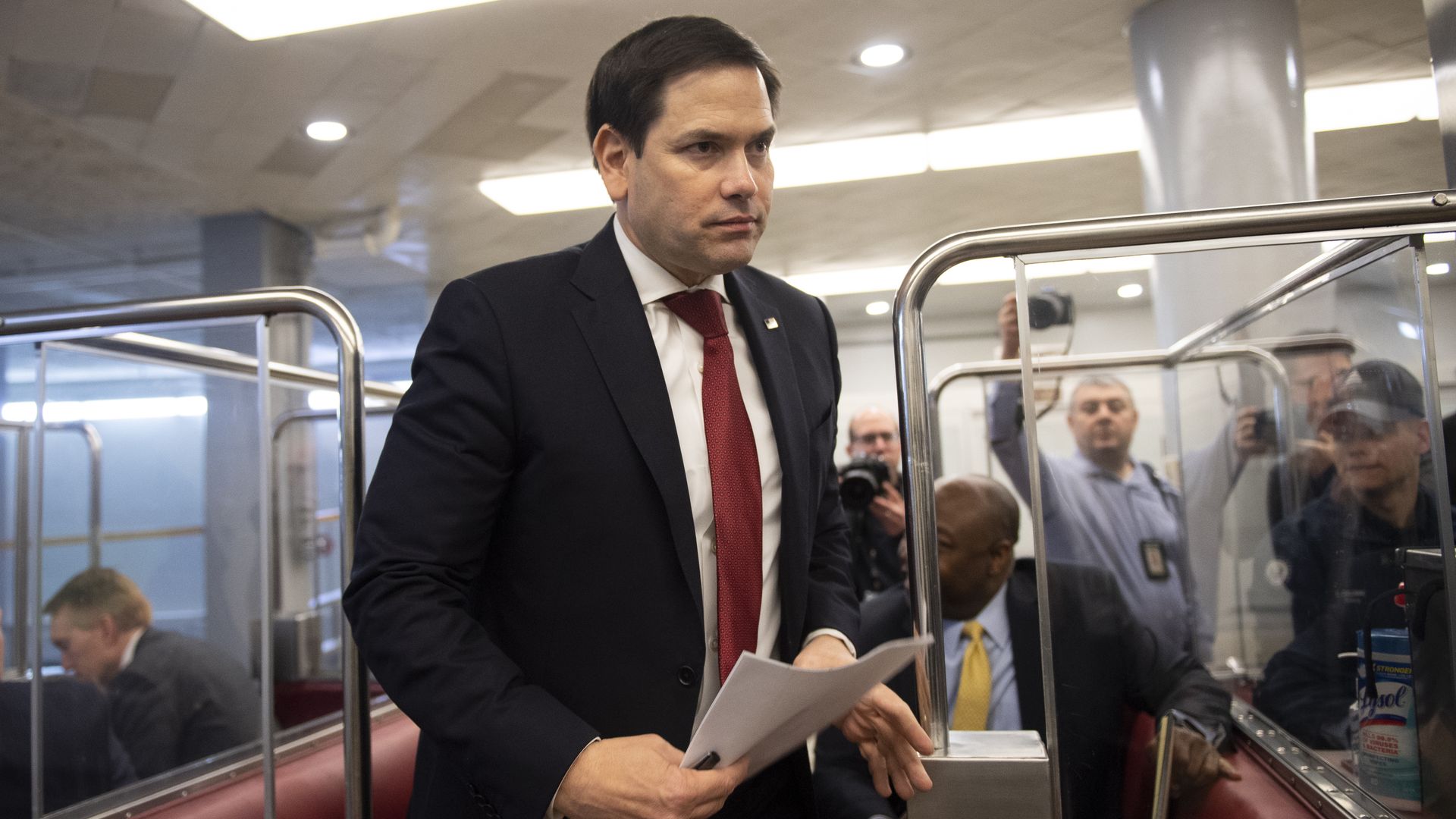 Escalating a push by ambitious Republicans to spotlight American workers, Sen. Marco Rubio today will side with the union in a high-stakes organizing campaign at an Amazon facility outside Birmingham, Ala.
Driving the news: "[T]he days of conservatives being taken for granted by the business community are over," Rubio writes in a USA Today op-ed posting this morning. "I stand with [workers] at Amazon's Bessemer warehouse."
Rubio writes that one of his "earliest political memories was marching the picket line with my dad in a Culinary Workers Union strike when he worked as a hotel bartender."
"[T]he lesson I took from it — all workers deserve respect — has stuck with me all throughout my career," Rubio writes.
"Our laws should help build more productive relationships between labor and businesses, the vast majority of which treat their employees with dignity and want to work cooperatively with them."
The big picture: President Biden, though he didn't name Amazon specifically, also expressed support for the Alabama union vote in a video posted to Twitter earlier this month — a move widely celebrated by union activists.
Biden pledged on the campaign trail to be "the most pro-union president you've ever seen."
Go deeper