Jailed Kremlin critic Alexei Navalny taken to undisclosed location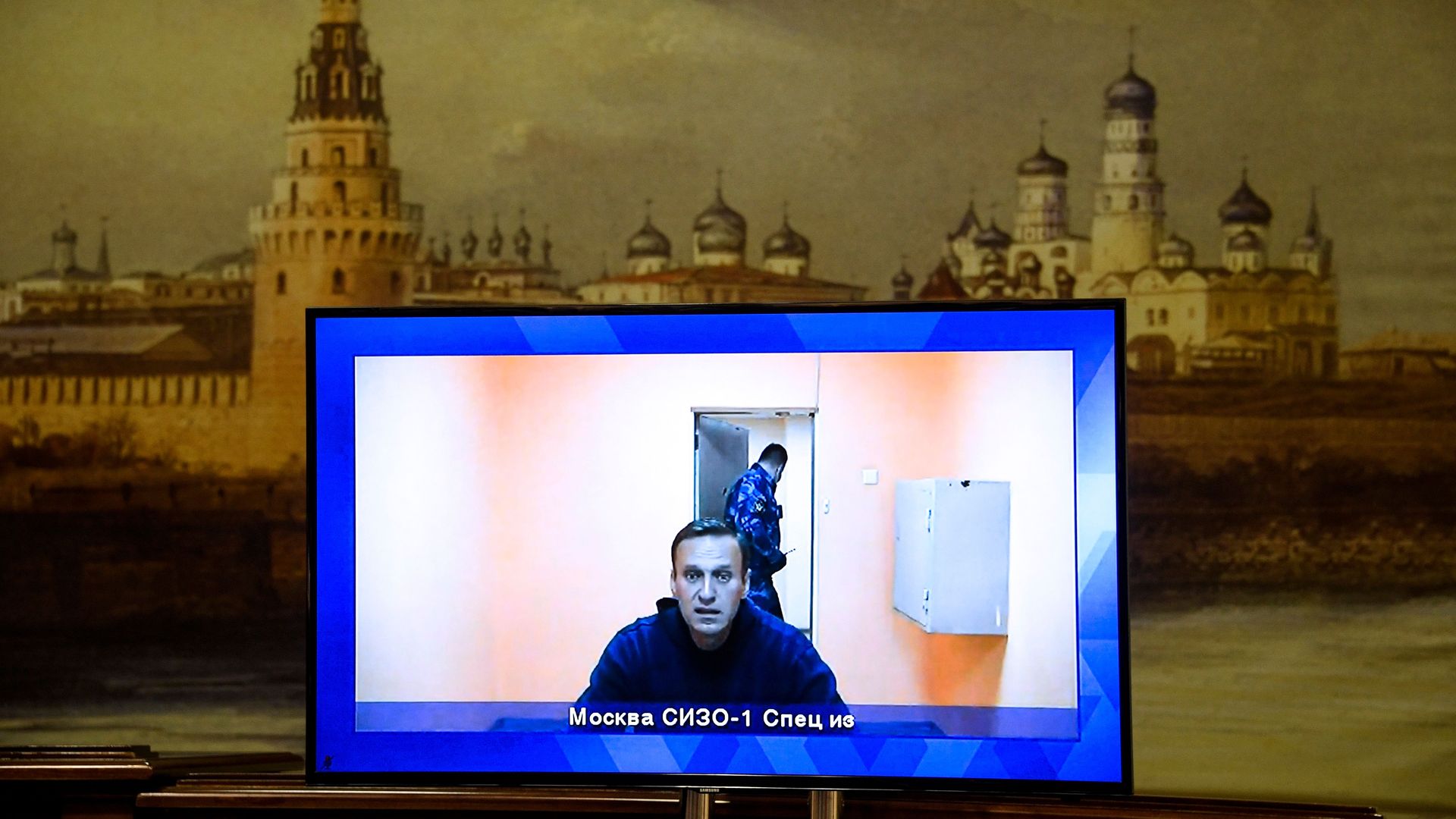 Lawyers for jailed Russian opposition leader Alexei Navalny said Friday he has been removed from the detention center where he was quarantining before transfer to a penal colony, and that prison officials refuse to say where he is.
Why it matters: The U.S. and European Union have demanded Navalny's release and sanctioned Russian officials for his poisoning in August with the nerve agent Novichok, a calling card of the Russian security services.
Navalny, an anti-corruption activist often described as "the man Putin fears most," was sentenced to 2.5 years in prison in February for violating parole while recovering from the assassination attempt in Germany.
Prison authorities said earlier this week that they would only tell Navalny's family where he was being transferred, but Navalny's lawyers say the family has not yet been informed, per The Moscow Times.
Go deeper