Cuomo again refuses to resign despite mounting pressure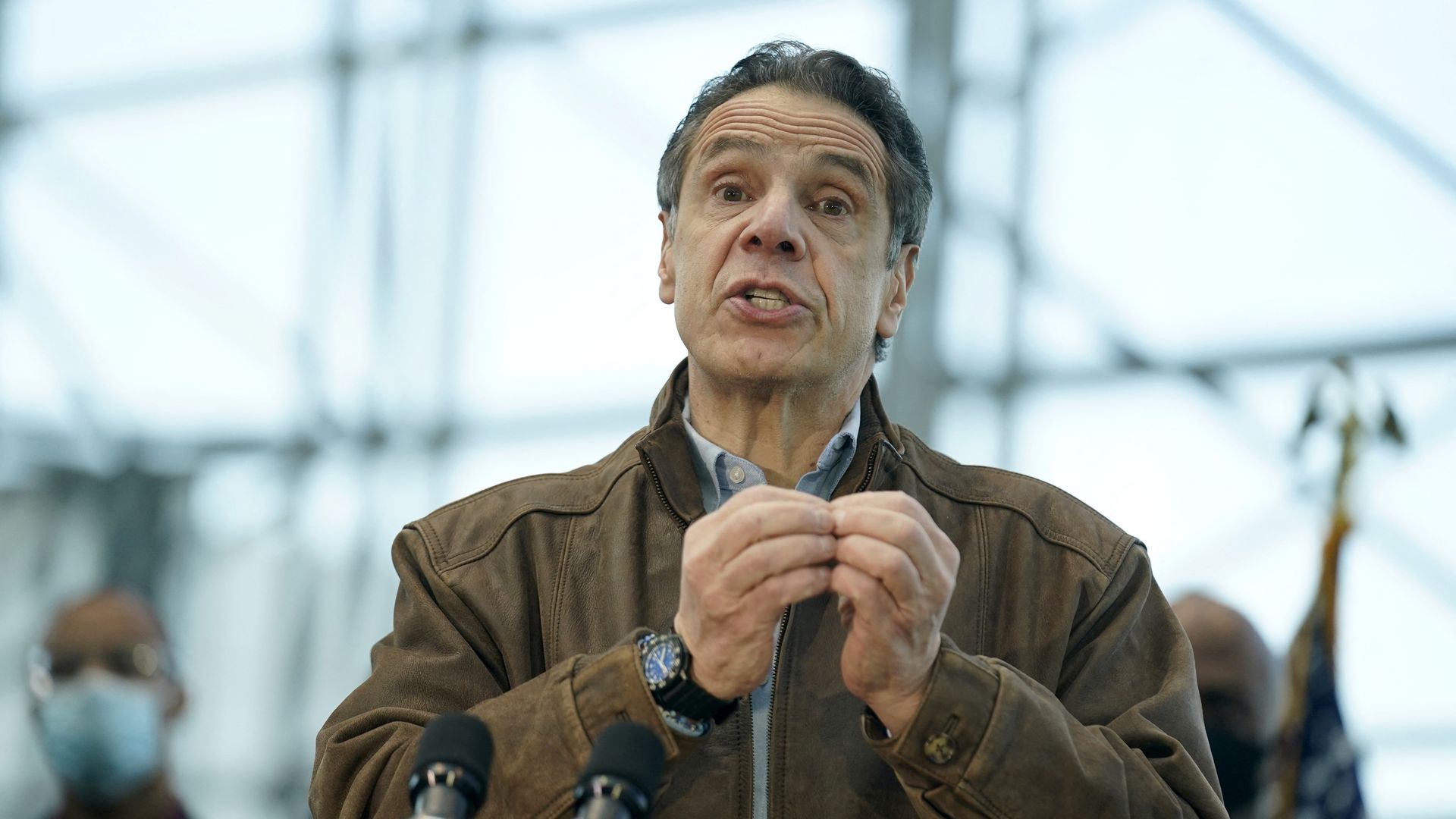 New York Gov. Andrew Cuomo reiterated on Friday that he would not resign, as pressure mounted from state and congressional Democrats in the wake of a sixth sexual harassment allegation.
What they're saying: "I did not do what has been alleged. Period," Cuomo said, stressing that New Yorkers and politicians calling for his resignation should wait for the results of the independent investigation overseen by the New York attorney general.
"I won't speculate about people's possible motives, but I can tell you, as a former attorney general who has gone through this situation many times, there are often many motivations for making an allegation," he continued.
"How do you come to a conclusion before the facts?" Cuomo said when asked about the Democrats who called for his resignation on Friday. "I was attorney general ... A lot of people allege a lot of things, for a lot of reasons."
Driving the news: Cuomo's statement came after 12 House Democrats from New York — including the chairs of the powerful Oversight Committee and Judiciary Committee — issued statements within hours of each other Friday morning and early afternoon calling for Cuomo to resign.
Why it matters: By Friday evening, all congressional Democrats from New York had called for the governor to resign or said if Cuomo cannot continue to govern effectively, he should step down:
The big picture: The calls come one day after New York City Mayor Bill de Blasio and 59 New York state lawmakers demanded Cuomo resign.
New York State Assembly Speaker Carl Heastie has authorized an impeachment investigation into Cuomo. 47 state senators have said Cuomo should step aside, more than the 46 needed to convict the governor if he's impeached by the Assembly.
The governor is also facing an independent inquiry from the New York attorney general and a police inquiry in Albany.
Editor's note: This story has been updated to include additional statements calling on Cuomo to resign.
Go deeper