Biden to end Trump-era agreement between ICE and agency housing migrant children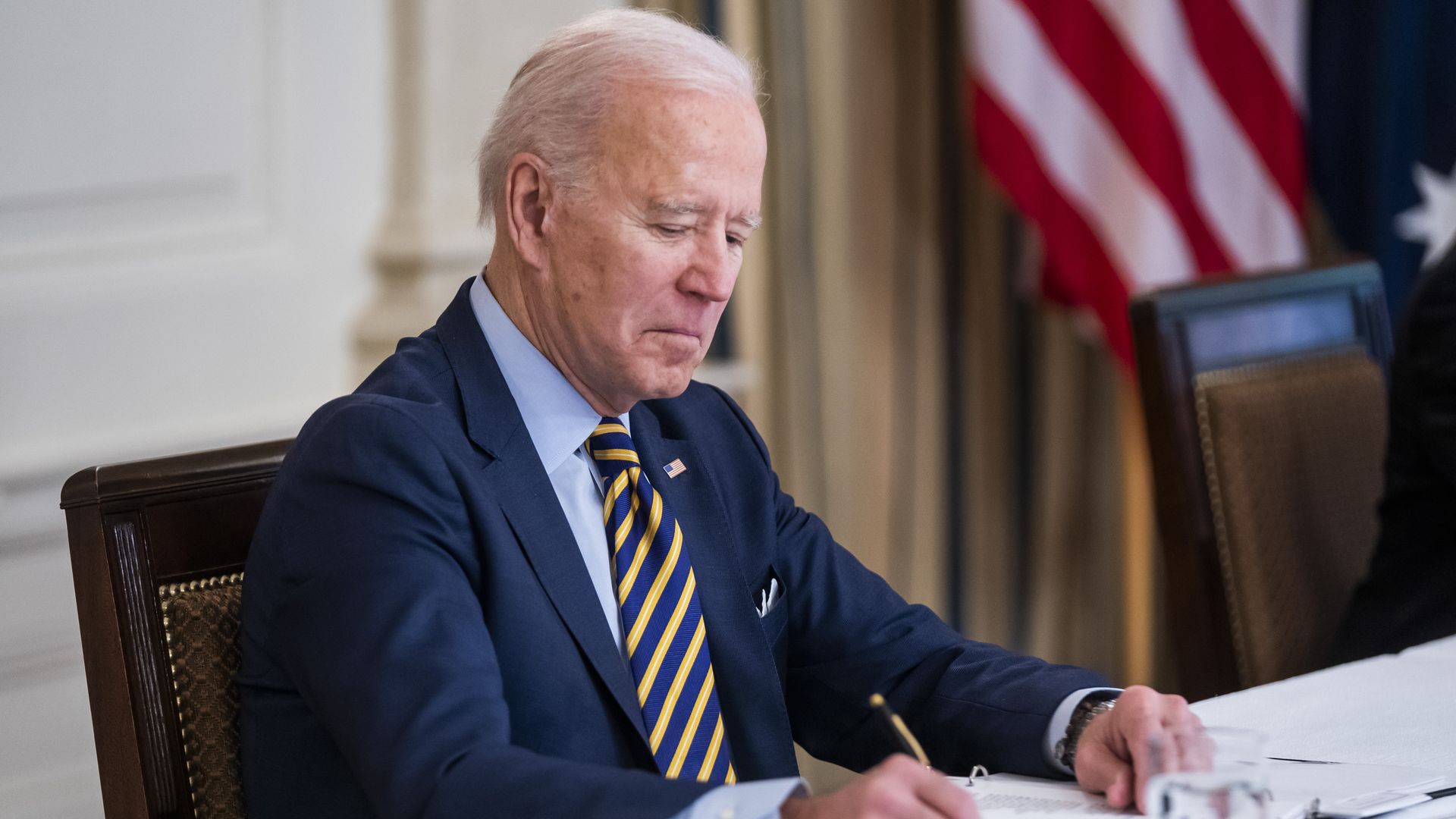 The Biden administration will prevent the Department of Health and Human Services (HHS) from sharing any information about families who accept migrant children with Immigration and Customs Enforcement (ICE), according to administration officials.
Why it matters: By terminating a 2018 legal agreement between HHS's Office of Refugee Resettlement and ICE, which is part of the Department of Homeland Security, the Biden administration hopes to encourage more sponsors to work with the government to accept unaccompanied minors apprehended at the border.
Moving those children out of HHS shelters and into sponsors' homes helps free up space, which is needed to process the surge of unaccompanied minors crossing the U.S.-Mexico border.
HHS has some 8,500 minors in custody, with an additional 3,500 still being held at border patrol stations, according to the Washington Post.
To alleviate strain on HHS shelters, CBP has eased COVID-19 protocols that were limiting the number of minors in a given facility, allowing them to fill up to full capacity. "We are aggressively adding hundreds of beds by the week," said an administration official.
The big picture: While most migrants are being turned away at the border to contain the spread of COVID-19, the Biden administration is allowing unaccompanied minors to enter the country.
How it works: Unaccompanied minors are supposed to be processed by Customs and Border Protection within 72 hours and transferred to HHS, which then works with the Office of Refugee Resettlement to find homes for the migrants with sponsors — giving preference to relatives of the unaccompanied minor.
Sponsors need to be vetted before they can accept the minors, including an interview process.
The average staying time for unaccompanied minors in HHS custody is now 37 days, according to an administration official.
Between the lines: In an effort to crack down on illegal immigration, the Trump administration formalized an agreement between HHS and DHS that required them to share information about families who were willing to host the unaccompanied minors.
But activists criticized the agreement, arguing that it discouraged sponsors from coming forward to accept an unaccompanied minor.
Go deeper