Ex-acting Defense Secretary Miller blames Trump's speech for Capitol riot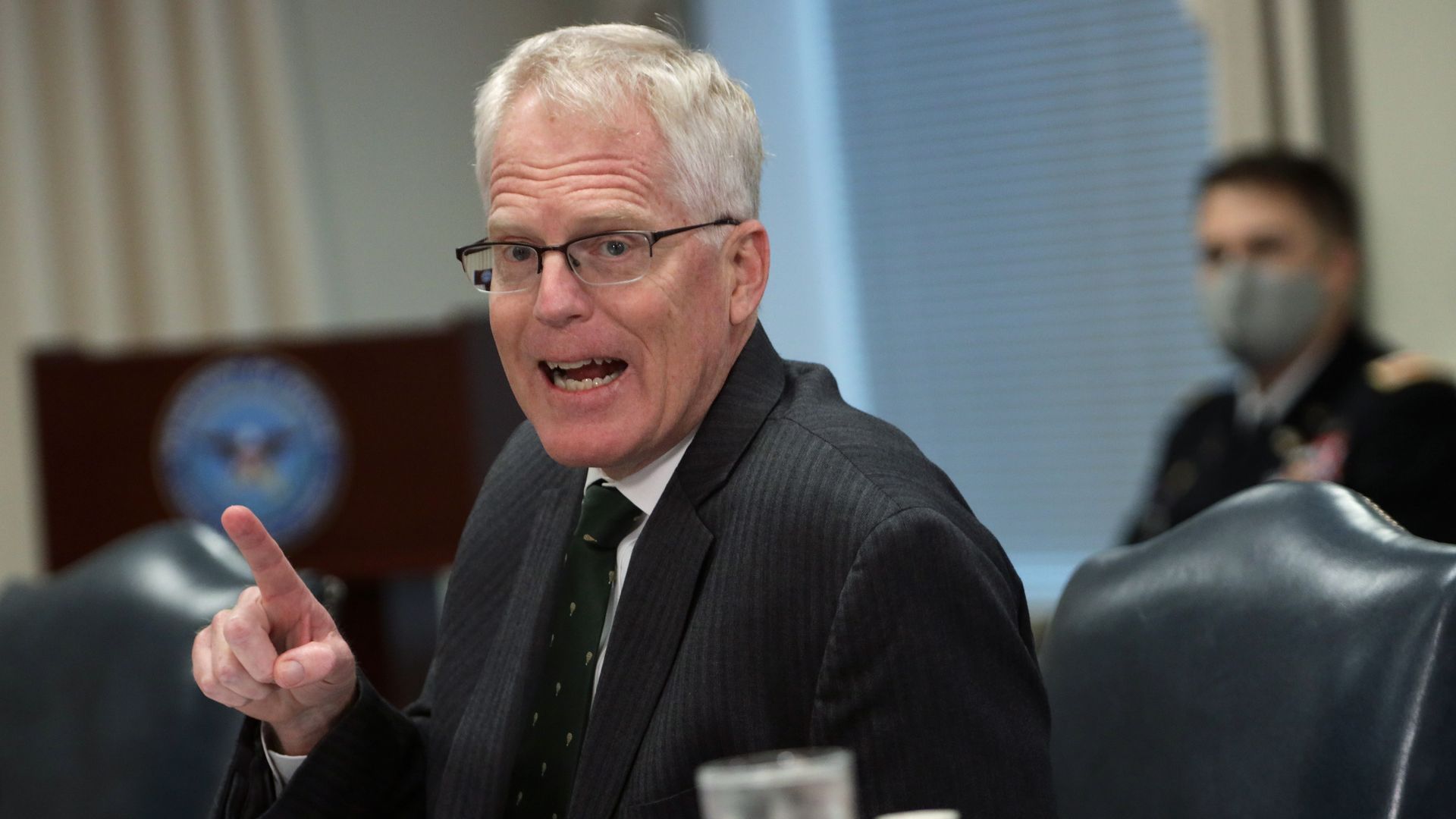 Former acting Secretary of Defense Chris Miller told "VICE on Showtime" that he believes former President Trump incited the mob that attacked the Capitol on Jan. 6 with his speech preceding the deadly riot.
Why it matters: Miller, who Trump appointed to lead the Pentagon after firing Mark Esper following the 2020 election, said, "it's pretty much definitive" that the riot, which left five people dead, would not have happened without the president's "Save America" rally speech.
Context: Before the riot, Trump and rally speakers repeated baseless claims that the election had been stolen.
The president told his supporters, "we're going to the Capitol" to give "weak" Republicans "the kind of pride and boldness that they need to take back our country."
On Jan. 6, Congress was certifying President Biden's victory.
What he's saying: "Would anybody have marched on the Capitol, and tried to overrun the Capitol, without the president's speech? I think it's pretty much definitive that wouldn't have happened," Miller told "VICE on Showtime" in an interview set to air Sunday at 8 p.m. ET.
"It seems cause-and-effect," Miller said, referring to Trump's speech before the riot. "The question is, did he know he was enraging people to do that? I don't know."
Miller said he did listen to Trump's speech and found some of the comments he made "concerning."
Of note: Miller said Trump did not speak to him on Jan. 6, even though Miller was ultimately in charge of the military's response.
Miller rejected criticism that he did not respond to the riot quick enough.
"It comes back to understanding how the military works — this isn't a video game..., it's not Black Ops Call of Duty," he said.
Miller described the political climate at the time of the riot as a "constant drumbeat" of "potential illegal, immoral, and unethical activities" that made him consider his "ethical, moral, and legal red lines."
He added that he would have stepped down if asked to do something he was uncomfortable with.
"I knew that I was not going to cross any of those lines, and if asked, I would resign," Miller said. "If it's antithetical to the Constitution or the Uniform Code of Military Justice, it's an illegal order and you don't follow it."
The big picture: The House of Representatives impeached Trump on charges of high crimes and misdemeanors over his actions on that day, though the Senate voted to acquit him last month.
Go deeper