"We've overdone it": McConnell likens Capitol security measures to Kabul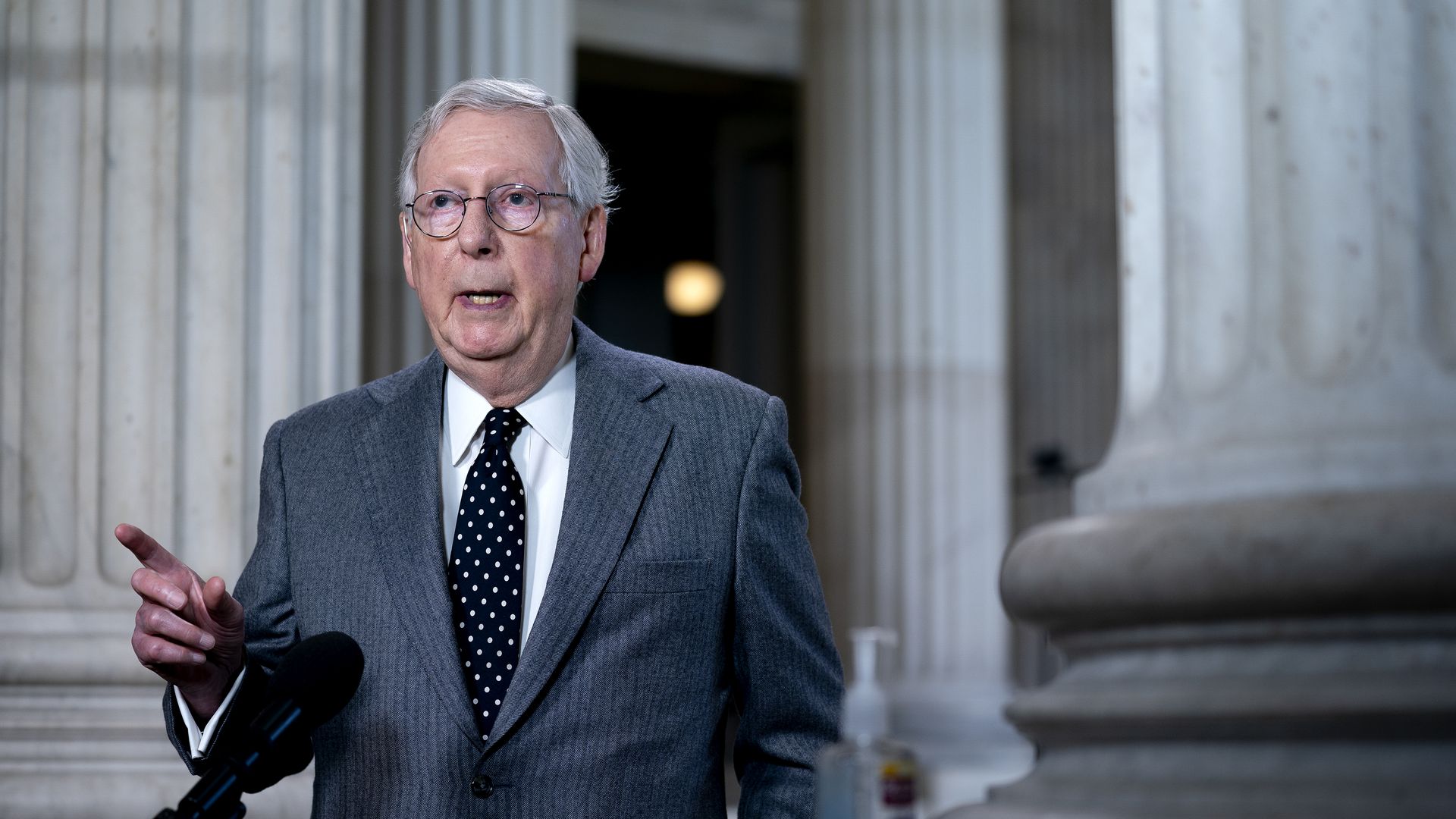 Senate Minority Leader Mitch McConnell told reporters the security presence in and around the U.S. Capitol was an overreaction on Wednesday.
Why it matters: The Capitol grounds have been surrounded by troops and tall fencing with razor wire since rioters stormed the building in January. McConnell joins a growing number of lawmakers who have decried the security measures, Bloomberg reports.
What he's saying: "I think we are way overreacting to the current need," McConnell said. "We've overdone it.
He said earlier Wednesday that he's "extremely uncomfortable with the fact that my constituents can't come to the Capitol," per Politico.
"It reminds me of my last visit to Kabul," he added, referring to the capital of Afghanistan. "It looks terrible to have our beacon of democracy surrounded by razor wire and National Guard troops."
The big picture: The National Guard remains deployed at the Capitol through at least May 23, but other lawmakers including Democrats have echoed McConnell's concerns.
Sen. Dick Durbin (D-Ill.), the second-highest-ranking Democrat in the upper chamber, called the security measures "unacceptable" on Tuesday, according to Bloomberg.
"Currently, 10-foot fences with razor wire on top of it," Durbin said. "It's just ghastly. It's an embarrassment. If there is a better way to protect us, I want to see it."
Go deeper