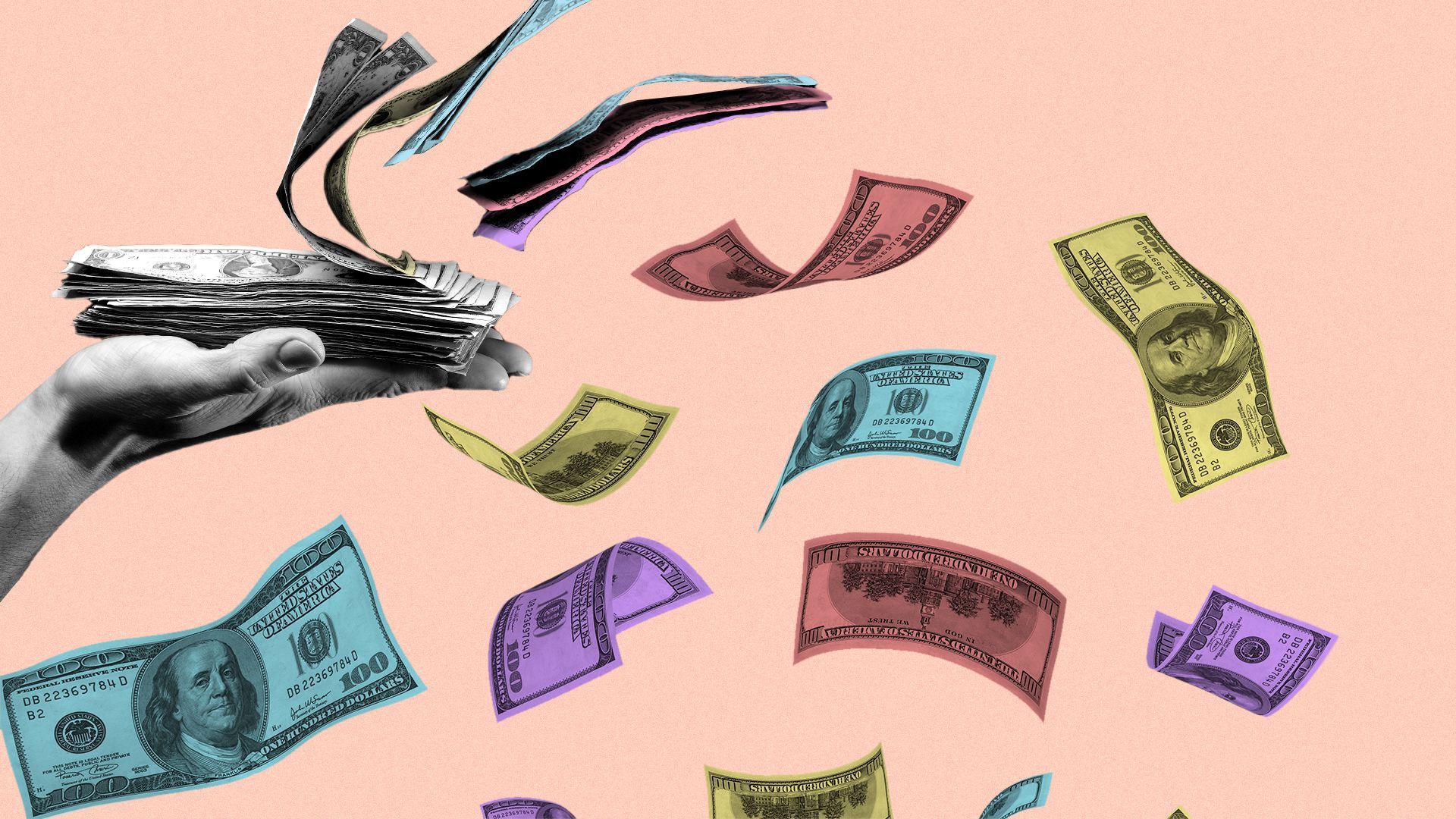 When people have more money, they're more generous to others.
Why it matters: The stimulus hasn't just seen the government giving money to the needy. It's helped increase the amount of money in the economy broadly, and that in turn has increased Americans' propensity to help each other out financially.
The big picture: Most of the stimulus money has been spent on corporations' goods and services, and is showing up as increased economic activity and increased profits. Some of it has been saved, and is showing up in increased asset prices. (Deutsche Bank, for example, expects $150 billion from the most recent stimulus to go directly into the stock market.)
Then there's another class of spending, which is money we generously give to others.
Americans have been generous when it comes to charitable giving, with the philanthropic response to the coronavirus pandemic alone reaching more than $20 billion. That's just the beginning, however.
Driving the news: Videogame platform Roblox went public yesterday at a valuation of roughly $40 billion; it makes its money by taking a 30% cut of the money that players spend buying games designed by creators they want to support.
Other "creator economy" platforms like Substack, OnlyFans, and Patreon are also booming. What they have in common is that people spend money on them less because they value the product they're buying, and more because they want to support the creator.
The market in digital interactions is growing fast. It is based on the idea that consumers like to be given the opportunity to support other people on the internet, just as they might tip their local barista.
A similar dynamic is helping to undergird the rise of NFTs, which isn't entirely ironic. People like the feeling of being able to pay the artists they want to support. When the proceeds from a newly-minted NFT don't go to the artist, as in the case of Jack Dorsey's first tweet or the burned Banksy print, a convention is emerging that they should be donated to charity.
What they're saying: Quips Storythings founder Matt Locke: "In the future, everyone will be famous for $15."
How it works: Insofar as excess money is spent on generosity, that can help to tame the inflationary impact of stimulus. While the amount of money being spent is going up, the number of people it can be spent on can grow just as quickly.
Go deeper