Workplace safety has fallen apart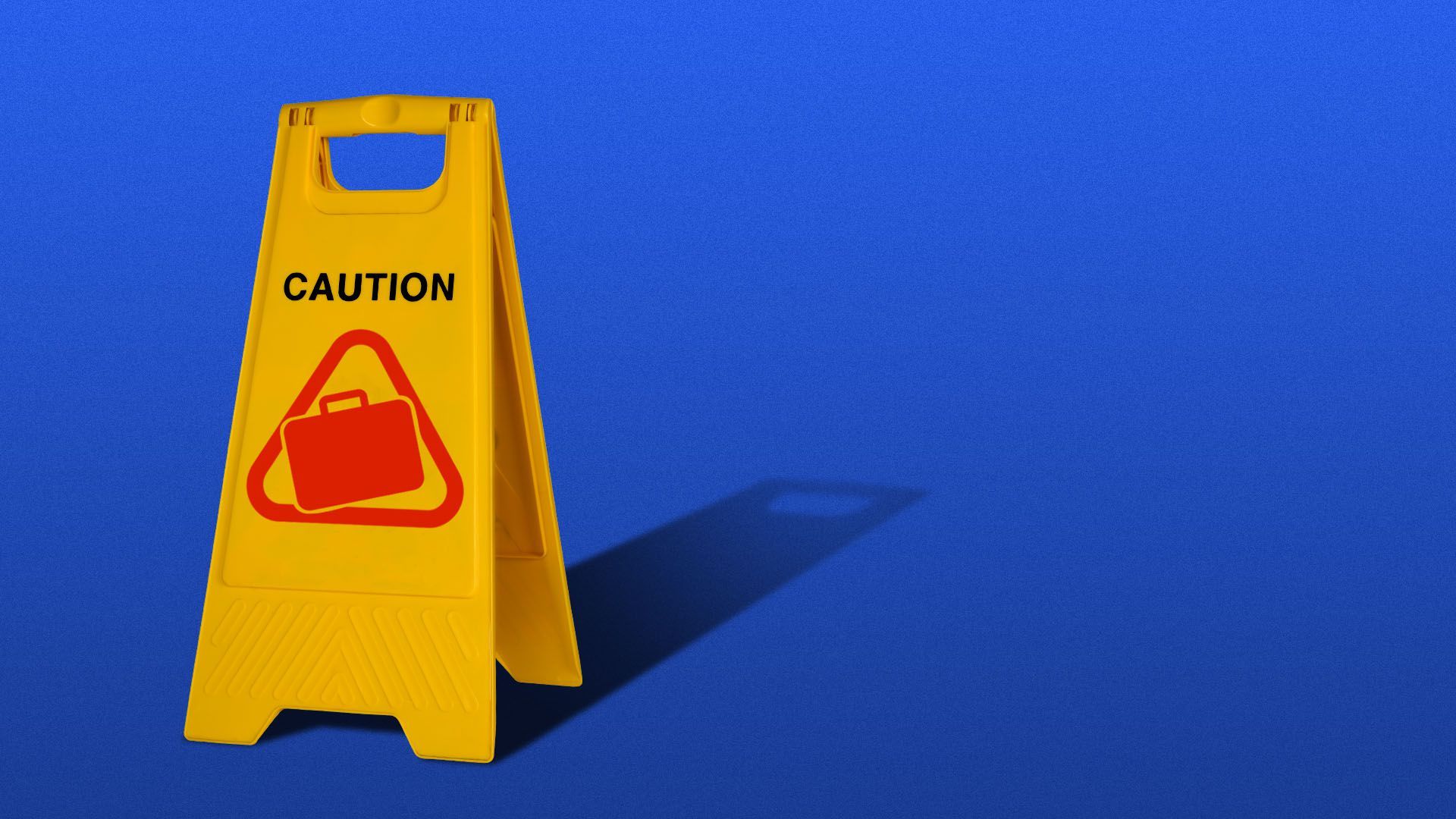 The pandemic was a major test of whether essential workplaces could keep their workers safe — and many of them failed.
Why it matters: The missteps of employers and the lack of oversight from federal agencies may have led to deaths across America.
Driving the news: The Wall Street Journal's Alexandra Berzon, Shalini Ramachandran, and Coulter Jones are out with a deep dive on the Occupational Safety and Health Administration, and its failings amid the pandemic.
The historically underfunded and understaffed OSHA was ill-equipped to handle a workplace hazard as far-reaching as the coronavirus pandemic, they write:
"The Wall Street Journal identified more than 1,000 worker deaths from Covid-19 that circumstances suggest were linked to workplace transmission of the virus but that were never investigated by an OSHA agency, as of early February."
The big picture: The workplace safety crisis is far from over.
Nearly 30% of workers still do not feel safe from contracting the virus at work, according to a new survey conducted by JUST Capital and Harris Poll, shared exclusively with Axios.
Part of the reason is that Americans are continuing to go to work even when they don't feel well because they don't want to lose their jobs in the middle of a recession.

20% of workers reported going to work when sick in the last year. And 67% of them said it was because their employers did not provide sick leave and they did not want to get fired.
Go deeper