More contagious variants make up half of NYC COVID cases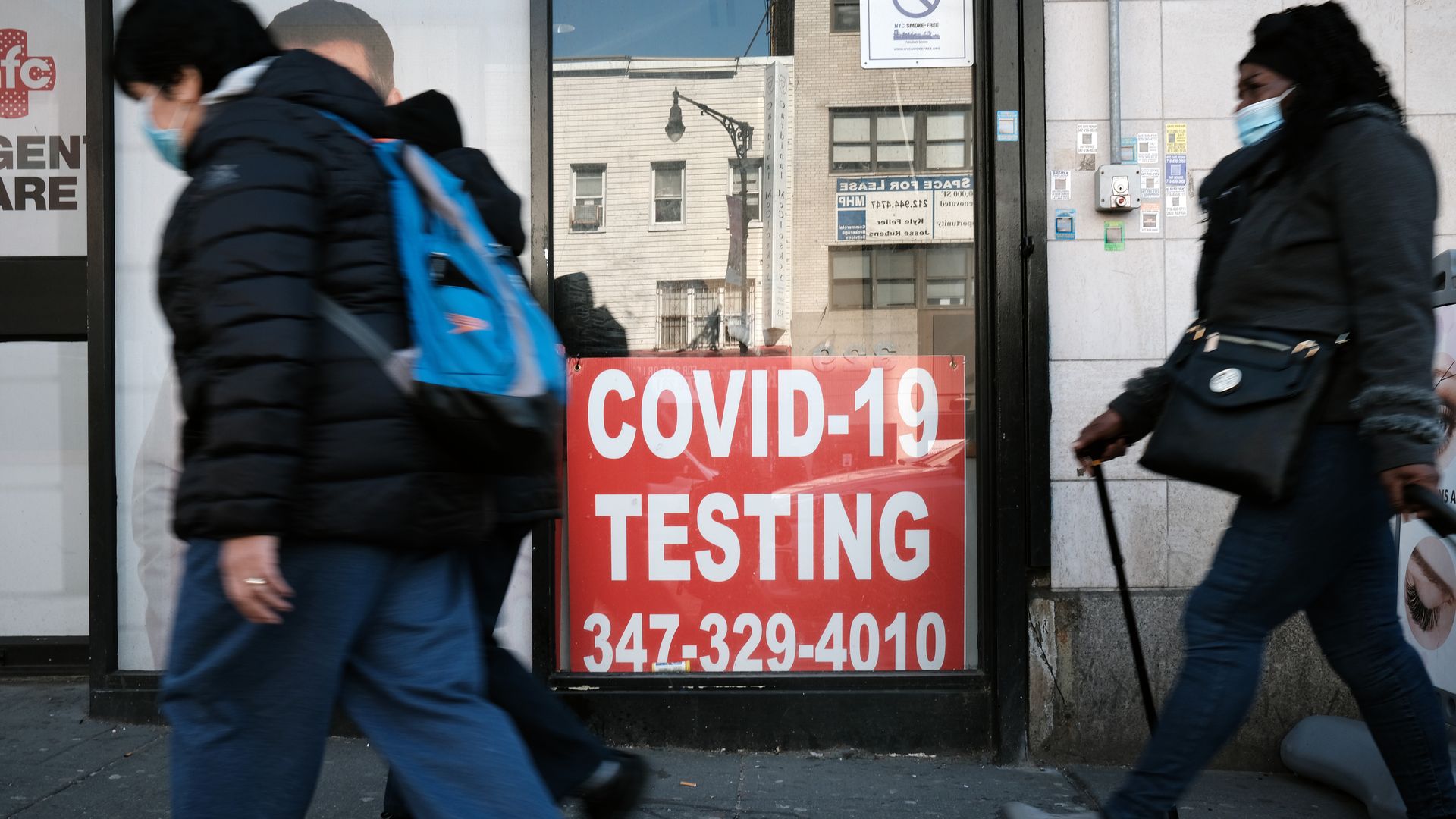 Two variants of the coronavirus that are possibly more infectious currently make up 51% of New York City's new coronavirus cases, health officials said Wednesday.
Why it matters: Jay Varma, a senior adviser to Mayor Bill de Blasio, said preliminary analysis suggests that the strain first discovered in the United Kingdom, B.1.1.7, and a new strain found in New York City, B.1.526, may spread more easily than other strains of the virus but are not more deadly.
What they're saying: "Unfortunately, we have found that the new variants of COVID-19 are continuing to spread," Varma said.
He added that the best way to prevent the spread of the variants is to "keep doing what you're doing" by wearing masks, social distancing and receiving a vaccine when possible.
The big picture: Though New York City officials said the U.K. variant is not more deadly than older strains of the virus, scientists with the British government said in an assessment in February that it is "likely" more lethal.
A study published in MedRxiv last month estimated that cases of the U.K. variant may be doubling in the U.S. nearly every 10 days and could the dominant version of the virus in the country this month.
Go deeper