Tennessee to remove monument of KKK leader from state Capitol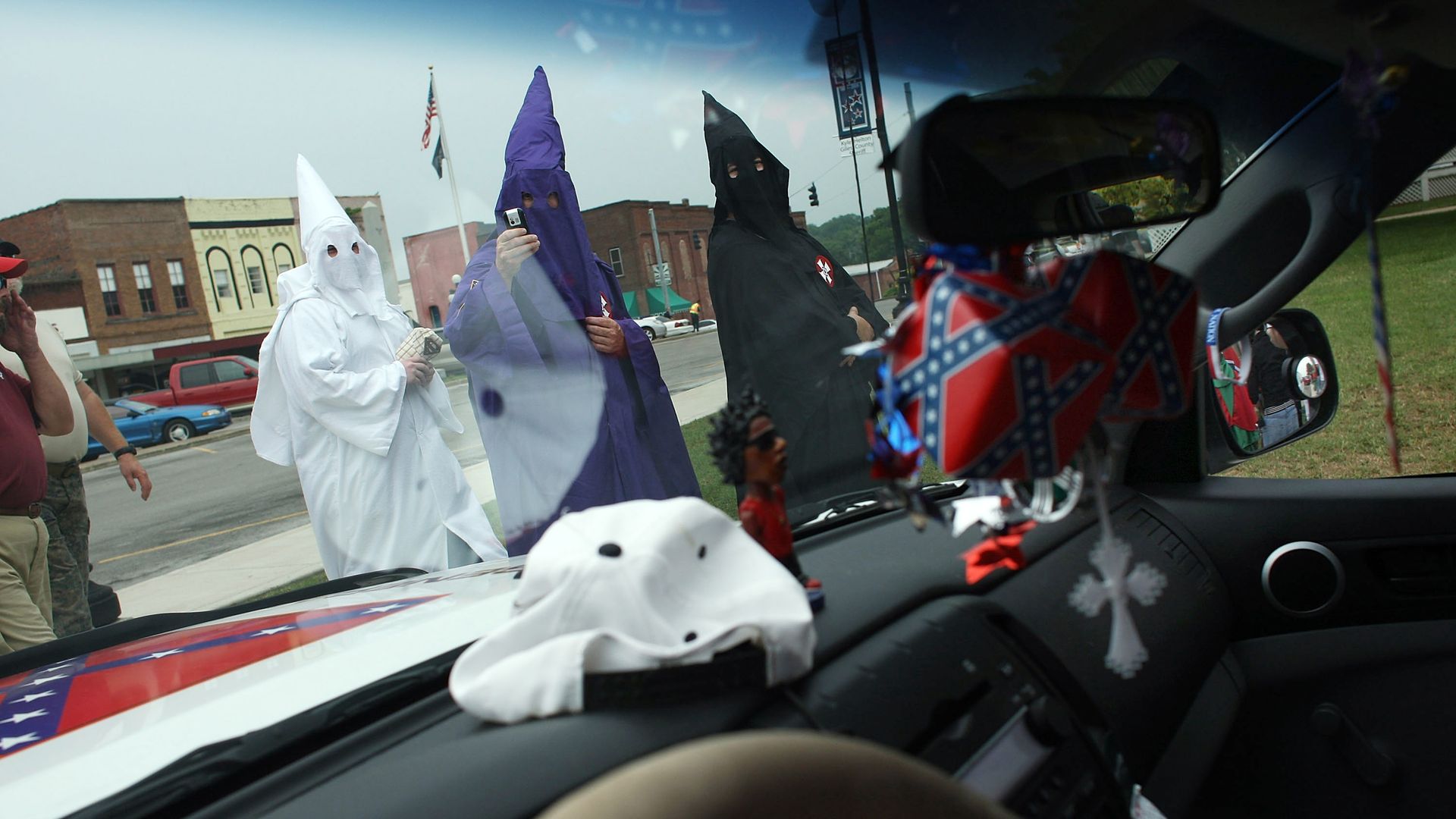 The Tennessee Historical Commission on Tuesday voted 25-1 in favor of removing the bust of Ku Klux Klan leader and Confederate Gen. Nathan Bedford Forrest from the state Capitol, per the Tennessean.
Why it matters: "This is the first time the state has contemplated the removal of a monument or statue in the capitol under the Tennessee Heritage Protection Act," the state's Lt. Gov. Randy McNally said in a statement sharing his concerns over the precedent, per News Channel 3.
Dozens of Confederate symbols have been removed, relocated or renamed since anti-racism protests began over George Floyd's death last year.
Driving the news: Tennessee Gov. Bill Lee (R) asked the State Capitol Commission last July to consider placing the bust of Forrest in the Tennessee State Museum "where it can be part of an exhibit that can be studied, learned from, and seen in full context."
Following the vote and an hours-long meeting on the issue, the statue will now be moved to the museum. Lee tweeted Tuesday that "this process should begin as soon as possible."
What they're saying: The ACLU of Tennessee said in a statement Monday calling for the monument's removal that when visitors to the state Capitol are "greeted by a monument to slavery and white supremacy, it sends a clear message that our government endorses the oppression and inequality that the bust represents."
"Removing the bust of Nathan Bedford Forrest from the capitol would move us a step closer toward ensuring that the history we choose to celebrate and honor in our public spaces reflects respect and dignity for all Tennesseans," it added.
Go deeper