Israeli Prime Minister Netanyahu takes his election campaign to the UAE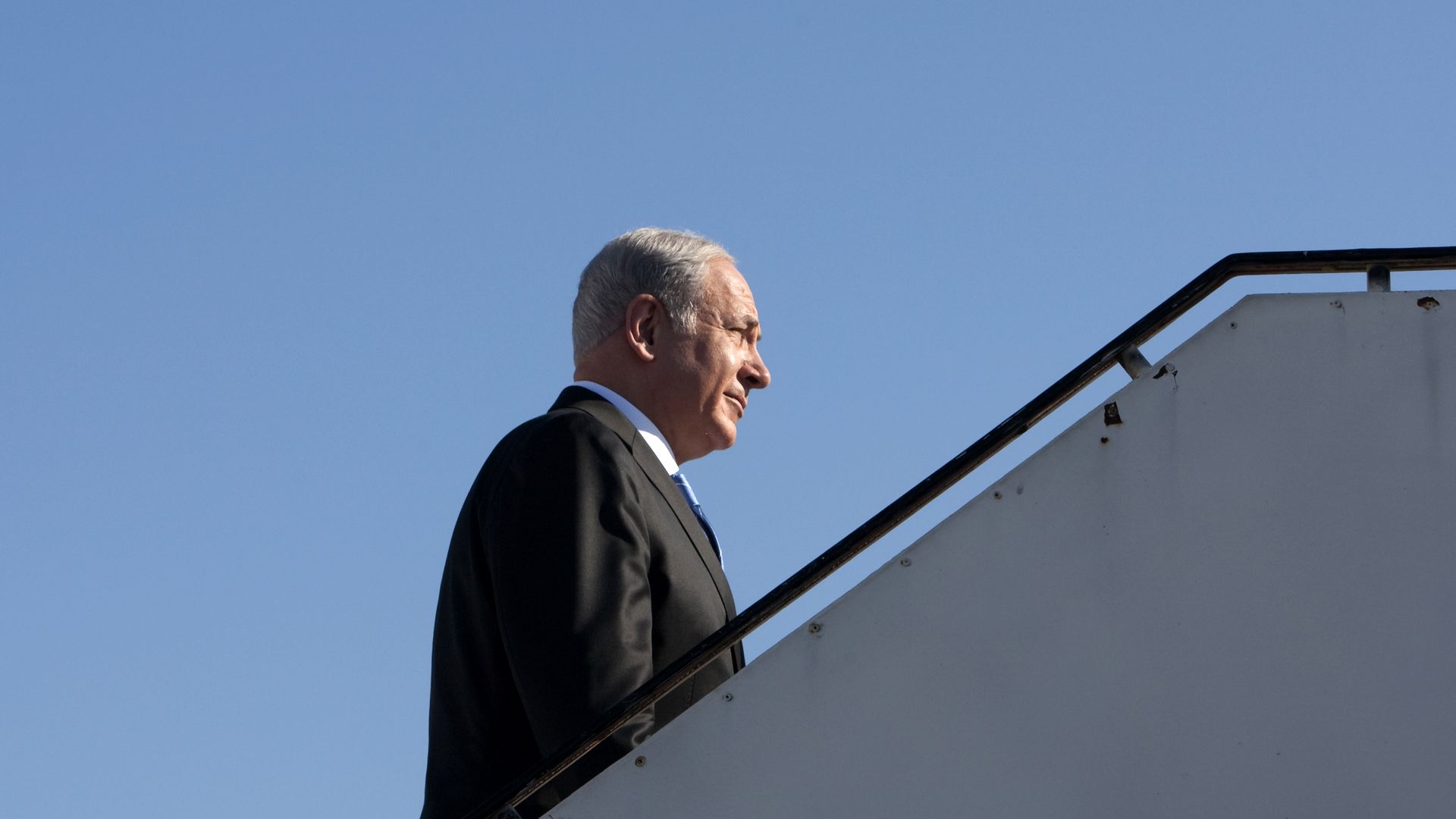 Israeli Prime Minister Benjamin Netanyahu will meet tomorrow in Abu Dhabi with Crown Prince Mohammed bin Zayed, sources familiar with the matter tell me.
Why it matters: Netanyahu will use the trip — which comes less than two weeks before the Israeli elections — to rally his base and stress his foreign policy advantage over his less experienced rivals.
This will be the first-ever official trip by an Israeli prime minister to the UAE and the first trip for Netanyahu since the signing of the Abraham Accords with the UAE and Bahrain at the White House.
The state of play: Netanyahu is in need of a boost. His right-wing bloc is short of the 61 seats needed for a majority in the latest polls.
Behind the scenes: Netanyahu raised the possibility of the visit in a phone call with the crown prince 10 days ago, but the Emiratis hesitated due to concerns about perceived interference in the Israeli elections.
Netanyahu sent Yossi Cohen, director of the Mossad intelligence agency, to press his Emirati counterparts, sources familiar with the matter tell me.
The Emiratis sent signals that they'd rather postpone the visit until after the elections, but Netanyahu and Cohen pressed hard until the Emiratis agreed.
Worth noting: Netanyahu will spend only a few hours on the ground. It's unclear whether he gave the Emiratis anything in return for the visit.
Go deeper