Scoop: Jim Messina aims to shape cryptocurrency future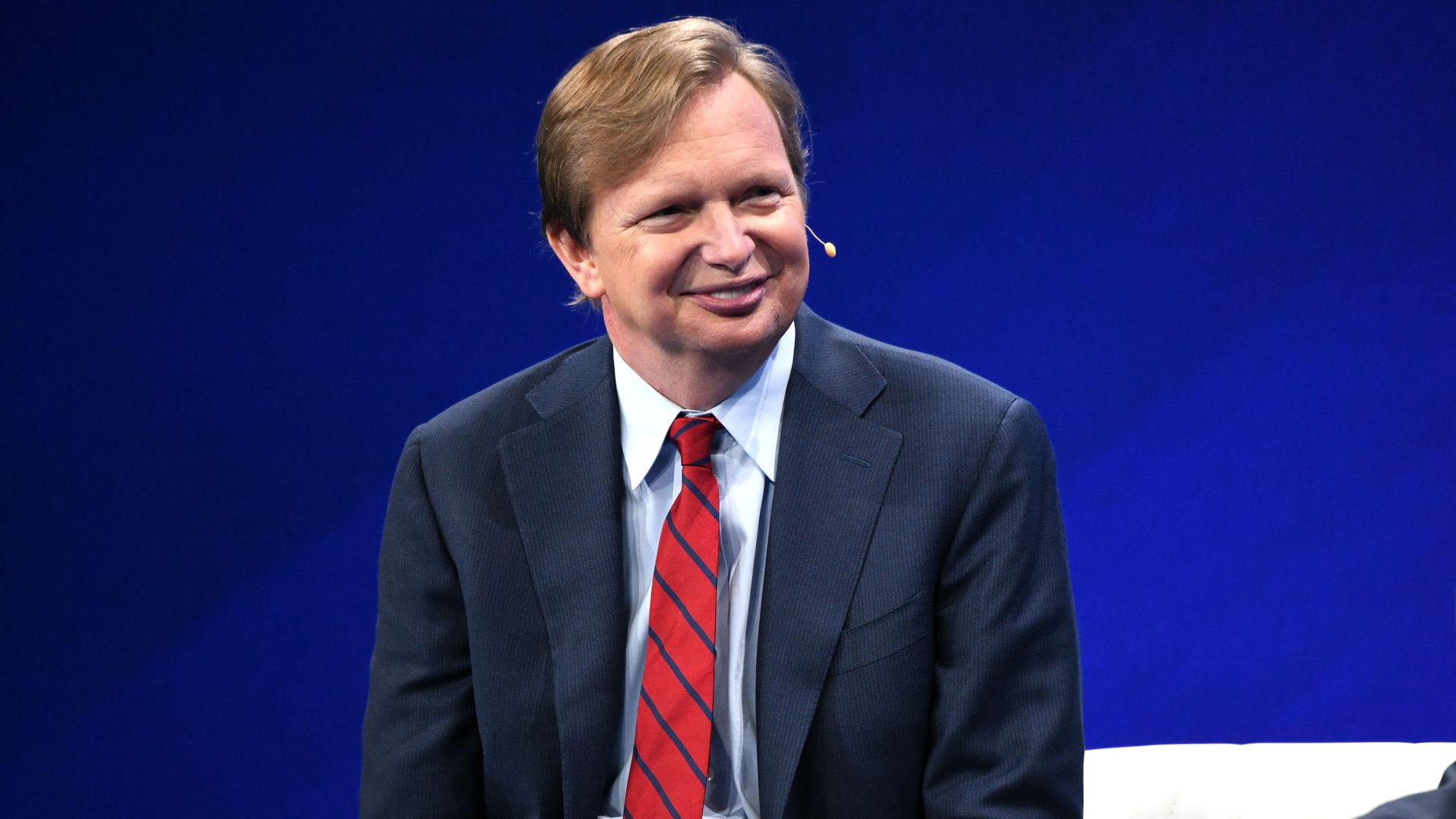 Former Obama aide Jim Messina is joining the board of Blockchain.com in anticipation of enhanced regulation from the Biden administration and other governments for its business trading and processing digital coins.
Why it matters: Cryptocurrency companies are currently operating in a regulatory no man's land. Some firms are looking for more government guidelines while others prefer to have as few rules as possible — and operate offshore, if need be.
By bringing on Messina, Blockchain.com, a London-based cryptocurrency firm that says it does roughly 30% of all bitcoin transactions, is trying to become a key player in the onshore market.
It also wants a say in helping develop standards and rules.
"Crypto has been the Wild West, and now it's time for some regulation," Messina told Axios. He served as Obama's 2012 campaign manager and deputy White House chief of staff.
The big picture: With the value of bitcoin surpassing $1 trillion in Tuesday's trading, the industry is calling for regulatory clarity in anticipation of even more growth.
Brad Garlinghouse, CEO of Ripple, another cryptocurrency exchange, told "Axios on HBO" that if he were starting a company today, he would base it outside of the U.S., where the rules are clearer.
Meanwhile, cryptocurrencies continue to rise in prominence. Tesla, for example, announced it bought $1.5 billion worth of bitcoin and would start accepting it as a payment for its products.
Coinbase, another crypto company that competes with Blockchain.com, is preparing to go public. Axios has reported it could have a $100 billion valuation, a watershed moment for an industry craving legitimacy.
Between the lines: New regulation and clarity may also mean more restriction for the industry.
Gary Gensler, President Biden's nominee to chair the Securities and Exchange Commission, said during his Senate confirmation hearing: "Bitcoin and other cryptocurrencies have brought new thinking to payments and financial inclusion, but they've also raised new issues of investor protection that we still need to attend to."
What they are saying: Blockchain.com likens itself to a crypto version of JPMorgan Chase & Co., with revenue from consumer trading and institutional accounts.
"We don't want crypto to be a fly-by-night place," said CEO Peter Smith. "We want it to be a real market. We want it to be transparent, regulated and serve customers well."
Other blue-chip companies like Coinbase and Gemini have also put great effort into crafting an image of strong regulatory compliance.
"There's no question that electronic currency is going to be the way that most transactions are done in the future," said Messina, who's been trading crypto for roughly a year. "And it is incredibly important to get the regulatory part of this right."
Go deeper