Senate confirms Merrick Garland as attorney general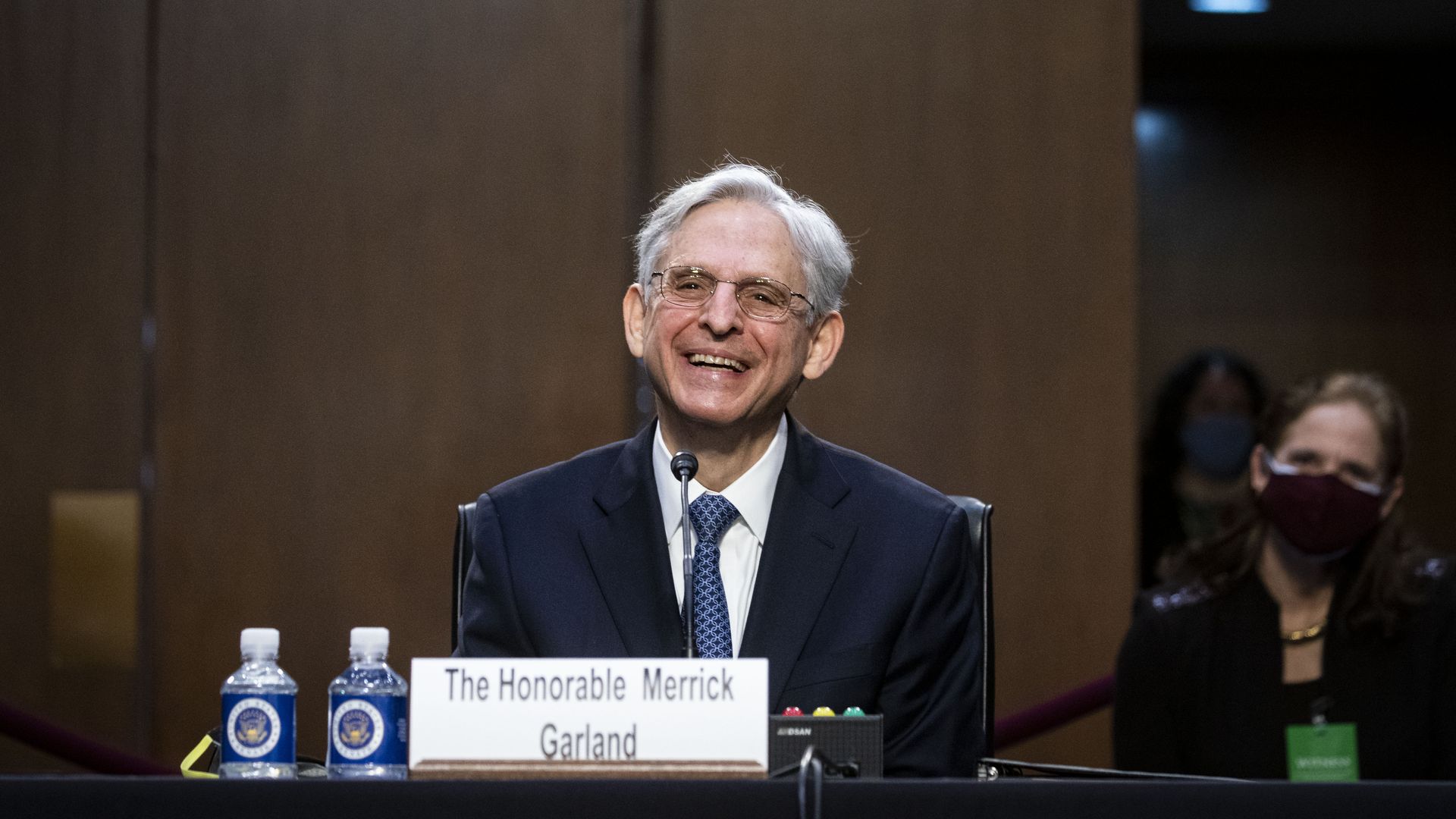 The Senate voted 70-30 on Wednesday to confirm Judge Merrick Garland as U.S. attorney general.
Why it matters: Garland takes over the Justice Department after a tumultuous four years under former President Trump, who frequently sought to politicize the law enforcement agency. The former Supreme Court nominee has pledged to make prosecuting the Jan. 6 Capitol insurrectionists a top priority for the Justice Department.
Garland told the Senate Judiciary Committee last month that he will "supervise the prosecution of white supremacists and others who stormed the Capitol," as he did as a federal prosecutor investigating the 1995 Oklahoma City bombing.
The Justice Department is also overseeing an investigation into the business affairs of President Biden's son, Hunter. Garland testified that he hasn't spoken to the president about the issue.
Garland has promised to "to fend off any effort by anyone to make prosecutions or investigations partisan or political in any way."
"The president nominates the attorney general to be the lawyer, not for any individual, but for the people of the United States," he said during his confirmation hearing last month.
The big picture: Former President Obama nominated Garland to the Supreme Court in 2016, but Republicans, led by then-Senate Majority Leader Mitch McConnell, blocked his nomination from moving forward.
A number of Republicans, however, crossed the aisle to vote in favor of Garland's attorney general confirmation on Wednesday, including McConnell.
Garland has served on the U.S. Court of Appeals for the District of Columbia Circuit since 1997. Democrats were initially concerned about leaving Garland's judicial seat vacant, but those fears were alleviated after the party secured control of the Senate in January.
Go deeper