Lawmakers pivot back to news antitrust fight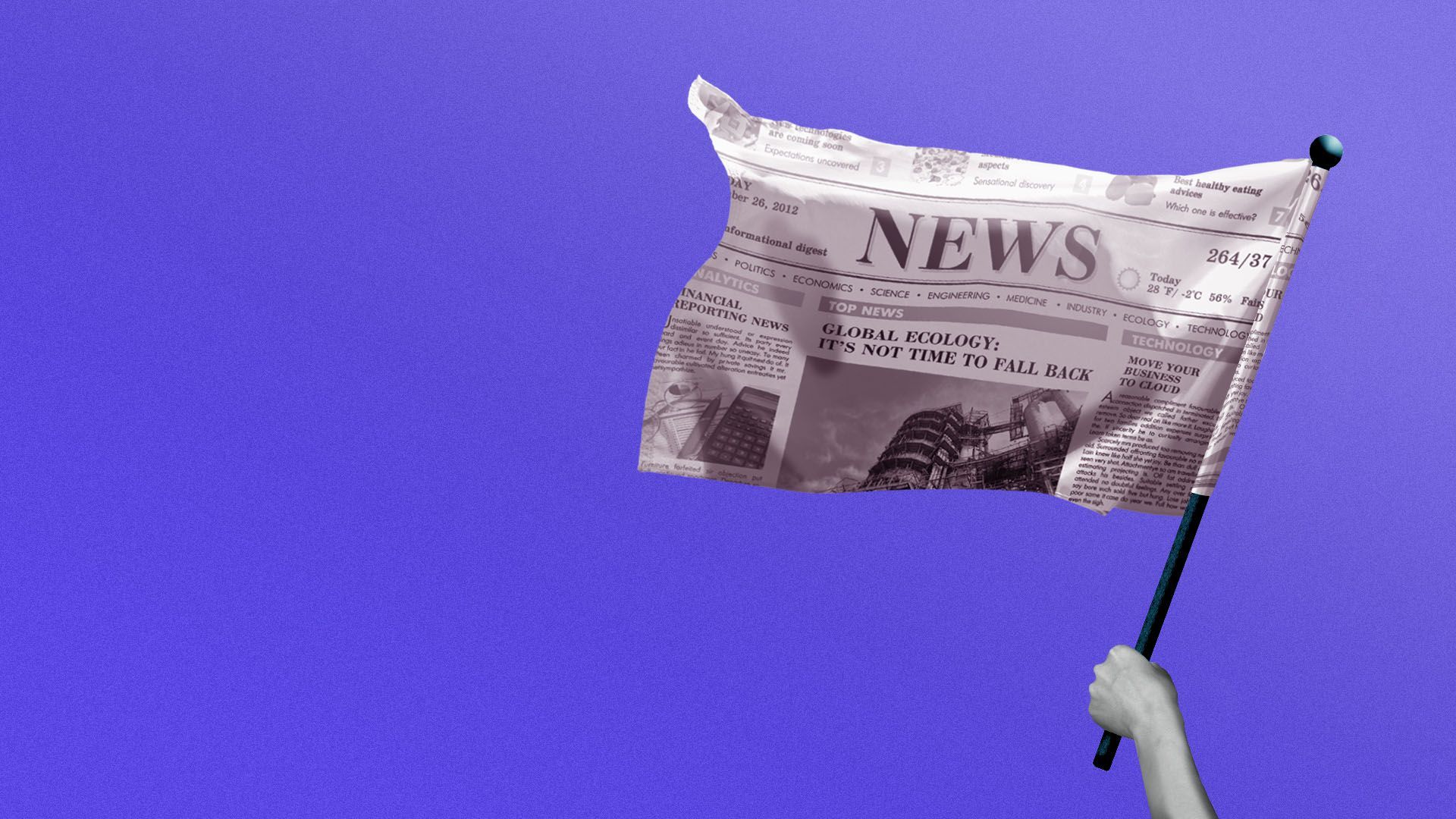 Lawmakers in both chambers are kicking off a new effort to change how news companies band together to negotiate with Big Tech in the U.S., as governments around the world re-think how tech platforms should treat news publishers.
What's happening: A bipartisan group of lawmakers have re-introduced a bill —the Journalism Competition and Preservation Act — that would let news publishers collectively negotiate with digital platforms over how they can use their work.
The bill, which has been floated in Congress previously, is being introduced by Sens. Amy Klobuchar (D-Minn.) and John Kennedy (R-La) and Reps. David Cicilline (D-RI) and Ken Buck (R-Co).
The re-introduction comes ahead of two Congressional antitrust hearings this week, one lead by Klobuchar, who heads up the antitrust subpanel of the Senate Judiciary Committee, and another lead by her counterpart in the House, Cicilline.
What they're saying: "We must enable news organizations to negotiate on a level playing field with the big tech companies if we want to preserve a strong and independent press," Klobuchar said. 
Buck said "thousands of news organizations [have been] crushed by the monopolistic power of Big Tech."
Between the lines: It's notable that this bill is being introduced in a bipartisan, bicameral way, showing lawmakers are serious about making a news antitrust exemption part of their competition efforts this Congress.
Cicilline told Axios lawmakers were paying close attention to the situation in Australia, which recently passed rules requiring the payment of publishers for headlines and links.
In Australia, News Corp heavily lobbied for that law. In the U.S., the News Media Alliance, which has 2,000 members, has been pushing for this bill. They now also have some help from Microsoft President Brad Smith, who supported the Australia efforts and will testify in the House on Friday.
Be smart: Getting the bill passed won't be easy, but global efforts give the lawmakers and news industry a boost.
Go deeper