Trump slams "RINOS and fools" in fresh appeal to donate to his PAC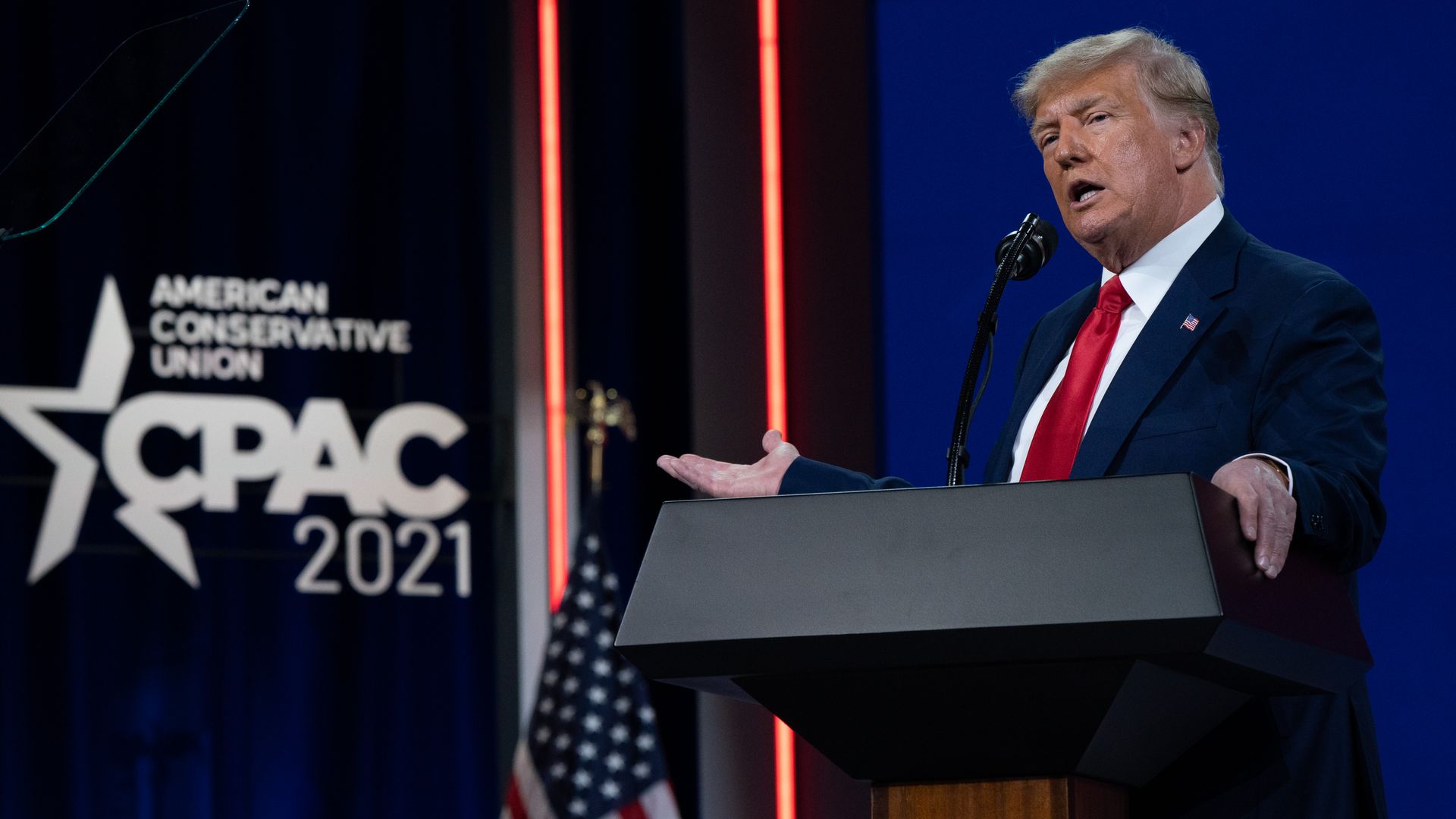 Former President Trump on Tuesday doubled down on his demand that supporters donate to his PAC and not other Republicans, saying that doing so will help the "America First movement."
Why it matters: Trump asked supporters in an email Monday night to donate directly to his PAC — hours after the Republican National Committee rejected his demand to stop using his name and likeness to fund-raise.
Trump remains popular among Republican voters and his name is seen as a key part of fundraising ahead of the 2022 midterms. But Trump is seeking to control the use of his name and image "as he aims to position himself as the undisputed leader of the GOP," AP notes.
Of note: RNC chair Ronna McDaniel stated earlier Monday that Trump personally approved the use of his name for fundraising.
What he's saying: Adding to his appeal to supporters on Monday to donate to his Save America PAC via his personal website, Trump said in a statement Tuesday that he fully supports the Republican Party "and important GOP Committees."
But he added that he doesn't support "RINOS [Republican in name only] and fools, and it is not their right to use my likeness or image to raise fund" as "they do nothing but hurt the Republican Party and our great voting base — they will never lead us to Greatness."
"So much money is being raised and completely wasted by people that do not have the GOP's best interests in mind. ... We will WIN, and we will WIN BIG! Our Country is being destroyed by the Democrats!"
Editor's note: This article has been updated with Trump's latest comments.
Go deeper