San Francisco Mayor: We worked from "day one" of the pandemic to help women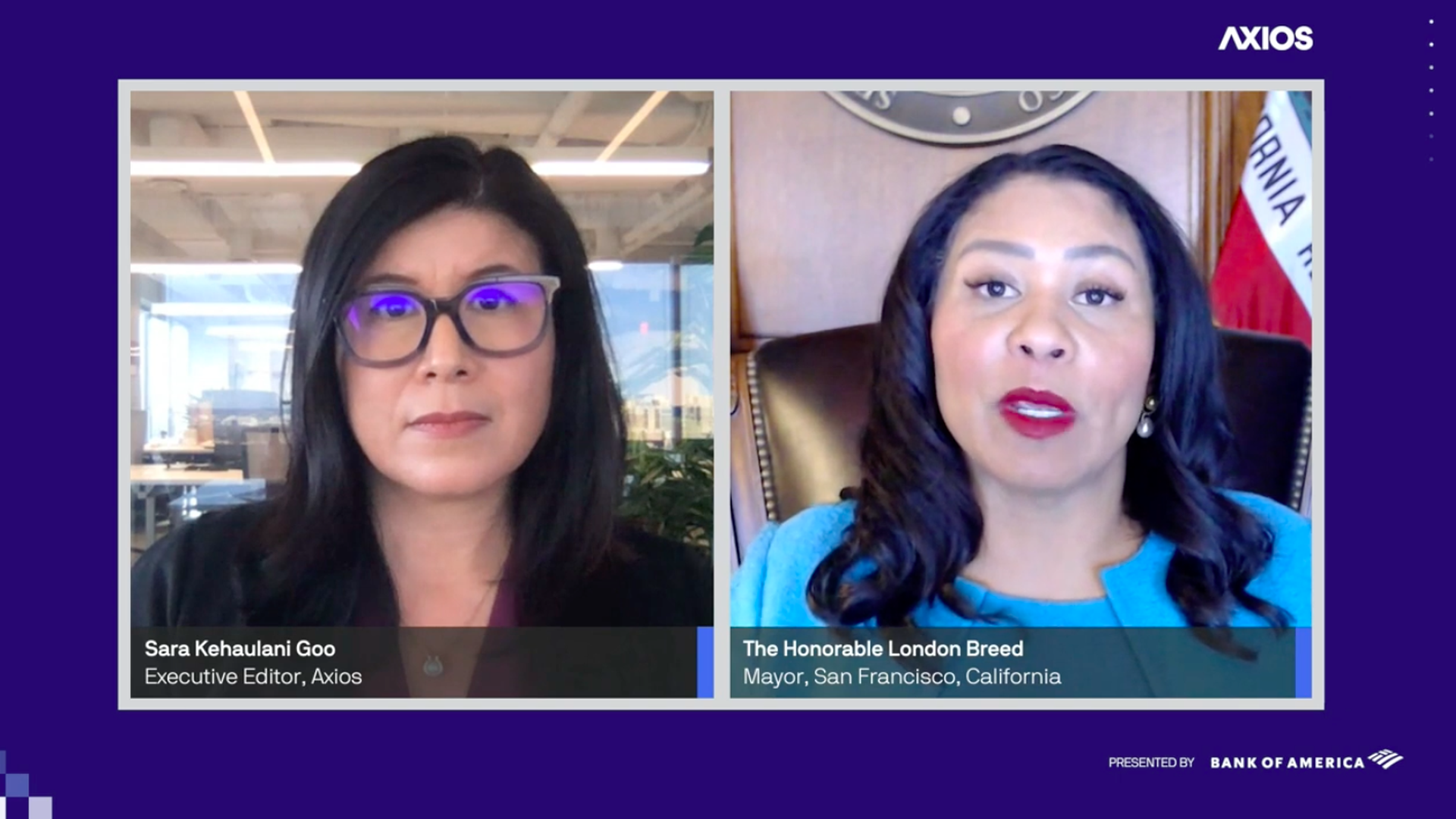 San Francisco officials prioritized addressing women's inequality in the city's pandemic response "from day one," Mayor London Breed told Axios in a virutal event on Tuesday.
Why it matters: Women have been disproportionately affected by the coronavirus pandemic. Nearly a million American mothers have left the workforce as unemployment hits women harder than men. Meanwhile, stay-at-home orders have pushed the bulk of housework onto women, many of which are also juggling child care and heightened discrimination.
What they're saying: Breed said that from day one of the pandemic, officials knew action was necessary to protect lower-income communities in San Francisco — which are primarily made up of women — and plan for child care and schooling alternatives.
"We set up learning hubs so that when the schools did shut down and there were a lot of working parents that needed to get to work, we made sure that ... parents and mostly women could continue to work while their child was being cared for."
"We provided payments to those who didn't qualify for other payments or sick leave from their jobs. We work with small businesses. A lot of the hair shops, mostly run and owned by women, to provide no-interest loans and grants."
Breed said that ciy officials knew domestic violence would persist as a big challenge as more people stayed at home, and creating safe places for women to get support was crucial.
Watch the full event here.
Go deeper