BuzzFeed cuts 47 HuffPost employees weeks after completing merger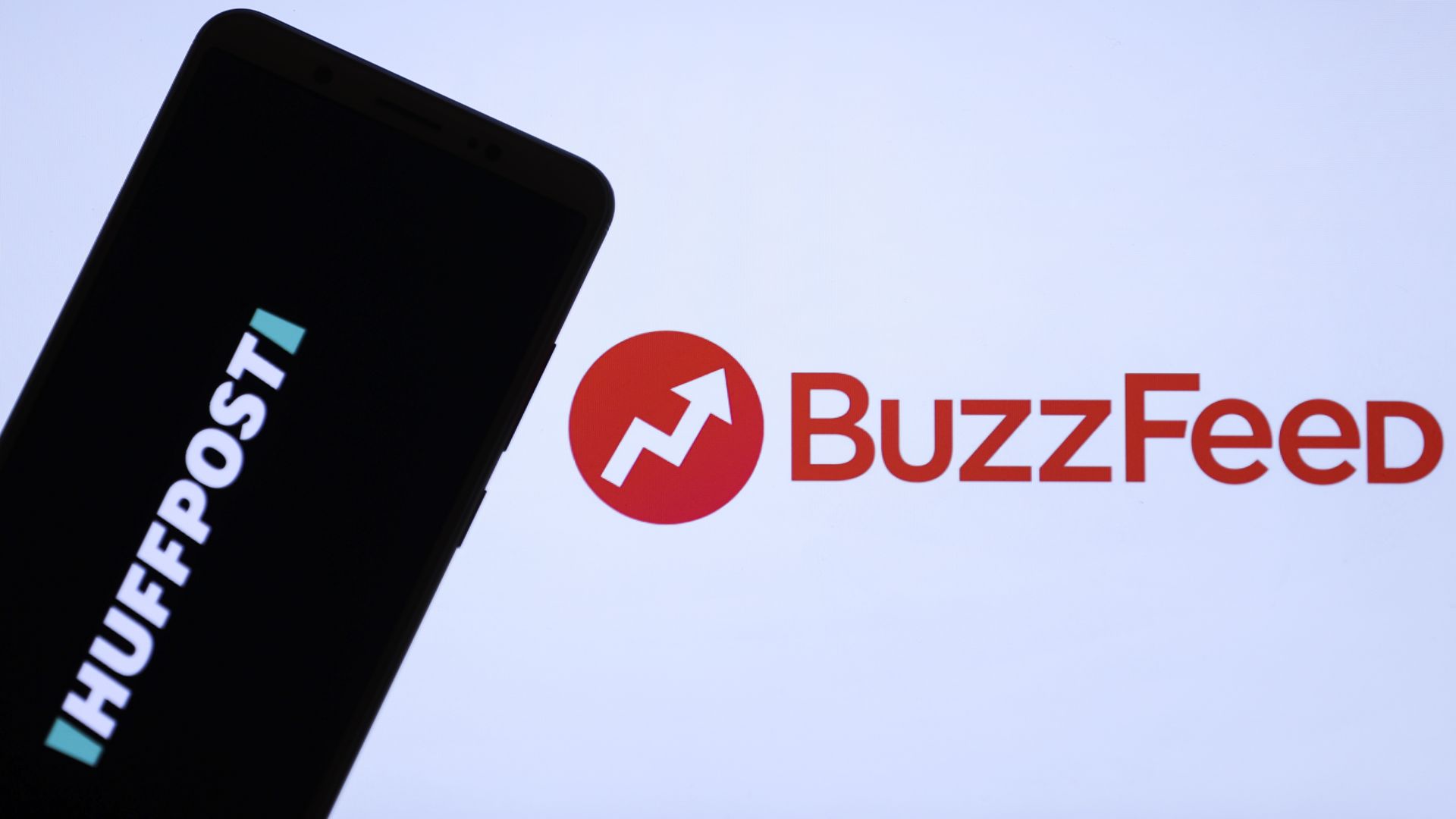 BuzzFeed said Thursday that it laid off 47 employees from HuffPost, the progressive news website that it acquired last month.
Why it matters: While BuzzFeed never promised it wouldn't lay people off after the deal, the scope and speed of the layoffs came as a shock to some employees, sources tell Axios.
Details: The company is also closing HuffPost Canada and moving away from local coverage in HuffPost Australia, according to a spokesperson. The company plans cut back operations in the U.K.
A spokesperson confirmed that HuffPost executive editor Hillary Frey and Louise Roug, executive editor for international, have decided to depart the company.
Catch up quick: BuzzFeed struck a deal to buy HuffPost from Verizon Media in an all-stock deal last year.
HuffPost was once one of the most-trafficked news websites on the internet, but an over-reliance on social media distribution and a lack of strategic vision stripped the site of its relevance in recent years.
The big picture: The layoffs and international changes are part of a long-term restructuring that the company hopes will help HuffPost break even this year, according to a BuzzFeed spokesperson.
In a meeting with employees Tuesday, BuzzFeed CEO Jonah Peretti said HuffPost's losses last year exceeded $20 million "and would be similar this year without intervention."
"Though BuzzFeed is a profitable company, we don't have the resources to support another two years of losses," he said.
A spokesperson says that At the end of this process, HuffPost's newsroom will remain bigger than BuzzFeed News.
What's next: HuffPost's editor-in-chief Lydia Polgreen stepped down last year, months prior to the transaction, to become the head of content at Gimlet, a podcast company within Spotify.
A BuzzFeed spokesperson says the company is in the final interview stages of its search for a new editor-in-chief and expects to be able to make an announcement about the new hire in the coming weeks.
Go deeper: BuzzFeed to buy HuffPost in all-stock deal
Note: Former HuffPost co-founder and chairman Ken Lerer, who also served as the chairman to BuzzFeed, is an investor in Axios.
Go deeper